How to become a painter
Talk | Saturday 21 September | 12pm | 1 hour
In conversation with Skinder Hundal MBE, Antony Micallef reflects on his journey to becoming a painter - the paths to navigate, his teachers, his practise, his art and developing his process. From modest beginnings, working in his parents' garden shed and a part-time job at Sainsbury's, Antony now exhibits all over the world including Mayfair and Art Basel.
Art can have many functions but essentially it's a language where if used in the right way, can get us to view or hear things and sense them with pure emotion instead of thoughts. Antony Micallef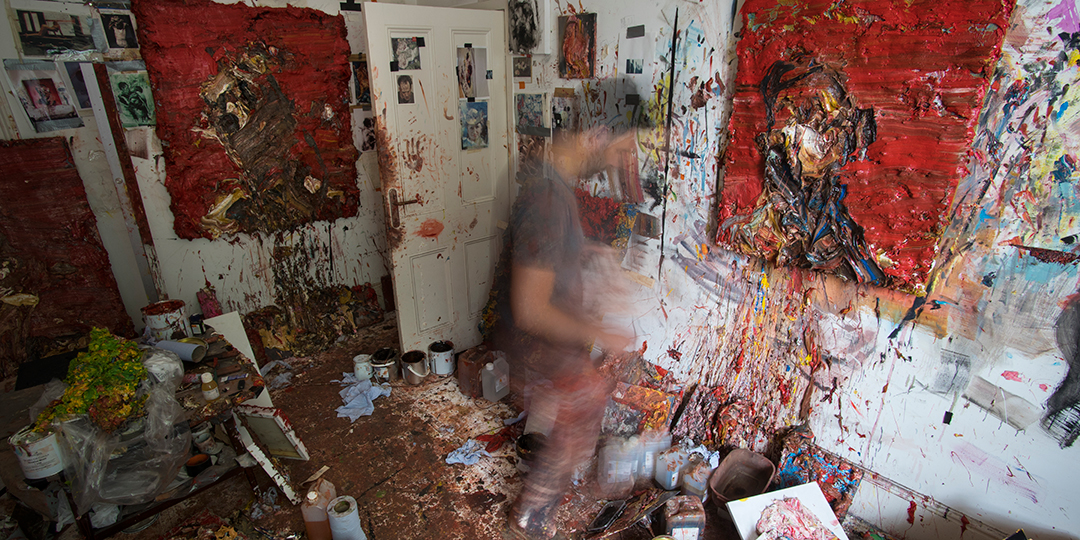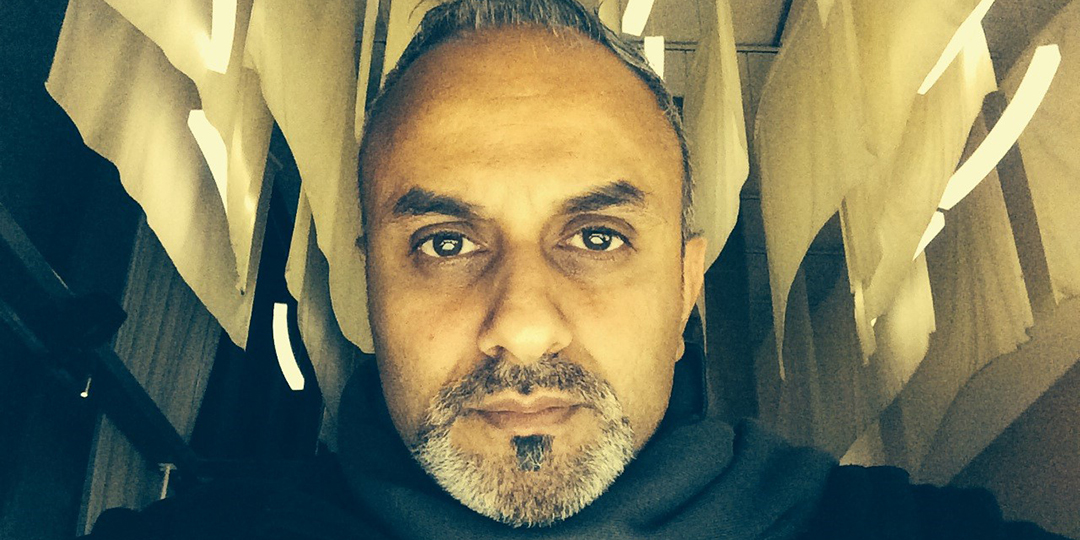 More about the speakers
Antony Micallef
British artist Antony Micallef was taught by the great landscape painter John Virtue, who, in turn, was taught by the last of the post-war painters, the renowned Frank Auerbach. Widely recognised as one of the finest painters in contemporary art today, Antony has work in collections all over the world and has exhibited in group shows at the National Portrait Gallery, Royal Academy, Tate Britain and the ICA London. Learn more about Antony
Skinder Hundal
Skinder Hundal has been CEO Director of the Nottingham New Art Exchange (NAE) since its establishment in September 2008, positioning it as a key contemporary art venue in the UK.
He has delivered many complex, large-scale projects, including the historic EM15, East Midland's Pavilion at the 56th edition Venice Biennale 2015 with Doug Fishbone's Leisure Land Golf; Culture Cloud, a flagship NESTA Digital Arts R&D project; British Art Show 7 – Nottingham. 
He has presented TED Global talks with Hetain Patel and Aakash Odedra; represented cutting edge narratives on Google Cultural Institute with Speed Sisters (Tanya Habjouqa), and designed and delivered the NAE Here There & Everywhere international programme, creating significant international exchanges between the UK and South Asia, South Korea, Africa, the Caribbean and the Middle East.
Banner image: Artist Antony Micallef studio photo, 2017 © Ian Cox
Image gallery: Artist Antony Micallef in his studio, 2017 © Ian Cox; Skinder Hundal