Woven Textiles - Art into Industry
Talk | Saturday 21 September | 2.30pm | 1 hour
Margo Selby is an internationally renowned woven textile designer. Her design philosophy is focused on pushing the boundaries of weaving to create contemporary stylish fabrics for a range of textile applications. Alongside her commercial textile design business, Margo also creates distinctive handwoven artworks, which unite a modernist aesthetic with traditional weaving techniques. Margo will discuss her career in woven textiles, how her brand has evolved and the crossovers between her work as an artist, craftsperson and designer.
Textile colour studies workshop
Workshop | Saturday 21 September | 4pm | 1.5 hours
Margo Selby will lead a workshop where you will create abstract textile colour as you explore stripe, colour, palette and proportion. The yarn windings will be created on wooden blocks so the final pieces become miniature artworks, which the maker can keep.
This workshop is suitable for anyone interested in art, textiles, design and colour, and is designed to encourage a playful and confident approach to putting colour together using a textile art application.
The textile colour studies workshop is a special event and ticketed separately from the festival day passes. Tickets can be purchased for £20 alongside a festival day ticket or separately for £40. Materials are provided, but places are limited to 12 participants.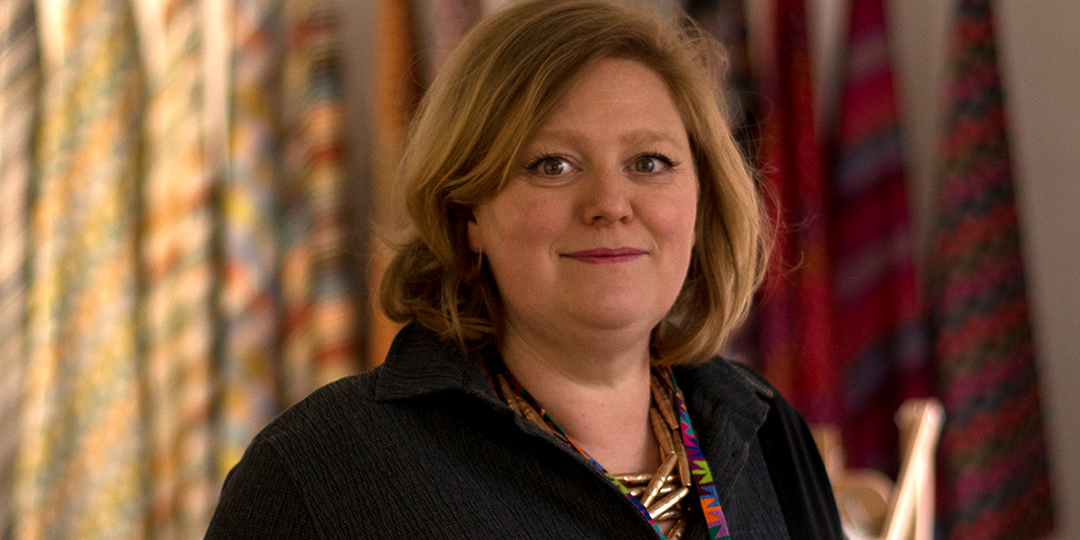 More about Margo Selby
Margo trained in textile design at Chelsea College of Art and Design and followed this with a postgraduate degree at The Royal College of Art, graduating in 2001. Initially Margo worked as a woven textile designer for industrial mills. During this time, she united her innovative hand-woven constructions with industrial machinery to create the unique 3-dimensional fabrics that were to become the trademark of the Margo Selby brand. Over the past 15 years Margo has created textiles for many well-known clients, including MoMA, Tate, British Museum and The Royal Opera House. She has also established commercial relationships with Alternative Flooring and Osborne & Little. Learn more about Margo Selby.
Banner image: Tessellation, handwoven artwork installation and Decca sofa in Assembly fabric, London Craft Week Exhibition 2019