Make a macramé plant hanger with CharKnots
Saturday 15 July | 1pm–3pm
£55 per person, including house and garden entry
Make your own macramé plant hanger in this two-hour workshop led by macramé artist CharKnots. After a brief history of macramé, you will be introduced to the three basic knots that will allow you to make your very own plant hanger to hold your Chatsworth-grown house plant in a 12cm pot.
We will be using the highest quality 100% recycled cotton rope made from factory production waste and used textiles destined for landfill. This is the perfect step by step introduction to macramé and great for beginners.
All equipment and materials will be provided, including a plant from the Chatsworth production garden. The workshop ticket includes tea, coffee and access to the Chatsworth House and Garden; you may explore at your own pace before or after the workshop. House entry is available from 10.30am to 3.30pm.
This activity will take place in our garden studio, the Old Potting Shed. Please meet at the top garden gates (near the Stables) 10 minutes before your session and you will be directed by a member of staff.
About the artist
Charlotte is a macramé artist based in Sheffield, UK. She started working with macramé techniques back in 2017 and instantly fell in love with how therapeutic it was to create with just her hands and a spool of rope. A couple of years later, CharKnots was born. Charlotte is passionate about sustainability and so creating an eco-conscious brand was of the utmost importance to her. After honing her skills over the past few of years, making plant hangers, wall hangings and accessories she now teaches macramé workshops, sharing the magic of macramé with others. Charlotte's macramé creations are available for sale in the Chatsworth shop.
Inspired by Mirror Mirror
Look out for workshops and events inspired by our exhibition, Mirror Mirror: Reflections on Design at Chatsworth. Our workshop series focuses on the use of sustainable, recyclable materials and heritage skills.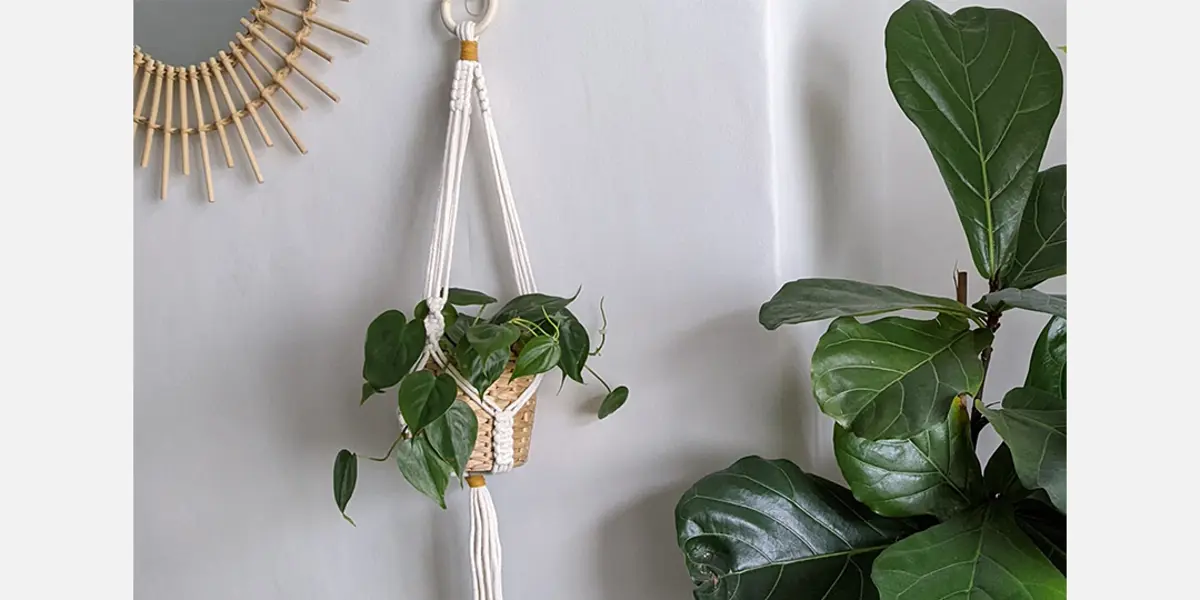 Make a stay of it
With so much to see, do, and explore in the Peak District, it's a shame to only come for the day, so why not stay a little longer? Our country cottages, shepherd's huts, hotels, and inns are the perfect base for exploring all that Chatsworth, Derbyshire, and the Peak District has to offer. Find out more.