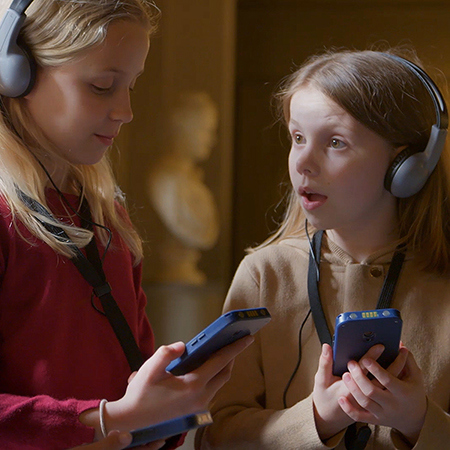 Fun, interactive multimedia guide
Every day
Don't forget to pick up your fun multimedia guide at the house entrance. This guide has a tour made especially for kids and families.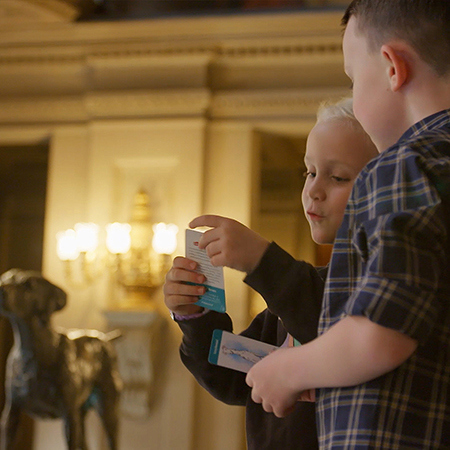 The Dog exhibition activities
Every day
Play dog breed top trumps with the collectors cards you receive throughout the visitor route and be sure to stop by the New Gallery where there's tons of fido fun for young ones.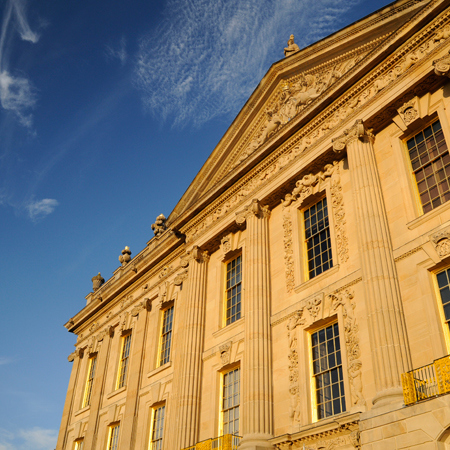 Introductory talks
Every day | Every hour from 11am to 3pm
Short talks about the history of the house that take place by the weeping ash tree outside the house entrance.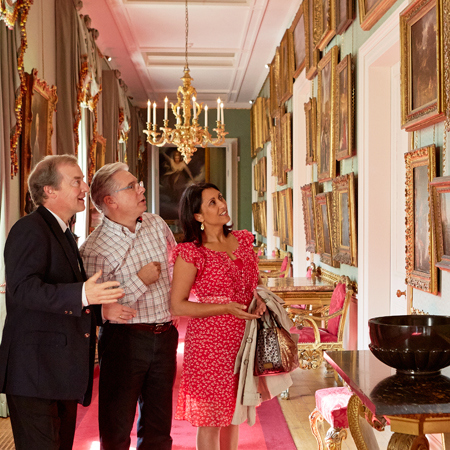 Taster tours
Adults £4, children £2
Every day | 11.30am and 1.30pm
A tour with our expert guides beginning at the house entrance covering the house, the history and the 2019 exhibition The Dog.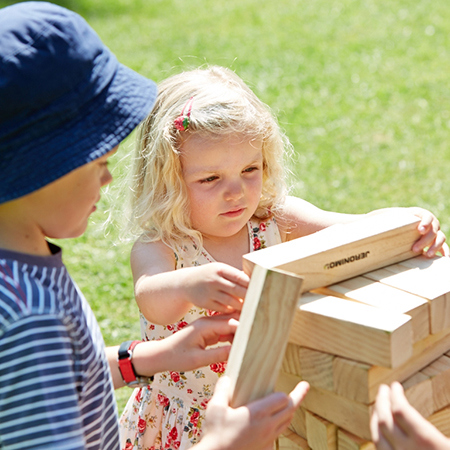 Garden games
Every day | 11am-4pm
There are lots of fun garden games, such as skittles, giant jenga and croquet, around the Maze.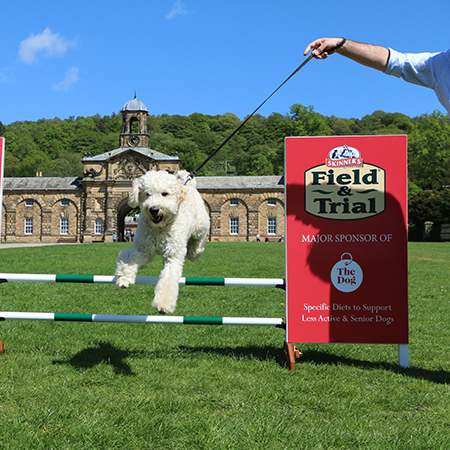 Four-legged fun
Every day | 11am-4pm
Let your doggos race around the dog agility course at the Maze. Please keep your dog on lead at all times.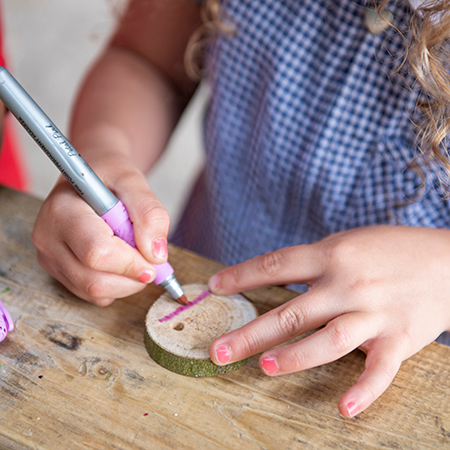 Get drawing
Tuesdays, Wednesdays & Thursdays | 11am-1pm and 2-3.30pm
Explore the garden in a new way this summer - through drawing! We'll have sketchbooks and pencils, art advice and live drawing demonstrations to help you create your way through the landscape.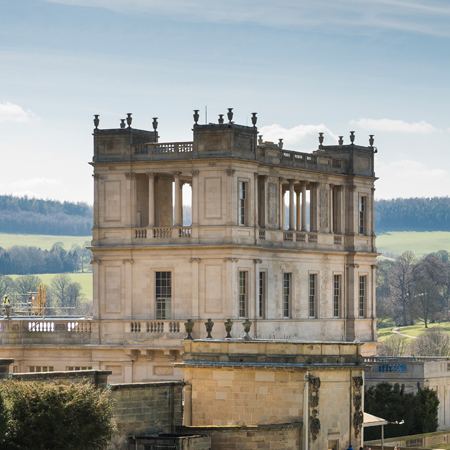 Belvedere tours
Every day | 11am - 3pm
Get a bird's eye view of our garden and park with this special tour of the Belvedere. Please be aware that access to the Belvedere includes a winding staircase.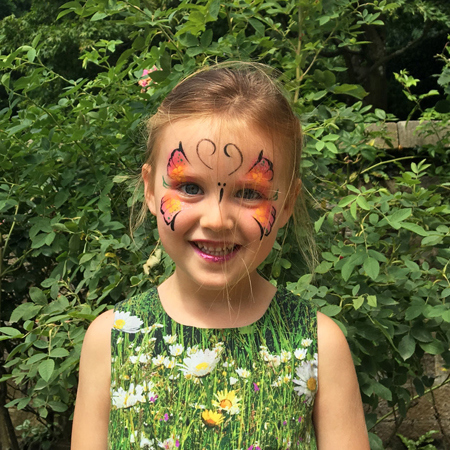 Face painting
Weekends | 11am-4pm
If your little ones have ever fancied being a bee or a butterfly or a little monkey for the day, there's free face painting near the Maze.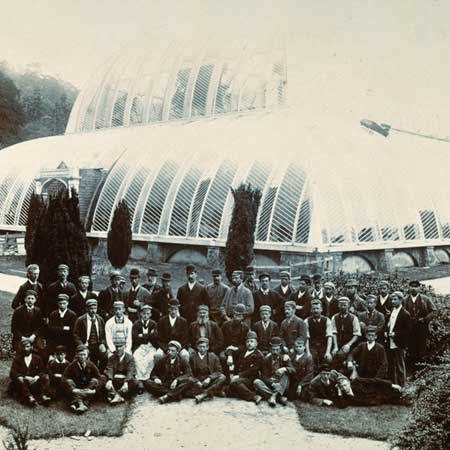 Paxton's Great Conservatory
Every day from 27 July | 11am - 4pm
Take a virtual tour of Paxton's Great Conservatory by the Maze. Our expert guides will be on hand to help you with your virtual experience.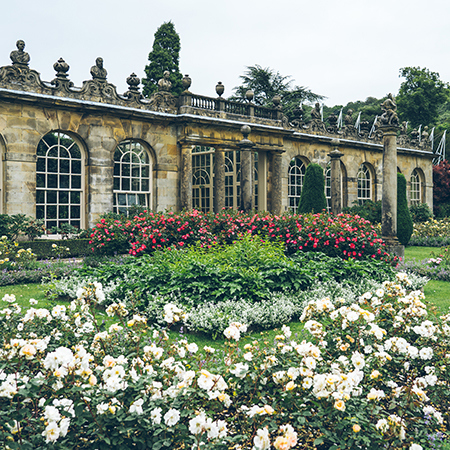 Bands in the Rose Garden
Weekends | 2-4pm
Every summer, we welcome a host of local bands who entertain us with their exciting repertoires throughout the summer holidays in the Rose Garden. Weekends from 27 July - 26 August excluding 24-25 August.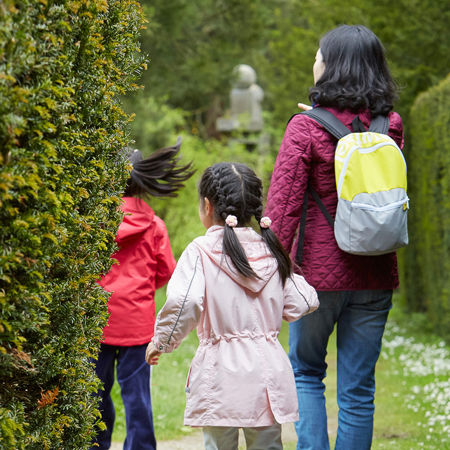 Free walking tours
Every day | 11.30am, 1pm, 2.30pm 
Enjoy a free guided walking tour of the garden with one of our guides. The tour starts outside Flora's Temple and lasts about 45 minutes.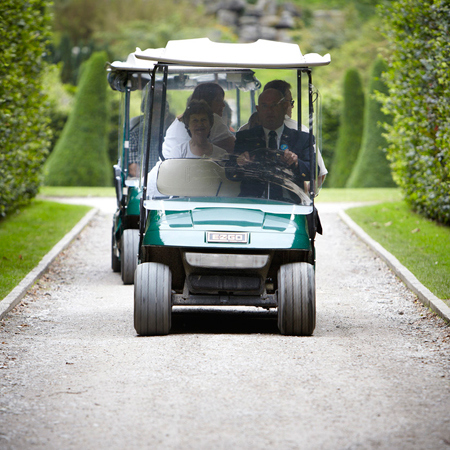 Garden buggy tours
£4 per person
Every day | Every hour 11.30am-4.30pm
Guided buggy tours around the depths of the garden to see key features such as the Cascade and Rockery that start from outside the Orangery shop.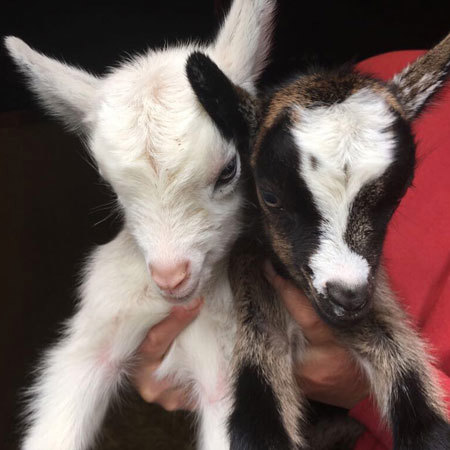 Meet the animals
Every day | Check for times on arrival
Meet a variety of animals in the Oak Barn in the top yard. A great opportunity to handle the animals and learn more about them.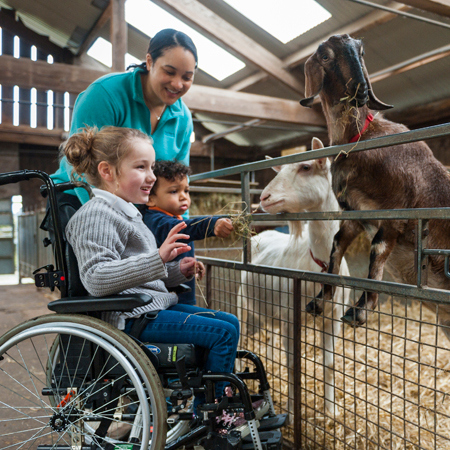 Farmyard daily talks
Every day | Check for times on arrival
Daily talks about our animals in the farmyard and discover how we care for them.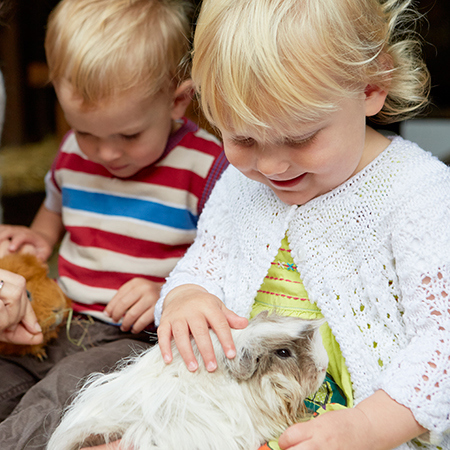 Guinea pig handling
Every day | Check for times on arrival
A chance to get hands on with some of our smaller friends in the animal handling pen in the bottom yard.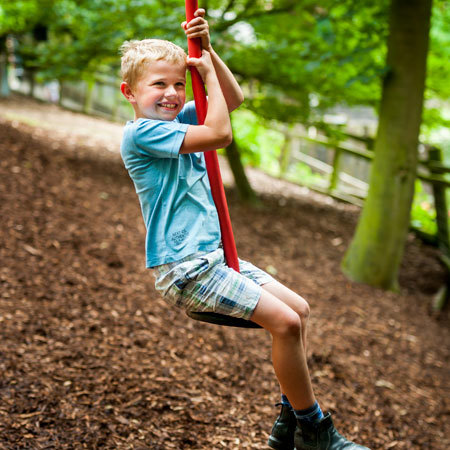 Run wild in the playground
Every day 
Swing, climb and splash around the great outdoors.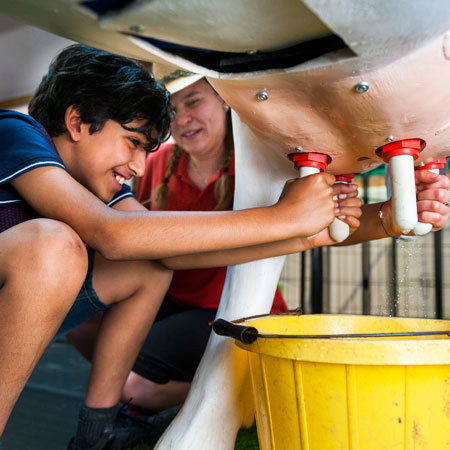 Milking demonstrations
Every day | 2.30pm (goat) 3.30pm (cow)
Discover how goats and cows are milked in the farmyard with our milking demonstration.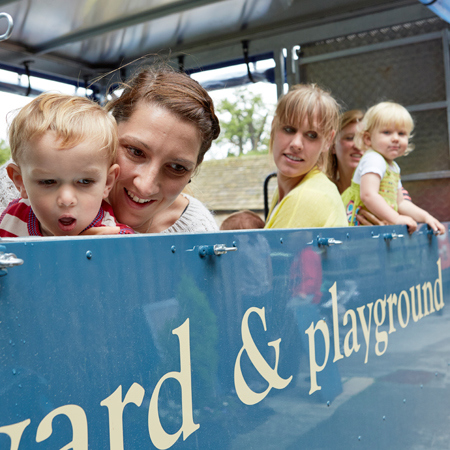 Trailer discovery tour
£2.50 per person
Every day | Check for times on arrival
Take a trailer tour to the Golden Gates to see the Chatsworth Estate. Trailer tours start from the top yard.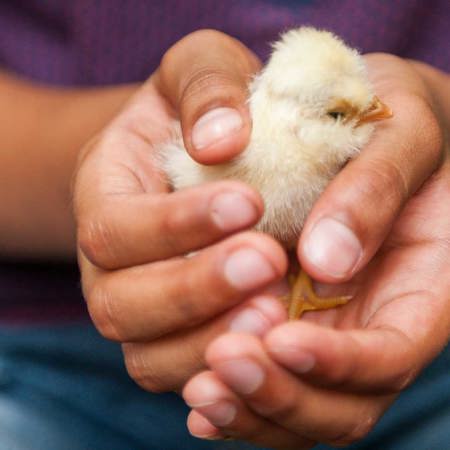 Chatsworth young farmers
£25 per child | £15 per adult
21 and 28 August | 1.30-5.30pm
Join our farmyard team to help with their daily jobs. This is a chance for hands-on involvement in caring for the Chatsworth farmyard animals. Book through the link below.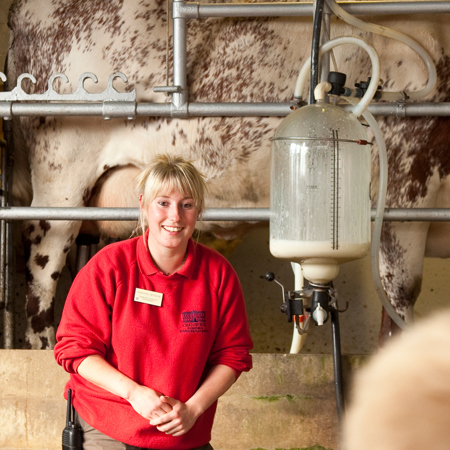 Chatsworth young farmers plus
£35 per child
2 August | 1-5.30pm
Get hands-on in caring for our farmyard animals, with exciting jobs such as grooming, milking the cows and taking the animals out to the fields - perfect for older children interested in animals and farming.  Book through the link below.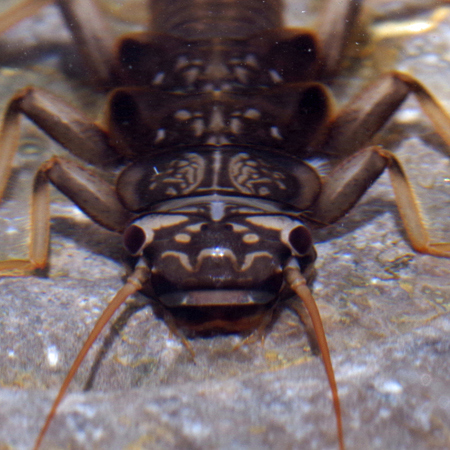 River creatures
20 August | 11am-4pm
Join Stuart the enemologist for an interesting look at local wildlife
Spend your summer with us
Become a Friend of Chatsworth and you'll be able to enjoy unlimited visits to our attractions during our open season, along with all the
exhibitions and activities Chatsworth has to offer. Every penny of your fee goes to support the charity which funds the upkeep and improvement of Chatsworth for present and future generations of visitors to enjoy. 
Special events this summer
These events require a separate ticket; book through the individual links below.
| | |
| --- | --- |
| 27 July | Hallamshire Military Concert Band |
| 28 July | Derwent Valley |
| 3 August | Youlgrave Silver Band |
| 4 August | Bakewell Silver Band |
| 10 August | Whaley Bridge Band |
| 11 August | Sheffield concert Band |
| 17 August | Holymoorside |
| 18 August | Charnwood band |
| 26 August | Pheonix Concert Band |
Looking for somewhere to stay?
We have a collection of hotels, inns, cottages and restaurants on and around the Chatsworth Estate that will make your visit that little bit more comfortable and special. Visit our chatsworthstays.co.uk website to find out more and to book online.