We recently welcomed an academic from the US who is updating a census of all the known works once held in the library of Narcissus Luttrell (1657–1732), Member of Parliament, annalist and book collector. Behind this rather dry-sounding man lies a wealth of human and political interest, because Luttrell did something that few of his contemporaries did - he kept the pamphlets that were once printed in London on a daily basis.
In the era before regular newspapers, pamphlets provided a forum for political debate (limited by government censorship) but also what might be considered prototypes of crime reports, local and international news, and good old-fashioned gossip. Because these pamphlets were so of the moment, they were often discarded and many of the examples kept by Luttrell are usually one of only a handful of surviving copies or, in some cases, they are unique.
Luttrell bound the pamphlets and kept them in his library, which was gradually dispersed by his descendents, with sales continuing into the early 20th century. At some point, Chatsworth acquired three volumes:
1. Miscellanies Volume 2, 1681-1682.*
2. Political Pamphlets, 1682-1684.
3. Fanatick Plot, 1685-1688.
Between these three volumes there are some 300 individual pamphlets covering a variety of topics.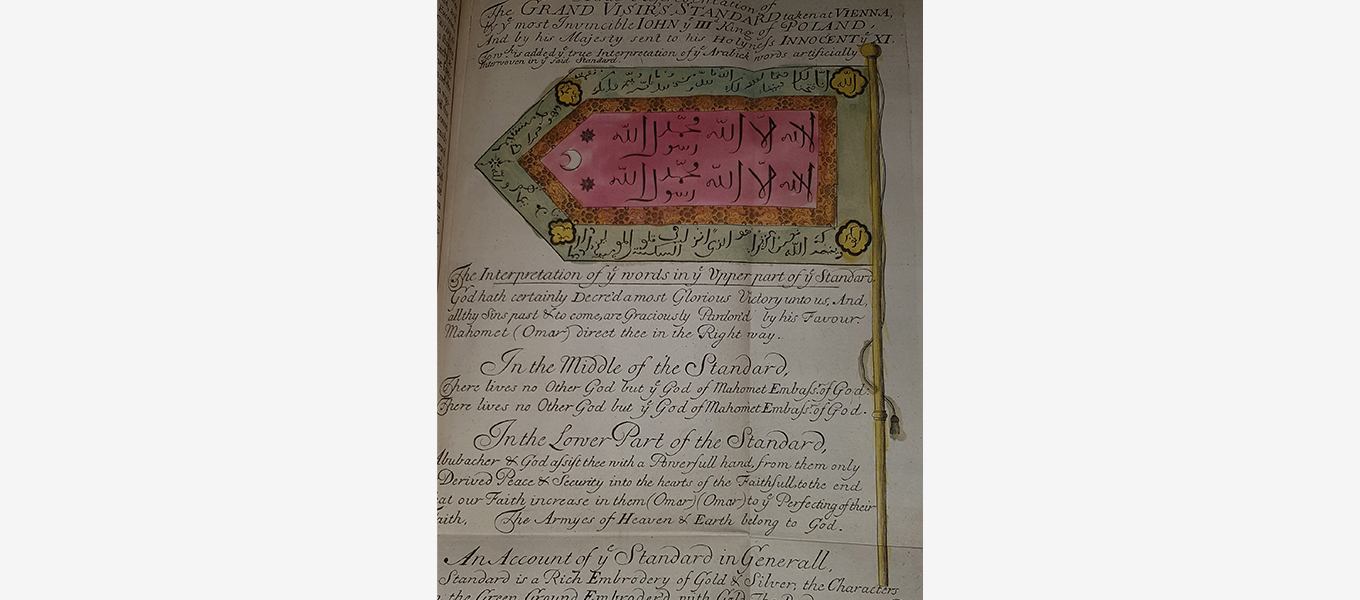 International news is well-represented by regular bulletins recounting the events leading up to and immediately following the Battle of Vienna, where an alliance of European armies turned back the Ottoman Empire. "A true representation of the Grand Viziers standard taken at Vienna" is one of only two recorded copies and a rare example of a coloured pamphlet.

Foreign news of a rather more 'click-bait-esque' nature comes from Rome, where there was the "The wonder of wonders. Giving an account of two old men, lately and strangely known to be in the city of Rome in Italy; and how they came invisibly thither. Together with their ten strange and wonderful prophesies".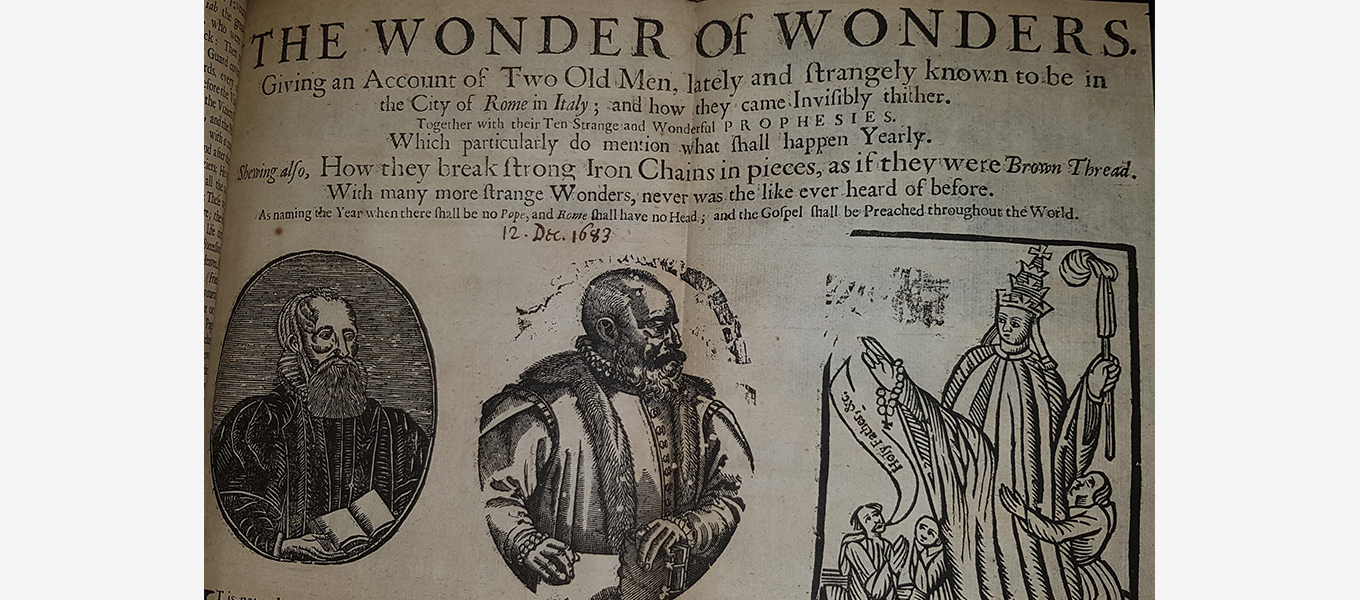 Closer to home there is "A true and perfect description of the strange and wonderful she-elephant, sent from the Indies" (one of two recorded copies).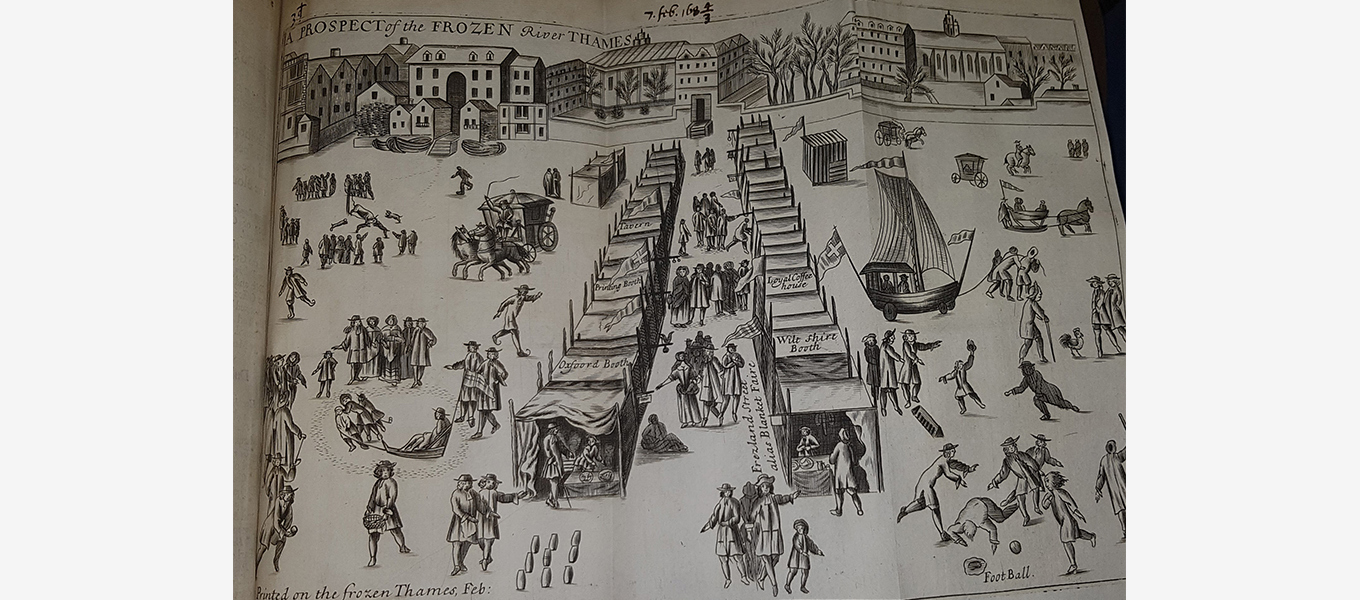 As winter arrives we can look back at the mini-ice age and play 17th century 'spot the difference' by comparing our (apparently unique) printing of the 1683/4 Frost Fair with this one found on the City of London's Collage Website. The publisher evidently recycled the same images in varying compositions from day to day.

One final thing historians can thank Luttrell for are his annotations. Unlike modern newspapers, pamphlets rarely recorded the date on which they were printed, which somewhat dislocates them in time. Luttrell noted the date he bought them and the price he paid. An example of his notes can be found on a pamphlet that covers the most frequent subject we have at Chatsworth, politics. To avoid censorship or libel many political pamphlets were allegorical or self-censored – Luttrell was well-informed and he simply noted on the pamphlet who the subject was, or which political faction was behind the publication.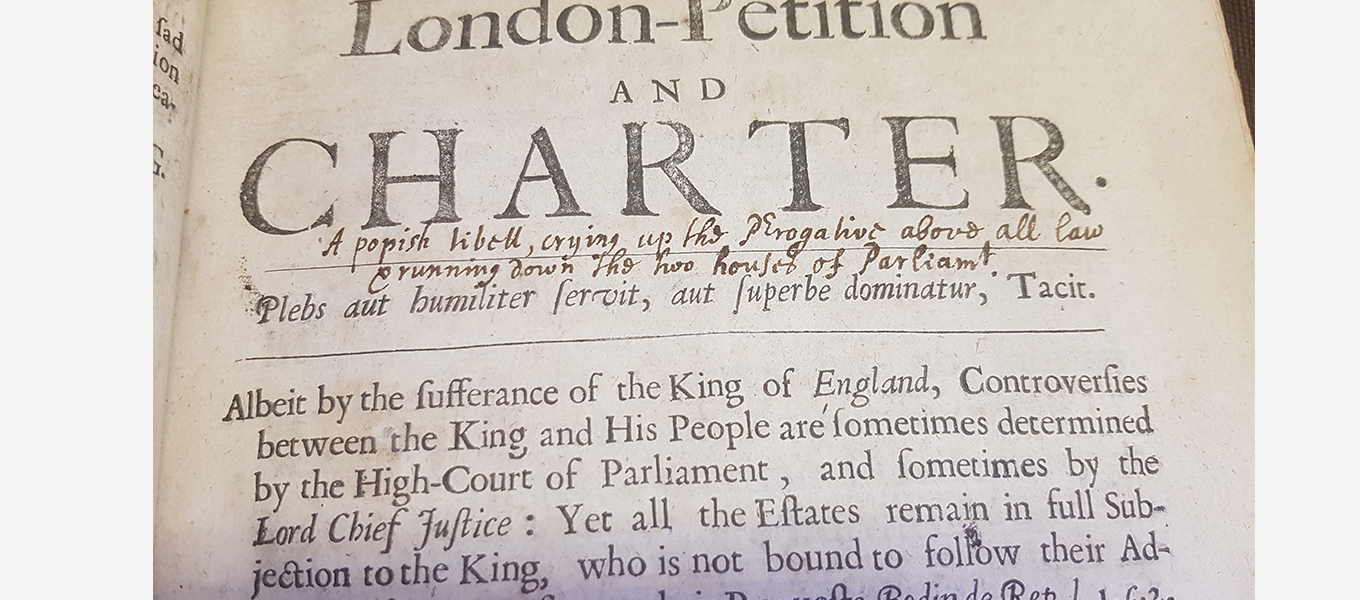 The Luttrell pamphlets make up just three volumes in a library of over 34,000 items, but they are a wonderful insight into late 17th century life.

*Unfortunately, we do not have nor do we know what happened to Volume 1 of the miscellanies!