Admire the magnificent house
First of all, grab a fun kids trail at the house entrance to keep everyone amused. The magnificent rooms are filled with fashion and history from the last five centuries.
Coronation robes
The Mistress of the Robes coronation gown was worn by Duchess Evelyn at the 1937 Coronation and by Duchess Mary at the 1953 Coronation.
Uniforms and quirky accessories
There are uniforms and livery to admire, as well as some more quirky items to look out for – the rubber chicken bag and the Elvis slippers.
Fancy dress party
Enjoy the splendour of the costumes that were worn at the party of the century in 1897 in the State Rooms.
Hats off
Last but not least, don't miss your chance to try on a spectacular and unusual collection of hats near the Sculpture Gallery.
Allow 1.5+ hours for the House Style trail. More about the house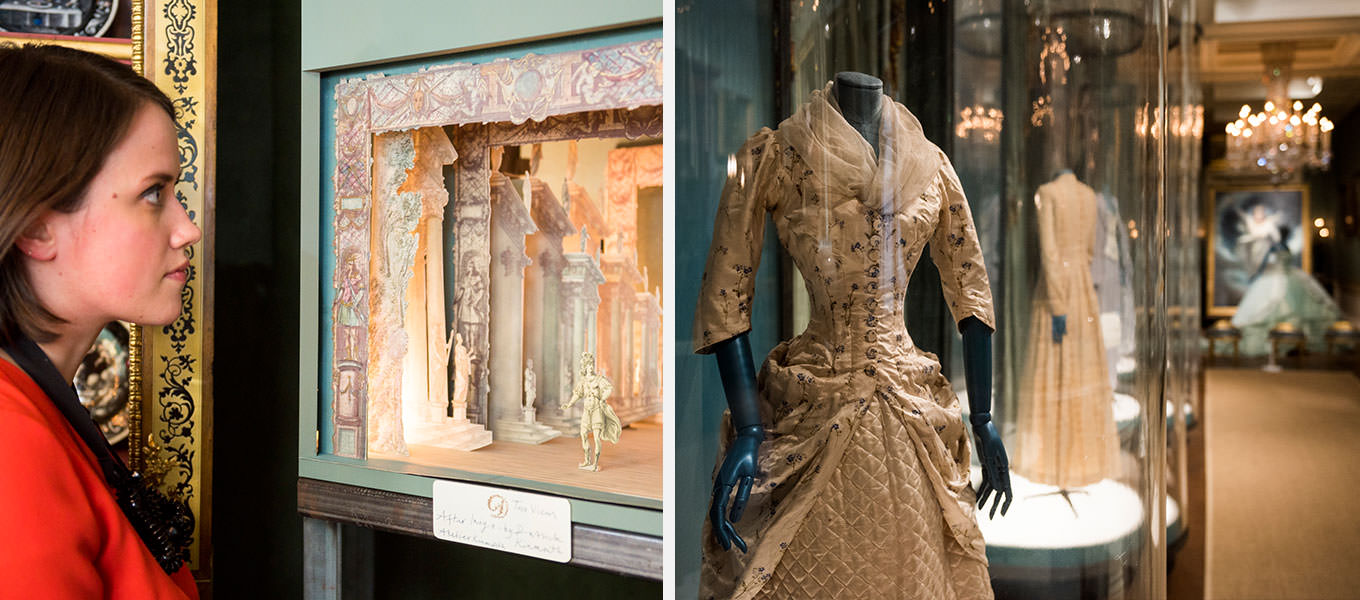 Explore the garden
Next, head outside. As you leave the house, you step into the vast 105-acre garden. 
Water, water, everywhere...
Head straight for the Cascade and dip your toes in the water if you're feeling brave, then look for the Squirty Willow Tree – don't get too wet!
Climbing and racing
Climb the steps in the giant Rockery for an amazing view, before heading towards the Maze. Who will get to the centre first?
Fascinating discoveries
Next, decide if anyone is brave enough to walk the length of the Coal Tunnel in the dark?
Use the children's trail to find the human sundial, the balancing rock and the Emperor Fountain. How high do you think it is?
Time for refreshment
Finally, exit the garden by the Stables, where you will find a selection of eateries, perfect for refuelling with lunch, an ice-cream or a snack.
Allow 1.5+ hours to explore the garden. More about the garden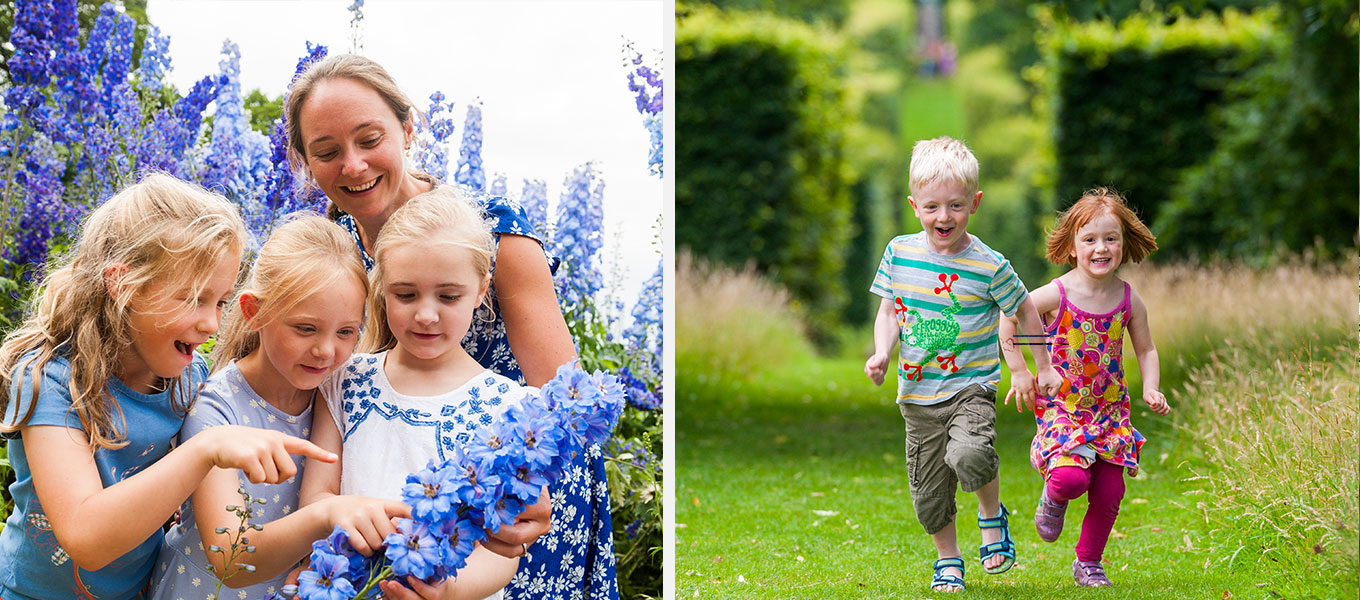 Adventure in the farmyard and playground
To get started, make friends with our farmyard animals and have a cuddle with the guinea pigs in the animal pen.
Secret tunnel
Who dares to go through the secret tunnel that leads to the huge adventure playground?
Play time
Wind the giant Archimedes screw to bring water up from the stream, or dig for treasure in the giant sand pit or climb the vast rope park.
Bouncing and zipping
Let them bounce away on the trampoline, but don't forget a zoom down the zipwire!
Allow 2–3 hours for the farmyard and playground. More about the farmyard and playground