Admire the magnificent house
First of all, grab a fun kids trail at the house entrance to keep everyone amused. Immerse yourself in Dickens' classic tales when the magnificent rooms are transformed Oh Dickens! It's Christmas at Chatsworth.
Delve into Dickensian London
Don't miss the Christmas tree made out of bunk beds in the Great Chamber. Can you imagine being in the top bunk?
Can you spot Bullseye?
Dastardly Bill Sikes has lost his dog, Bullseye. He's quite mischievous. Count how many times you can find him.
There's action everywhere
Keep a look out for Miss Havisham haunting the halls and the villainous Fagin and Bill Sikes who could be anywhere ...
Allow 1-2 hours for the Christmas trail. More about the house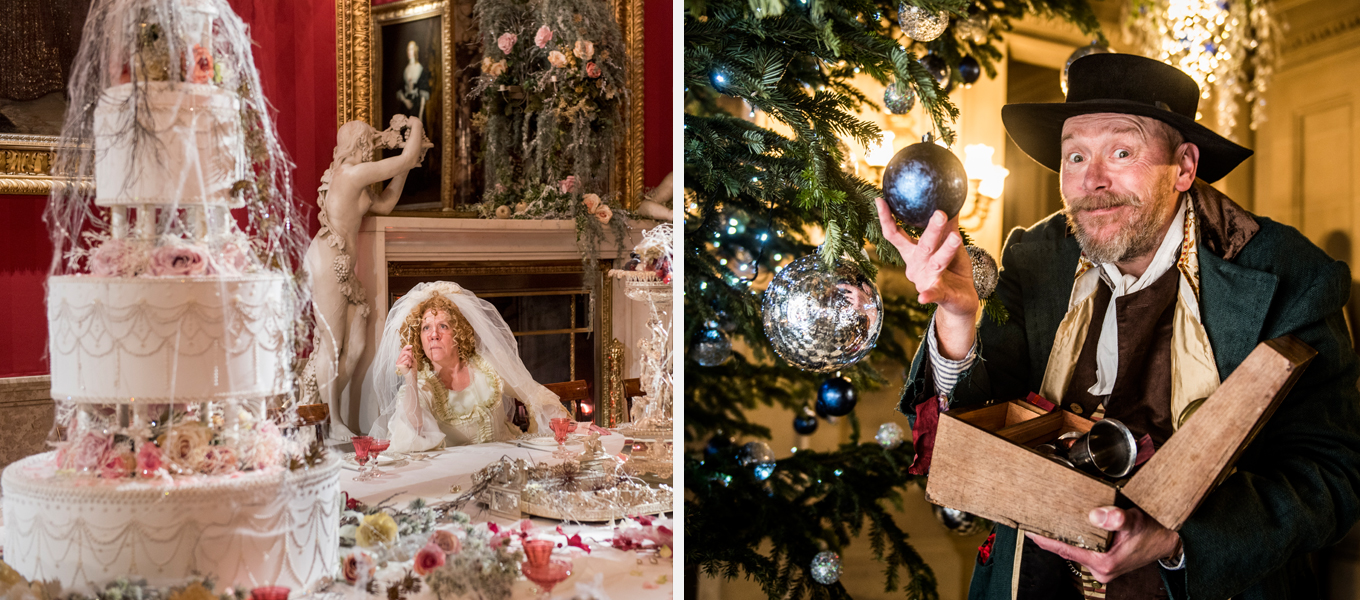 Explore the garden
Next, head outside. As you leave the house, you step into the vast 105-acre garden. 
Climbing and racing
Climb the steps in the giant Rockery for an amazing view, before heading towards the Maze. Who will get to the centre first?
Fascinating discoveries
Next, decide if anyone is brave enough to walk the length of the Coal Tunnel in the dark?
Use the children's trail to find the human sundial, the balancing rock and the Emperor Fountain. How high do you think it is?
Time for refreshment
Finally, exit the garden by the Stables, where you will find a selection of eateries, perfect for refuelling with lunch, an ice-cream or a snack.
Allow 1.5+ hours to explore the garden. More about the garden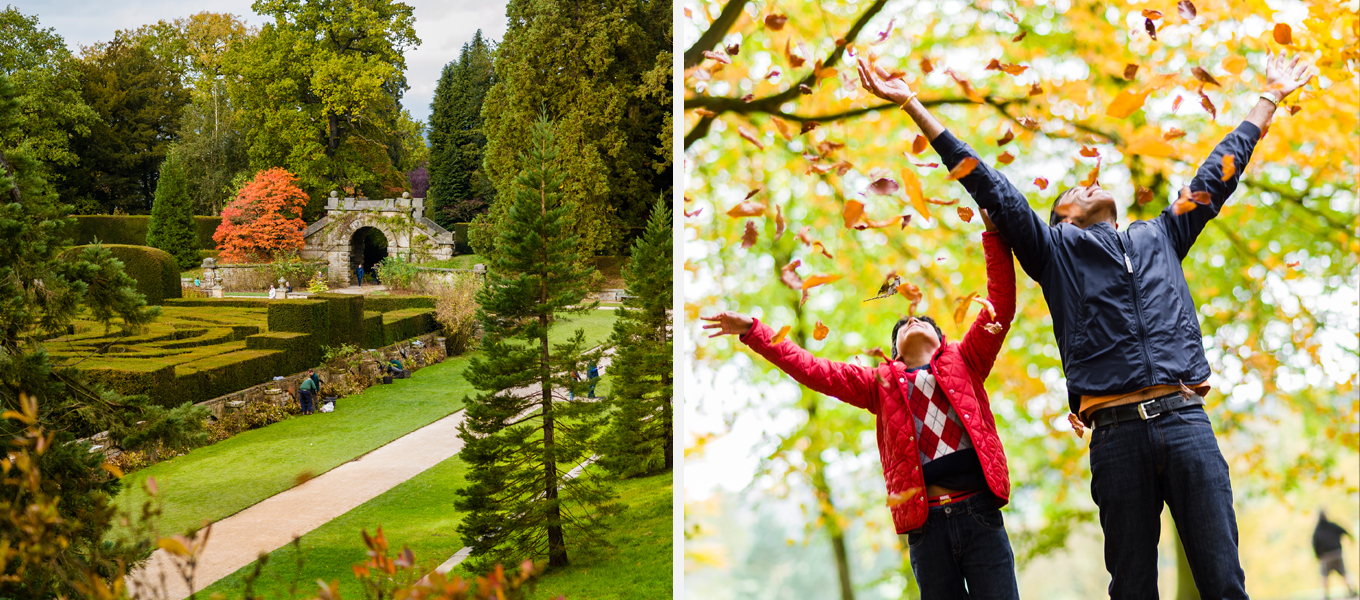 Adventure in the farmyard and playground
To get started, make friends with our farmyard animals and have a cuddle with the guinea pigs in the animal pen.
Live nativities
Join us in the Oak Barn weekends 2 - 17 December for nativity plays* with our farmyard animals and the chance for our littlest visitors to star as well!
Get crafty
Get creative and have a go at some of the craft activities available in the craft marquee, weekdays from 2pm to 4pm and weekends from 11am to 1pm and 2pm to 4pm.
Secret tunnel
Who dares to go through the secret tunnel that leads to the huge adventure playground?
Bouncing and zipping
Let them bounce away on the trampoline, but don't forget a zoom down the zipwire!
Allow 2–3 hours for the farmyard and playground. More about the farmyard and playground
*Daytime Christmas nativities can be booked online in advance and will be sold on the day subject to availability. Evening nativities must be booked in advance.