Comfort food in comfortable surroundings
For the autumn season, The Flying Childers will be offering a delicious menu of light lunches and bar snacks, such as hot paninis, jacket potatoes with a choice of fillings and sharing boards.
Alongside this are a choice of hot drinks, local beers, fine wines, cocktails and fizz. 
The Flying Childers is a fantastic place to spend relaxed quality time with friends and family.
Come rain or shine the setting is picturesque and packed with history; sit inside and admire James Paine's exemplary 18th century architecture or take a seat outside and soak up the atmosphere of the bustling Stables courtyard.
Opening Times
Until 5 November 2022
Thursday to Sunday from 12pm to 5.30pm 
From 5 November 2022 to 8 January 2023
Daily from 11.30am to 5pm
Food served from 11.30am to 3pm
Please note that afternoon teas are being served in our prestigious Cavendish restaurant and can be booked online as usual. 
Good to know
Located in the stables courtyard (no ticket required)
May occasionally close for events
Questions?
Contact us to discuss your catering requirements in more detail.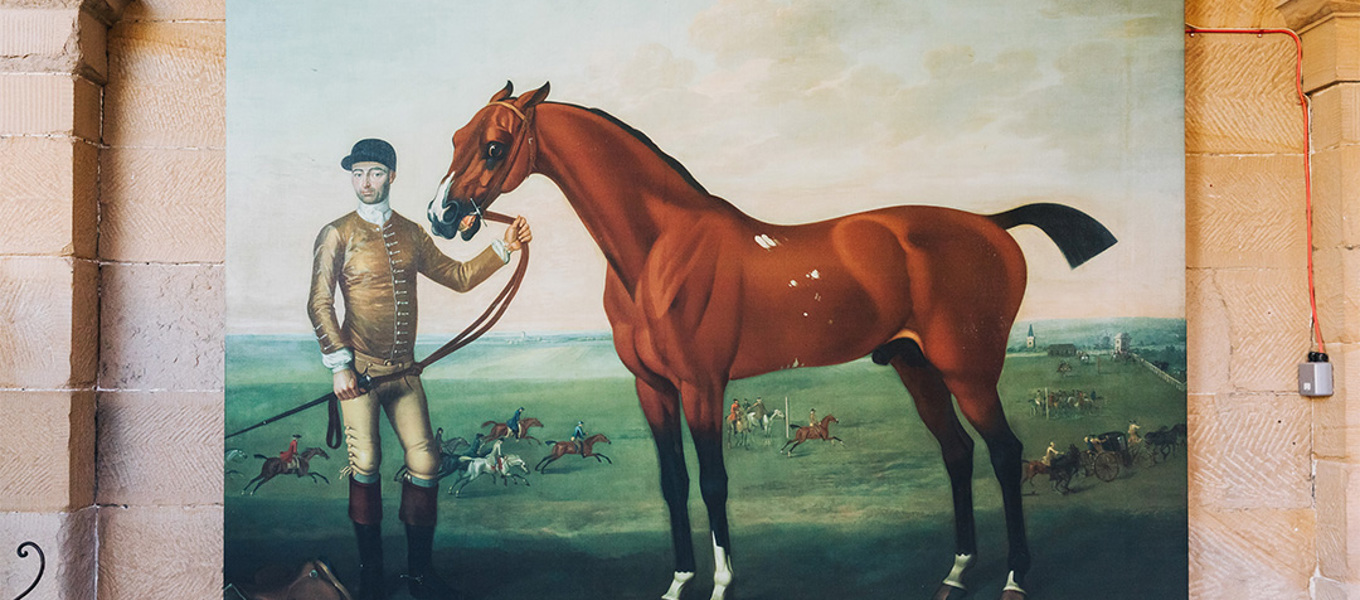 The origin of the name, 'Flying Childers'
Flying Childers was a thoroughbred stallion purchased as a yearling by the 2nd Duke of Devonshire in 1719.
He was purchased from noted breeder Colonel Leonard Childers of Cantley Hall, having been foaled in 1714. The Flying Childers was sired by Richard Darley's Arabian, who had been imported from Aleppo in Syria around 1704 out of Betty Leedes, a grandaughter of the celebrated Godolphin Arabian.
Darley Arabian and Godolphin Arabian are two of the three foundation Arabian sires from whom all modern Thoroughbred racehorses in the world descend and are collectively known as 'the three pillars of the stud book'.
Flying Childers began his racing career at the age of six and over the following two years, racing at Newmarket and York, ran in a total of six races winning them all. By comparison to modern standards, Flying Childers would have beaten Frankel by a furlong on the Newmarket Rowley Mile.
The Duke received many offers for the colt, including one to pay for the horse's weight in gold!
In 1723 Childers was retired to the Racing Stables at Chatsworth, where he went on to sire a number of thoroughbred racehorses, all famous in their day.