Chatsworth has grown its own food for centuries with fruit, salad, cut flowers and vegetables all grown in kitchen gardens. The current kitchen garden was created by Duchess Deborah and head gardener at the time, Ian, in 1991 and organised for efficiency and to allow visitor access. The house is supplied with produce from the kitchen garden throughout the year.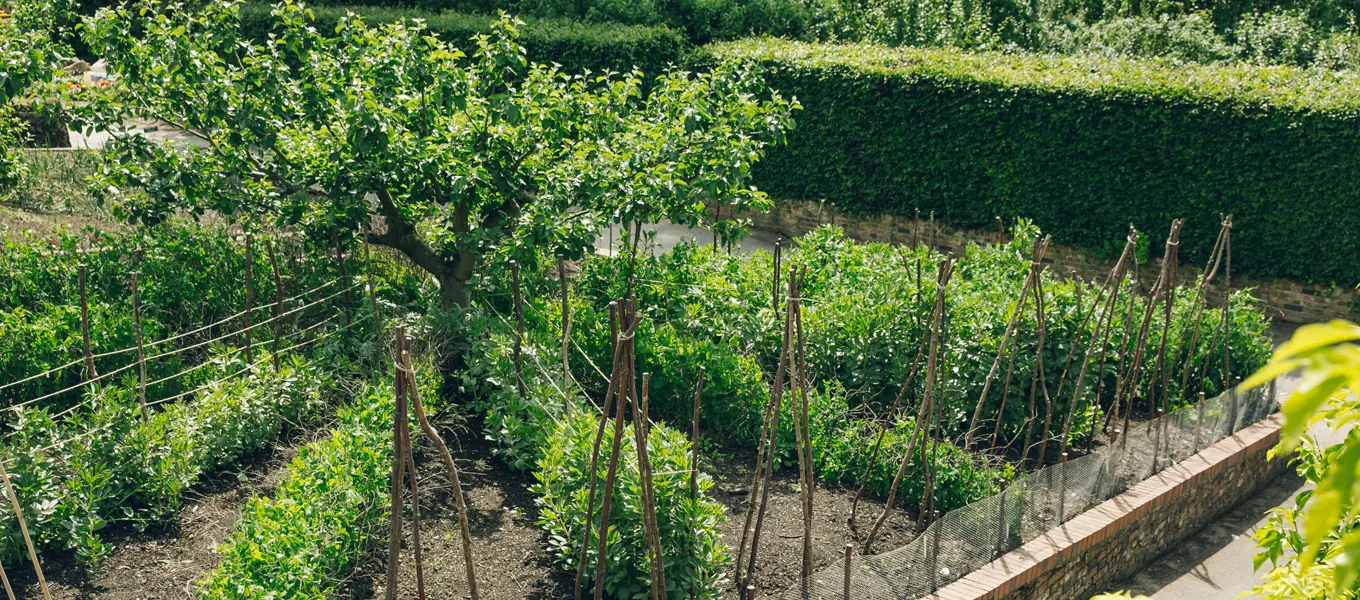 Flowers
The floral journey from garden to shop begins with Becky, a cut flower grower from the garden team. Becky hand-picks the flowers grown in the cutting garden, part of the kitchen garden, ensuring there are an array of blossoms throughout the year.
Using blooms from the cutting garden and, when necessary and possible, supplementing them with other British grown flowers, Nicky, one of the florists from the garden team, hand-ties all of our bouquets in the shop using seasonal colour palettes and foliage that brings additional texture and scent. Here's a sample of the bouquets that you may find in the shop:
Spring - Ranunculus, Anemone, Iris and Tulips
Summer - Delphinium, Paeony, Scabious, Achillea, Thalictrum and Astrantia
Autumn - Dahlias and Chrysanthemum
Winter - seed heads, pine cones and a range of foliage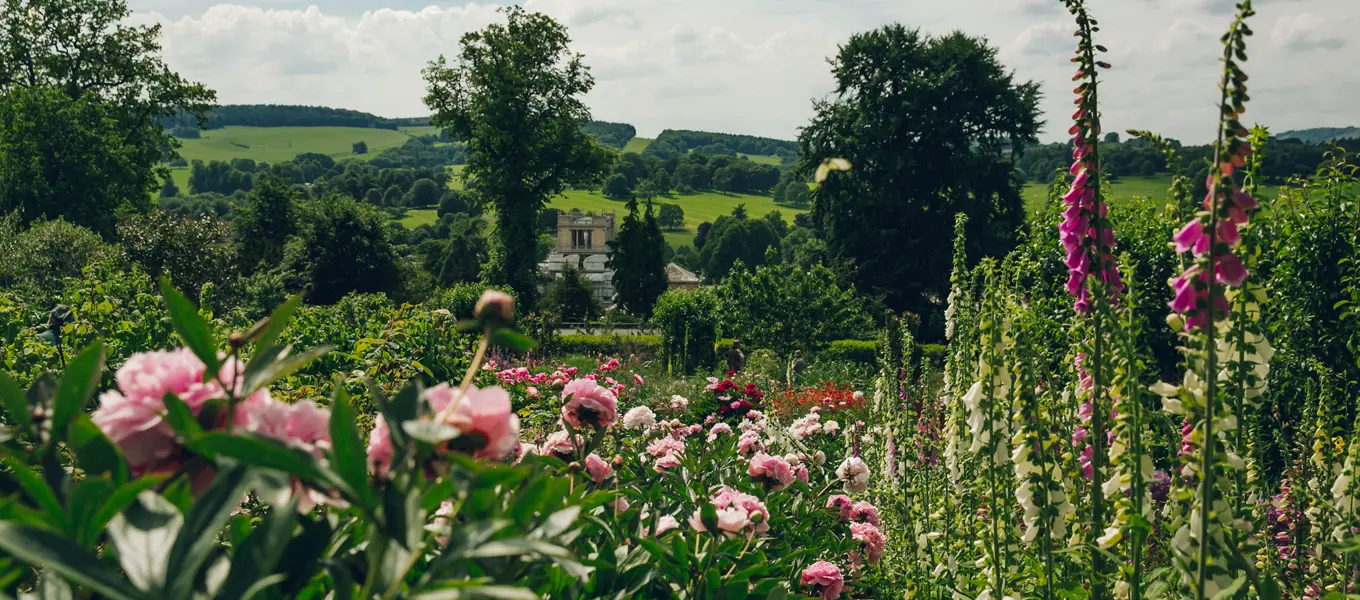 Fruit and Veg
Stefan and Glenn of the garden team manage all of the fruit and vegetables grown in the kitchen garden. The kitchen garden grows all manner of produce including many RHS prize winners: golden beetroot, Muscat of Alexandria grapes and Duke of Devonshire apples to name a few.
When seasonally available and when there is a surplus, we sell kitchen garden fruit and veg in the shop. Keep your eyes peeled!
More about the kitchen garden
Learn more about the kitchen garden through our recent blog series.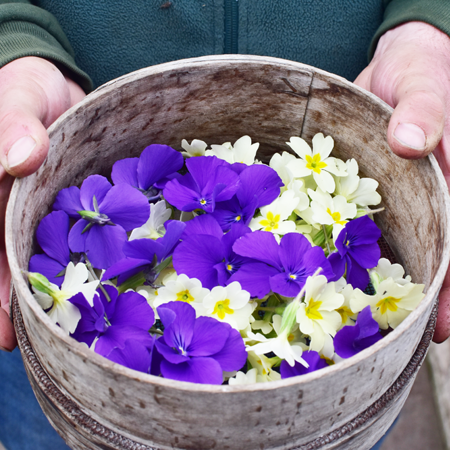 April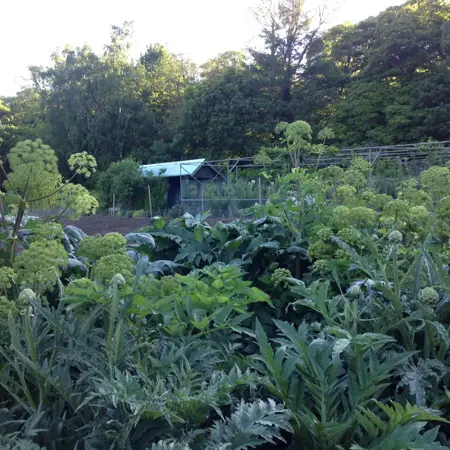 May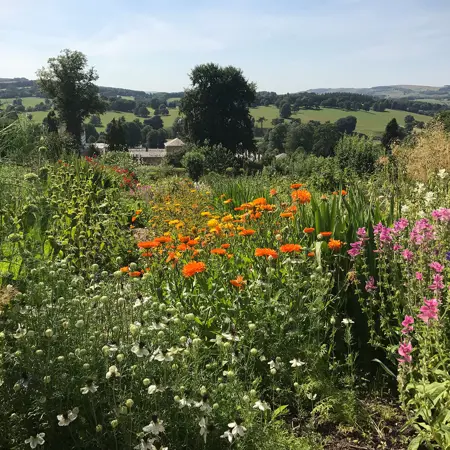 June and July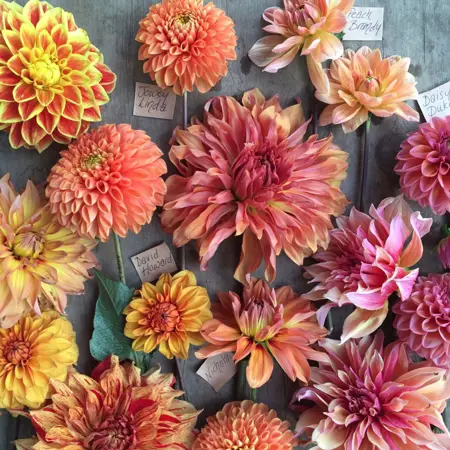 August and September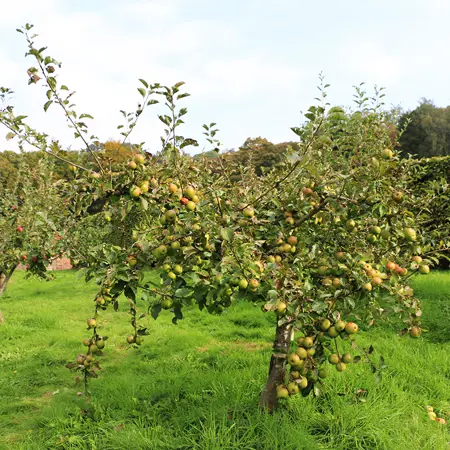 October