Event details
Friday 29 September | 11am–4.30pm
£45 per adult
£10 per student 
Includes entry to the house and garden
Join us for thought-provoking conversations with designers whose works are part of the exhibition 'Mirror Mirror: Reflections on Design at Chatsworth'.
Emphasising themes of making, sustainability and technology, these contributors are pushing the boundaries of the discipline, harnessing the extraordinary potential of materials and functionality. 
From visually stimulating, beautifully crafted silverware to regenerative strategies that respond to climate change, this study day will explore the transformative power of design avant-garde.
This study day is tailored for makers, those wishing to pursue a career in craft and design, collectors, students, and design enthusiasts alike, offering a unique opportunity to delve into 21st century design, with a special focus on innovation, sustainability, and technology. 
Schedule
Please note, the schedule may be subject to change.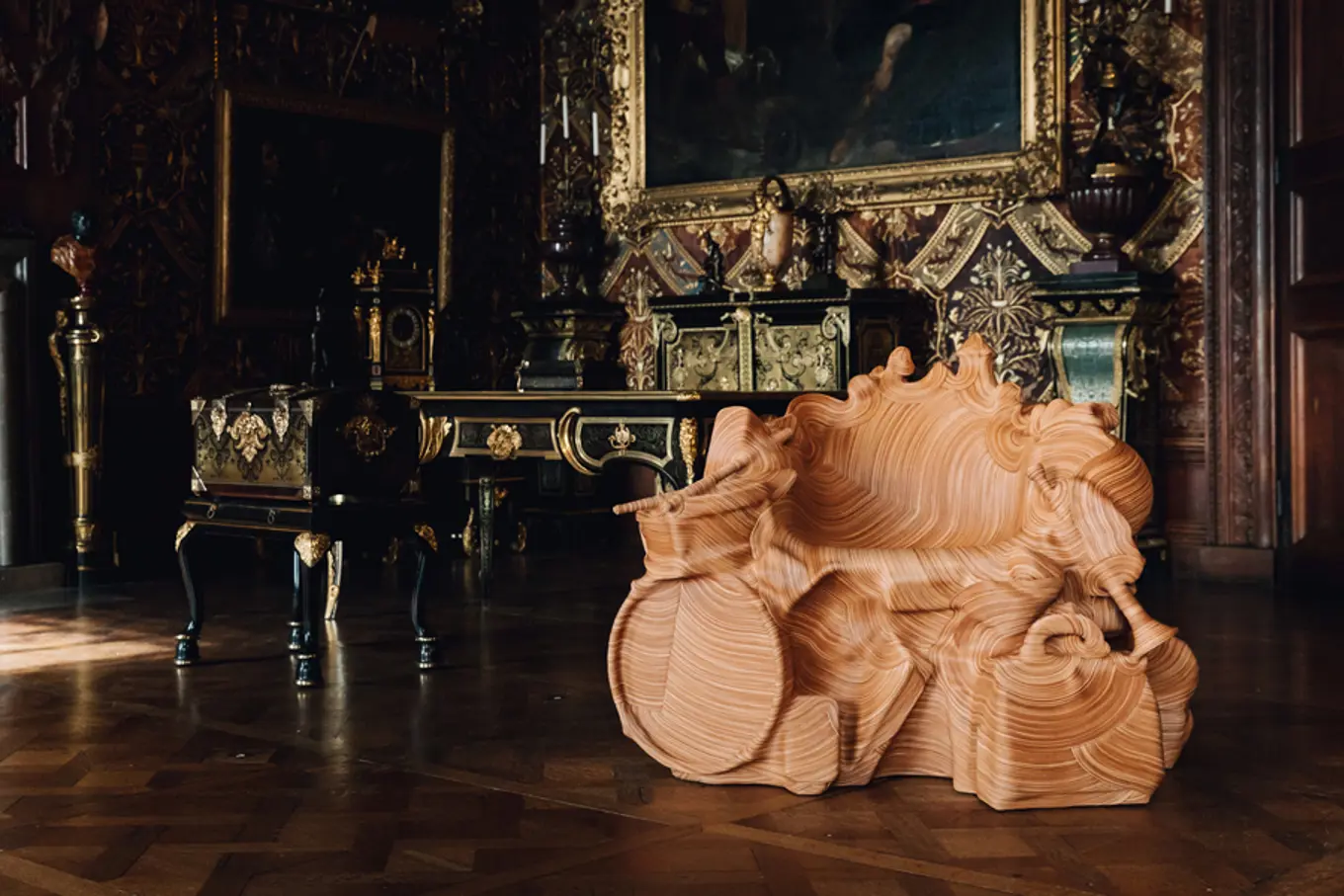 Contemporary Design in a Historic House with Alex Hodby and Sash Giles
Chatsworth's Senior Curator of Programmes, Dr Alexandra Hodby, and Sash Giles, Decorative Arts Curator explore the backdrop for Mirror Mirror – the house and estate, steeped in history and renowned for its architectural grandeur and artistic treasures. Chatsworth has inspired generations of artisans and craftsmen, whose work is illuminated anew in the reflected light of the exhibition. We'll explore how these timeless influences continue to resonate in contemporary design, bridging the gap between the past and the present.
Salvage Series, Chatsworth Chair Courtesy Jay Sae Jung Oh and Salon 94 Design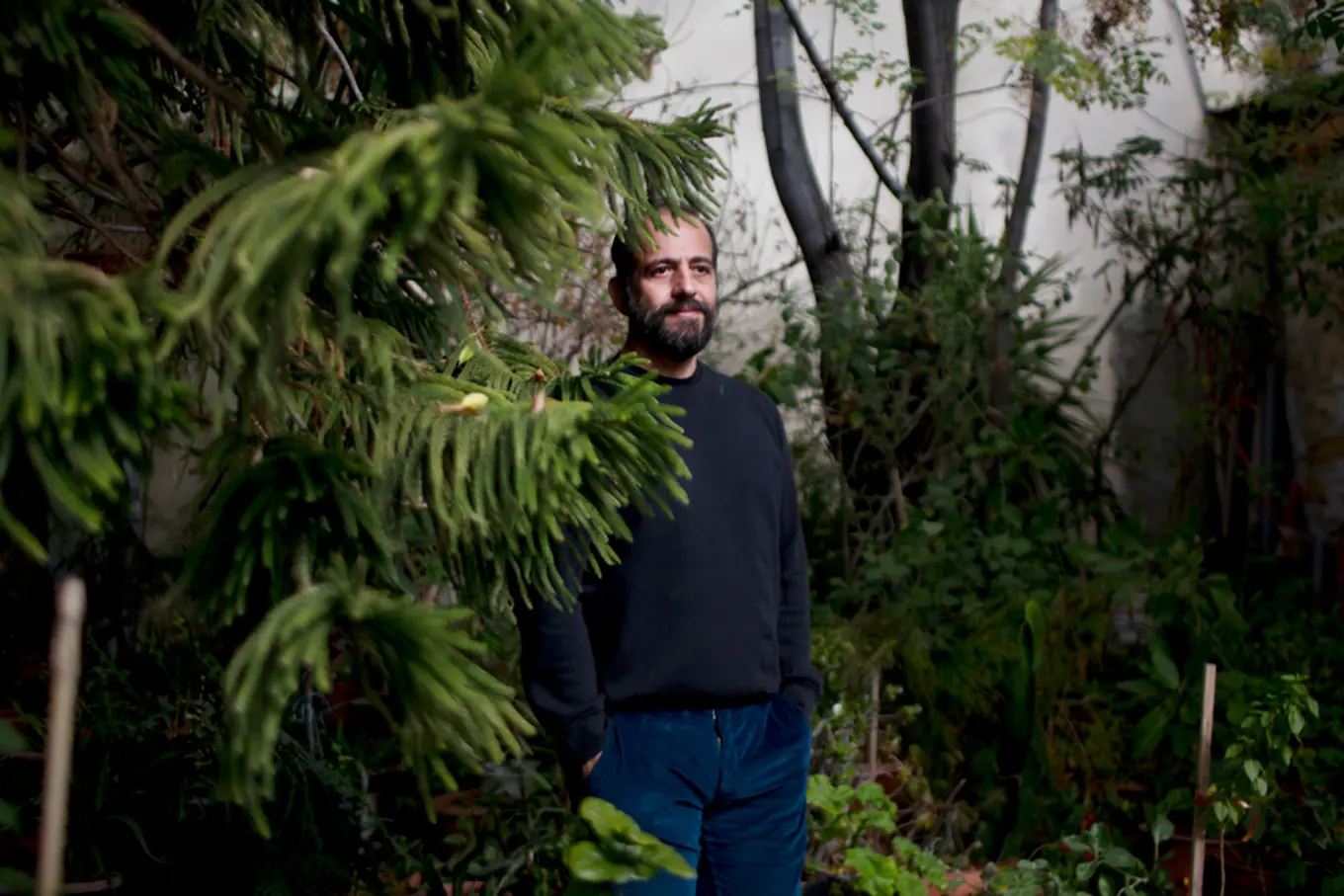 In conversation with Michael Anastassiades
The Cypriot-born, London-based designer Michael Anastassiades focuses on lighting, a discipline he approaches with remarkable subtlety of touch and precision. In this talk, he will discuss design as a means of generating positive cultural value. Anastassiades has worked with a wide range of manufacturers, allowing him to extend the reach of his studio practice at a global scale.
Photography of Michael Anastassiades by Eirini Vourloumis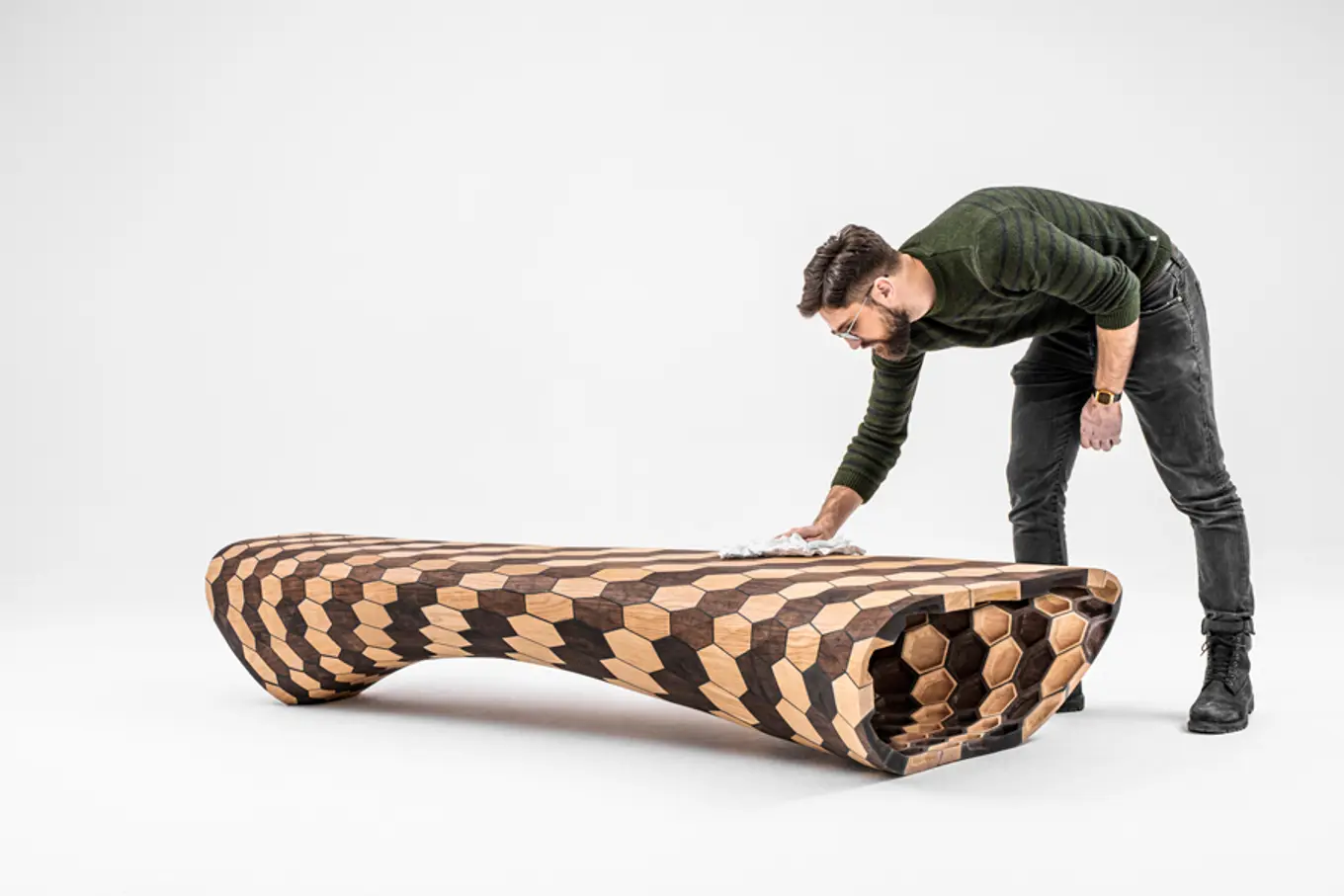 In conversation with Joris Laarman
Joris Laarman, a designer who is unsurpassed in his understanding of design's interconnected poetic and technical possibilities. Joris, known for his experimental use of emerging technologies, has created many groundbreaking and paradigm-shifting objects, most recently exploring methods of collaboration between design and nature itself. They will discuss their practices and answer audience questions about their own professional trajectories and what the future of design may hold.
Photography courtesy of Friedman Benda and Joris Laarman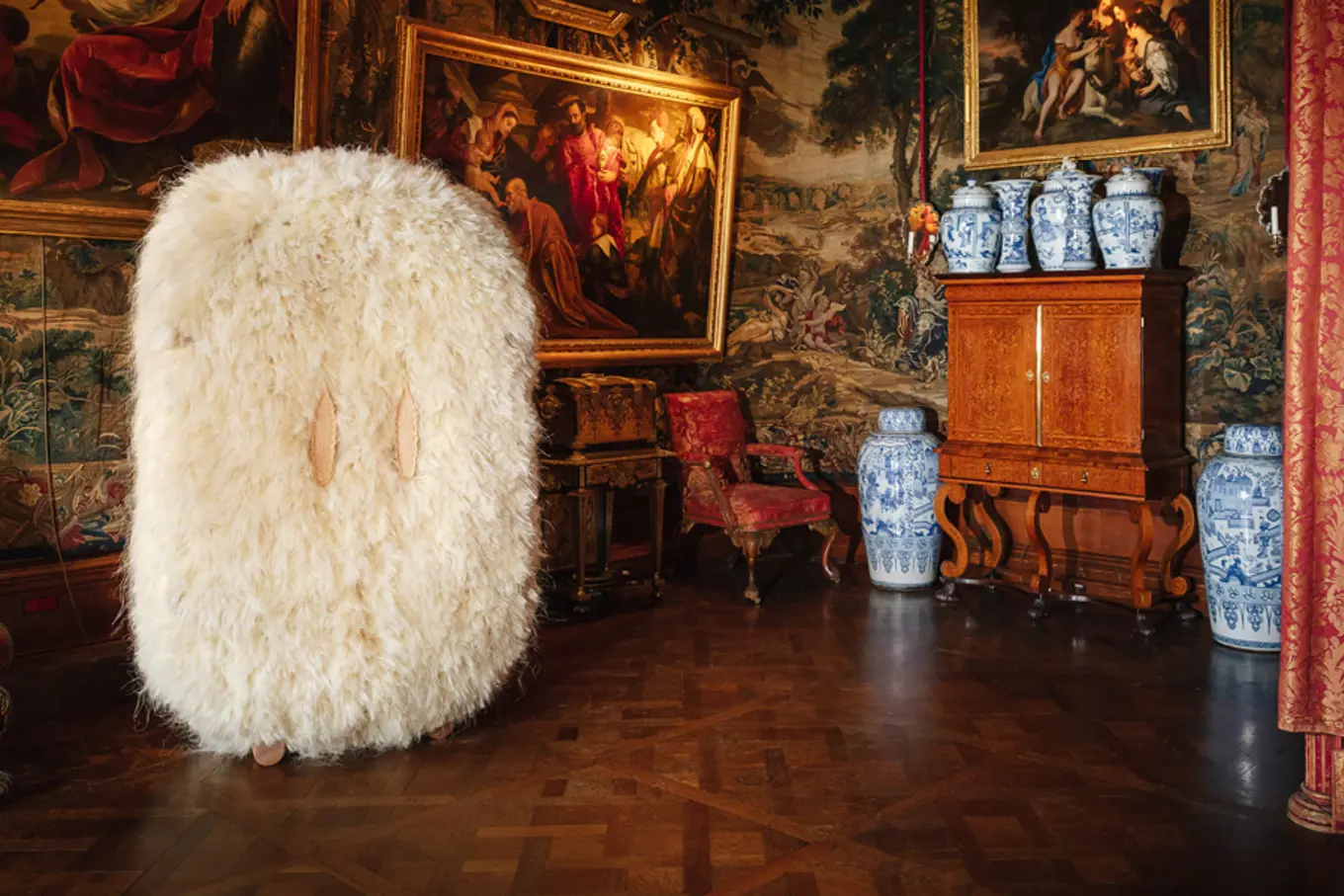 Regenerative Design & Sustainability with Fernando Laposse
Fernando Laposse works with overlooked materials such as sisal and corn leaves, collaborating with indigenous communities in rural Mexico. His practice is a nuanced response to environmental crisis, biodiversity loss, and the impact of global trade on community livelihood. Laposse will discuss the transformative power of sustainable design and its positive impact on communities and the environment.
White Agave Cabinet courtesy Friedman Benda, New York, and Fernando Laposse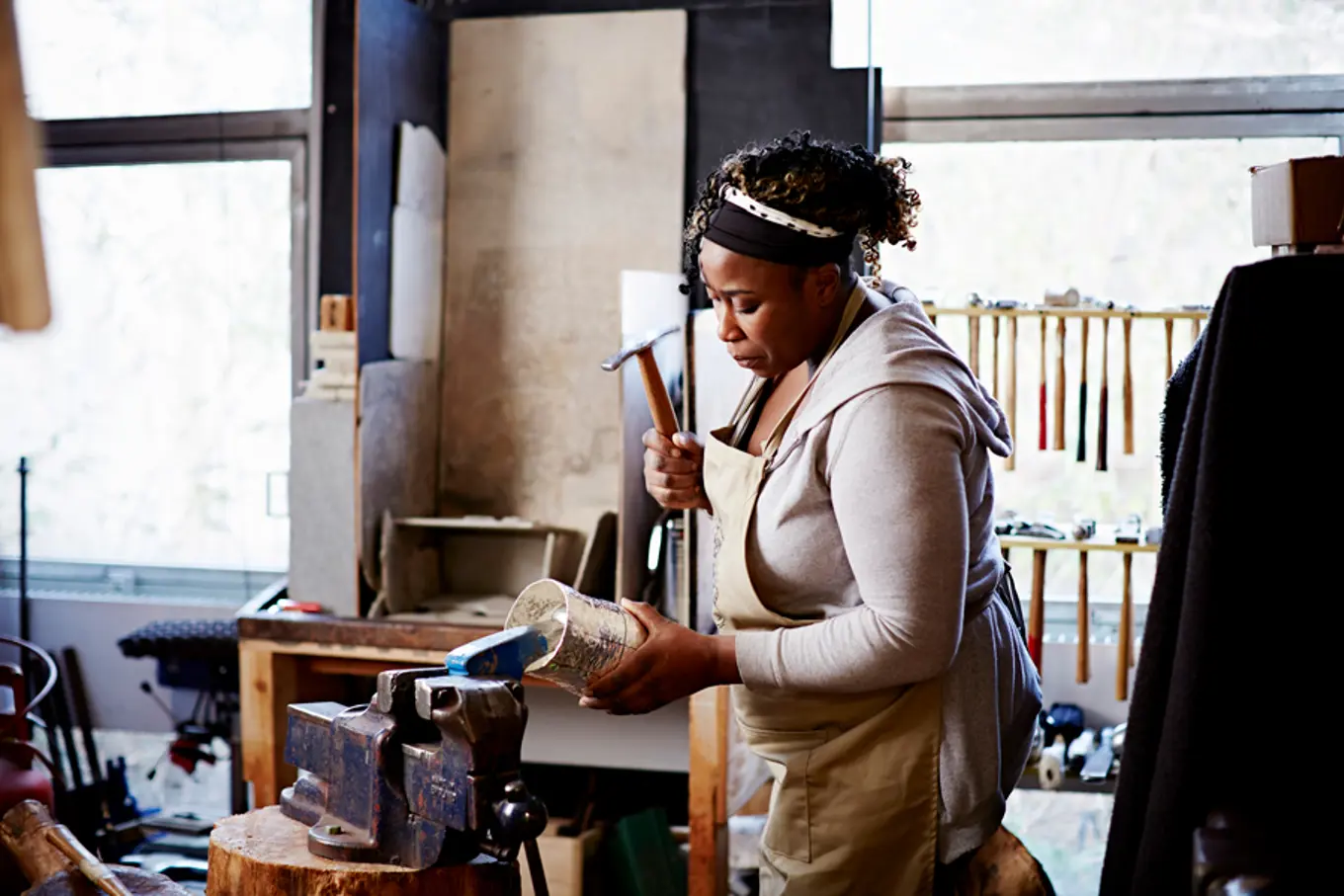 Ways of Making with Ndidi Ekubia
Ndidi Ekubia creates sensuous forms out of silver, relying on skills that have been in use for centuries, but realizing entirely new aesthetic effects. She is a daredevil artisan, who pushes sheet metal to its limits. Join Ndidi in conversation with Mirror Mirror co-curator Glenn Adamson, as they explore her own journey as a maker, and the ongoing relevance of craft skill in the 21st century.
Ndidi Ekubia working in her studio photography by Alun Callender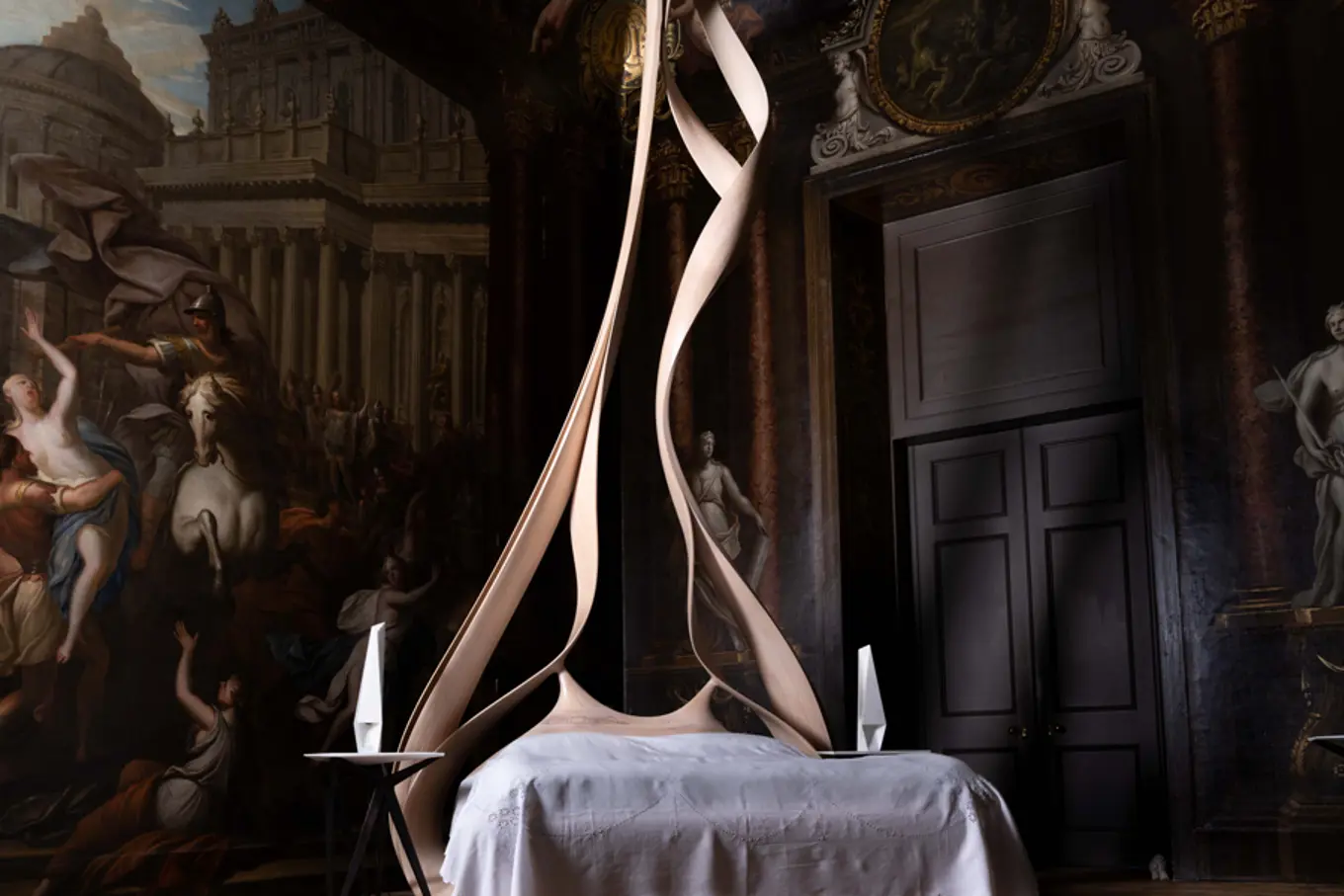 Making as a Positive Value with Joseph Walsh and Michael Anastassiades
Joseph Walsh merges art, craft, design and technical innovation in his exquisite and expressive pieces. In this talk, he discusses the work he has developed with Chatsworth, the story of his studio and looks at the development of Making In, the annual seminar featuring leading global designers, architects, artists and crafts people, conversing on the culture of craft and making.
Enignum Bed © Joseph Walsh Studio/Freddy Griffiths
Location
This event will take place in the Chatsworth Theatre, rarely open to visitors. 
Please note the route to the Theatre includes steps and may not be suitable for some visitors. If you have any questions regarding accessibility, please email education@chatsworth.org before booking.
Tickets include access to the house and garden with time to explore the house and Mirror Mirror exhibition in the morning. Once the study day ends at 4.30pm, you will have the opportunity to explore the garden.
Stay with us
With so much to see, do, and explore in the Peak District, it's a shame to only come for the day, so why not stay a little longer? Our country cottages, shepherd's huts, hotels, and inns are the perfect base for exploring all that Chatsworth, Derbyshire, and the Peak District has to offer. Find out more.
All works courtesy Friedman Benda, New York, and the artists; apart from works by Max Lamb and Jay Sae Jung Oh courtesy of the artists and Salon 94 Design, New York; and Ndidi Ekubia courtesy of Adrian Sassoon, London.
Joseph Walsh works, Joris Laarman Maker Bench (Hexagon), and historic works are from the Devonshire Collections.
Mirror Mirror is produced in collaboration with Friedman Benda with support from Salon 94 Design and Adrian Sassoon. The exhibition is co-curated by Glenn Adamson, previously Director of the Museum of Arts and Design, New York, and Head of Research at the V&A, London.
Our official media partner is Dezeen. Our headline arts sponsor is Sotheby's.
All imagery copyright of Chatsworth House Trust/ Devonshire Collections, Friedman Benda and artists, Salon 94 Design and artists, and Adrian Sassoon and artists. Main image: Joris Laarman.