Located on and around the Chatsworth Estate, our collection of cottages, shepherds' huts, country inns, and hotels offer an escape from daily routine and a comfortable base from which to explore Derbyshire and the Peak District.
Many of the properties are steeped in history and provide far-reaching views over the unspoiled landscape, encouraging relaxation and creating opportunities to enjoy outdoor pursuits such as walking, cycling, and wildlife spotting.
Our inns and hotels are also popular with those that appreciate high-quality food and drink. Menus are updated regularly to showcase the best seasonal ingredients sourced from local producers, sustainable suppliers, and the Chatsworth Estate.
Chatsworth experiences
There's so much to explore and discover at Chatsworth; from one of Europe's finest art collections in the house and the 105-acre garden that's been cultivated over nearly 500 years, to a programme of talks, tours, workshops, and events throughout the year.
So why not combine your stay with a Chatsworth experience? Learn more through the links below.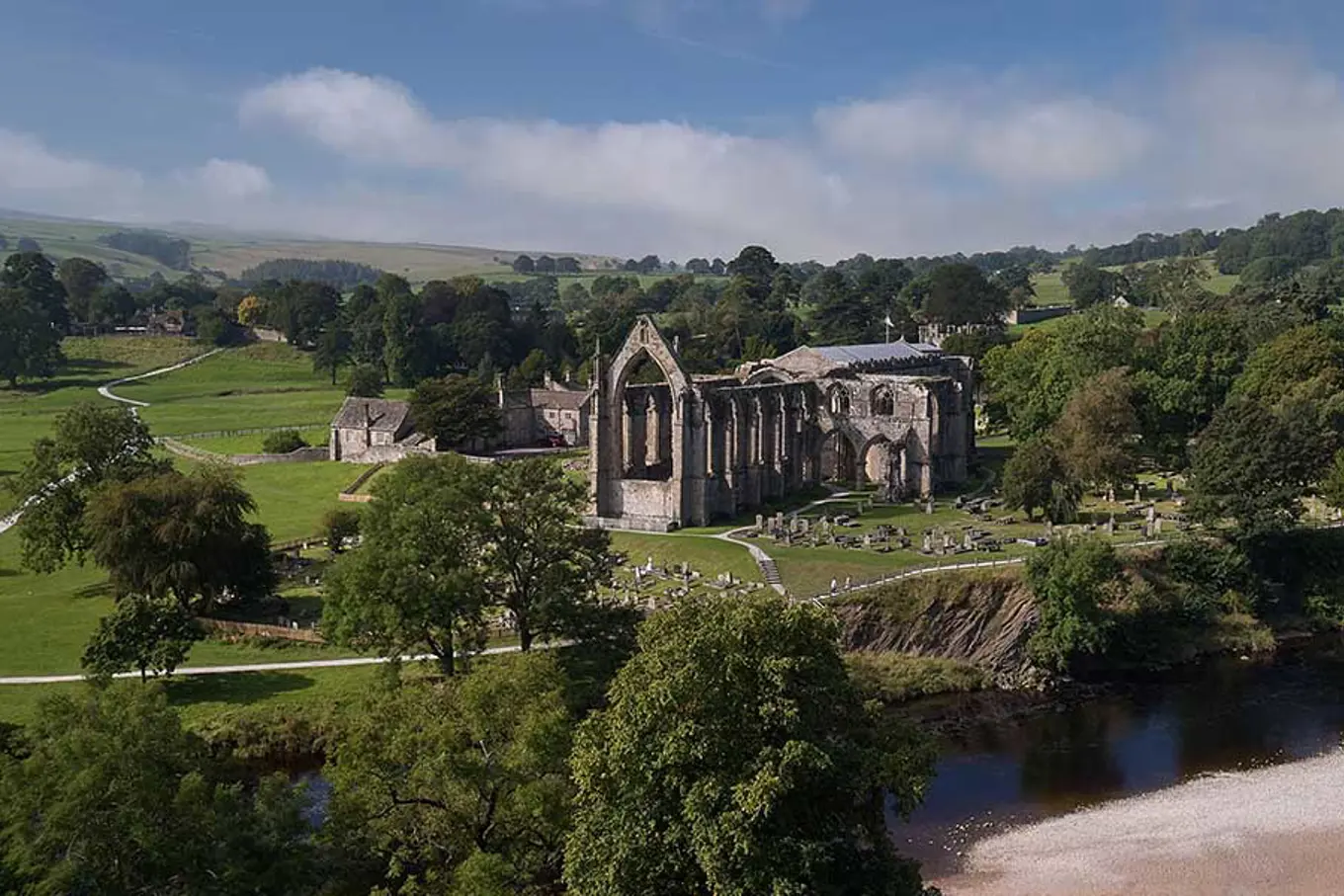 The Bolton Abbey Estate
Situated in the heart of the picturesque Yorkshire Dales is the Bolton Abbey Estate. Comprising 30,000 acres of unspoilt countryside, the estate provides ample opportunities to enjoy riverside walks, fishing, cycling and rock climbing, as well as inspiring creative pursuits such as painting, writing or photography.
Our collections of holiday cottages, hotels, restaurants, and a spa provide the perfect base from which to explore the heritage and romance of this breathtaking landscape. 
Relax, enjoy locally sourced seasonal dining beside roaring fires, and make memories that will last forever.