Important information
Please be aware that there are tractors and other vehicle movements within the garden at all times. Please take care.
Explore the garden
There is plenty to discover at every turn
PLAN YOUR VISIT
About the garden
The 105 acre garden is the product of nearly 500 years of careful cultivation. Although some points of interest have been replaced to make way for new fashions, the garden retains many early features, including the Canal Pond, Cascade and 1st Duke's Greenhouse.
The Arcadia project is part of the biggest transformation of the garden for 200 years – it also includes a remodelled Rock Garden, the Maze borders, the Ravine, and Dan Pearson's redevelopment of the Trout Stream and the Jack Pond.
The water features play from 10.30am until 4.15pm. Please be aware that the water features are gravity fed and reliant on the water levels in the lakes above Chatsworth. The active times may change due to rainfall.
Please be aware that the Cascade was not originally constructed for walking in and the stones can become slippery. Please keep children supervised, especially at the Cascade and near lakes and ponds.
Video
Explore the depths of the garden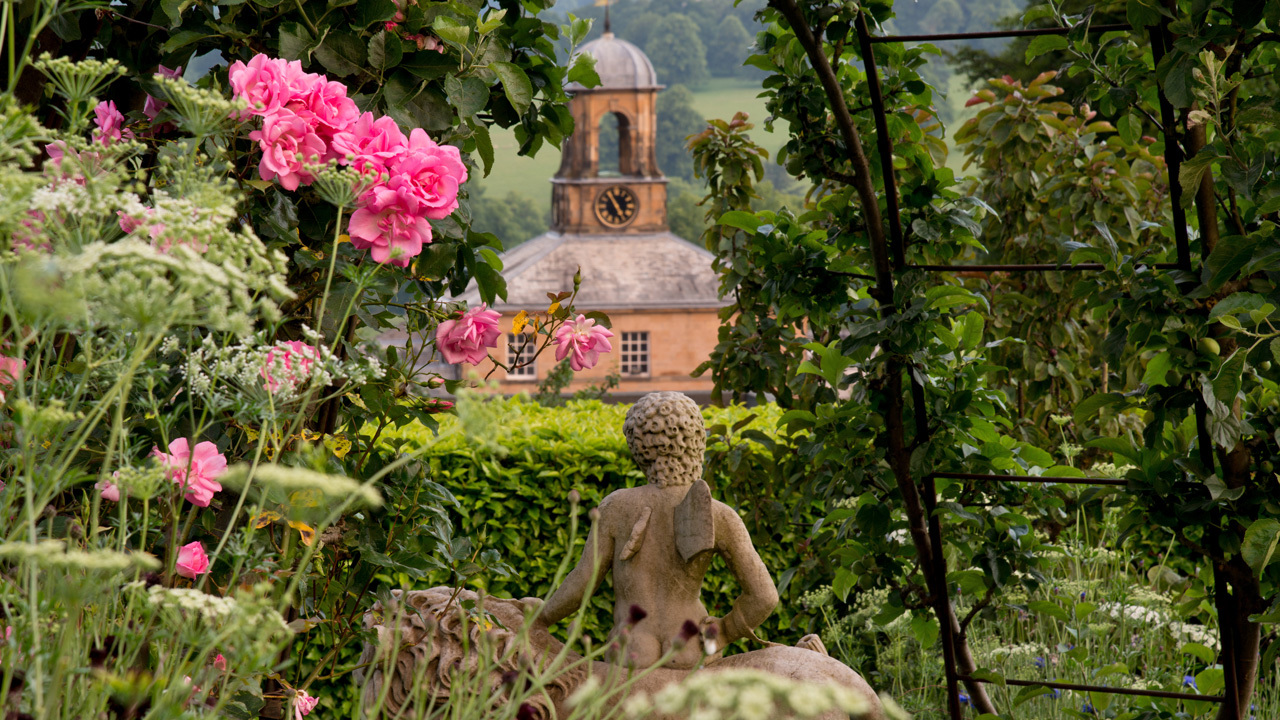 ; } }
What's on?
Events at Chatsworth
Winter at Chatsworth

–
Explore all we have to offer this season, from walks in the winter landscape to a curated selection of talks, tours, and workshops designed to educate and inspire. Enjoy free parking until 16 March, or visit by bus for just £2.
Read More
Peak District Artisans 'Showcase in the Shop'

–
A showcase of original works created by 19 Peak District-based artists, designer makers, and contemporary artisans, staged in the stables shop.
Read More
PLAN YOUR VISIT
View all Chatsworth events