Important information
Please be aware that there are tractors and other vehicle movements within the garden at all times. Please take care.
Many stones in the Cascade are loose and uneven, with sharp edges and substantial holes. We, therefore, advise visitors not to walk in the Cascade until restoration is undertaken.
The Chatsworth House Trust charity has been awarded £422,000 by the National Lottery Heritage Fund to kick-start a much-needed large-scale restoration project of Grade 1 listed Cascade, which was built 325 years ago. The total cost of the restoration is estimated at over £7 million and fundraising is underway to complete the project.
Explore the garden
There is plenty to discover at every turn
PLAN YOUR VISIT
About the garden
The 105 acre garden is the product of nearly 500 years of careful cultivation. Although some points of interest have been replaced to make way for new fashions, the garden retains many early features, including the Canal Pond, Cascade and 1st Duke's Greenhouse.
The Arcadia project is part of the biggest transformation of the garden for 200 years – it also includes a remodelled Rock Garden, the Maze borders, the Ravine, and Dan Pearson's redevelopment of the Trout Stream and the Jack Pond.
The water features play from 10.30am until 4.15pm. Please be aware that the water features are gravity fed and reliant on the water levels in the lakes above Chatsworth. The active times may change due to rainfall.
Please be aware that the Cascade was not originally constructed for walking in and the stones can become slippery. Please keep children supervised, especially at the Cascade and near lakes and ponds.
Video
Explore the depths of the garden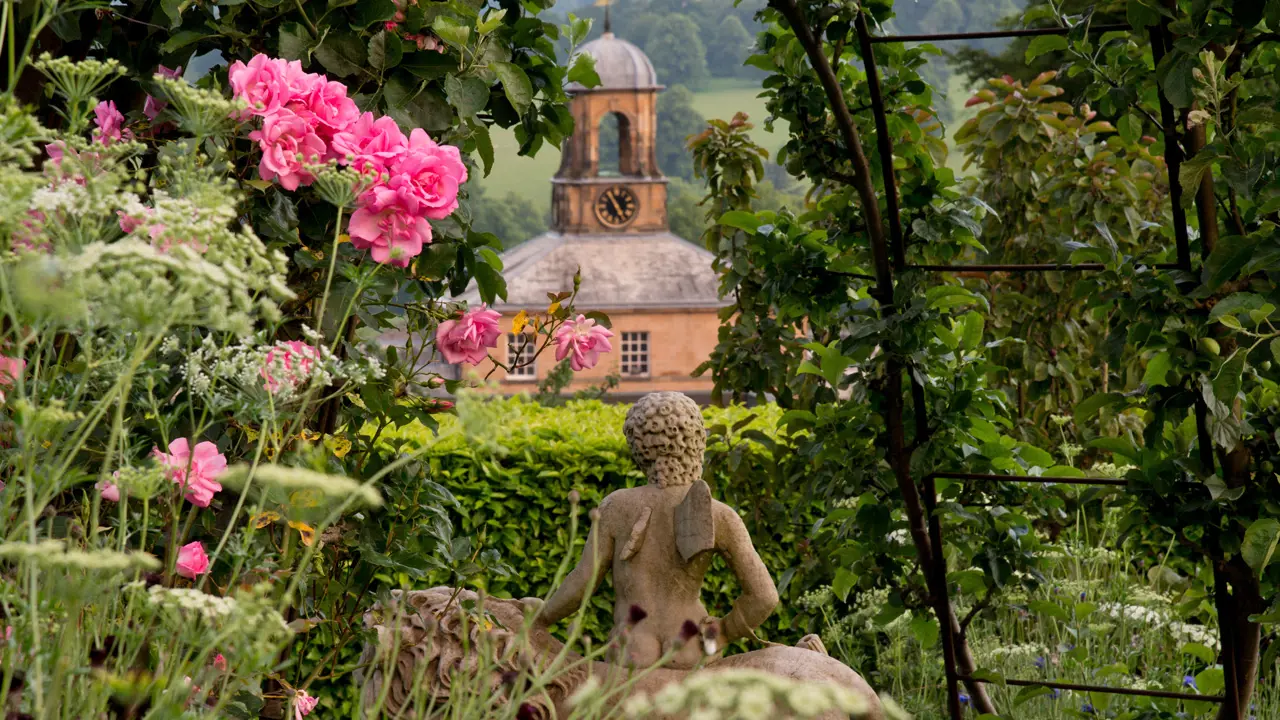 ;
What's on?
Events at Chatsworth
Christmas at Chatsworth

–
Discover the 'Palace of Advent' this Christmas. Tickets include entry to the house, garden and farmyard. Pre-booking is essential.
Read More
Christmas in the garden

–
Enjoy an interactive light and sound trail around the garden from dusk. Pre-booking is essential for all visits. Includes parking.
Read More
PLAN YOUR VISIT
View all Chatsworth events