Explore the park
Wander the park, from Stand Wood to the river
PLAN YOUR VISIT
About the park
The Chatsworth landscape has been influenced by some of the greatest artists and designers of their time, including George London, William Kent, Lancelot Brown, Sir Jeffry Wyatville and Sir Joseph Paxton.
Today the park contains historic and modern architecture and art including James Paine's bridges and mill, Queen Mary's Bower and horse jumps from the Chatsworth International Horse Trials. It is also home to red and fallow deer, sheep, cattle and many wild animals.
Stand Wood provides an impressive backdrop for the house, and contains an interesting diversity of trees and wildlife. There are many paths through Stand Wood and the park for you to discover and explore.
Accessibility
Wheelchair access is limited due to the terrain of the park. Find out more about accessibility at Chatsworth.
Video
Discover Chatsworth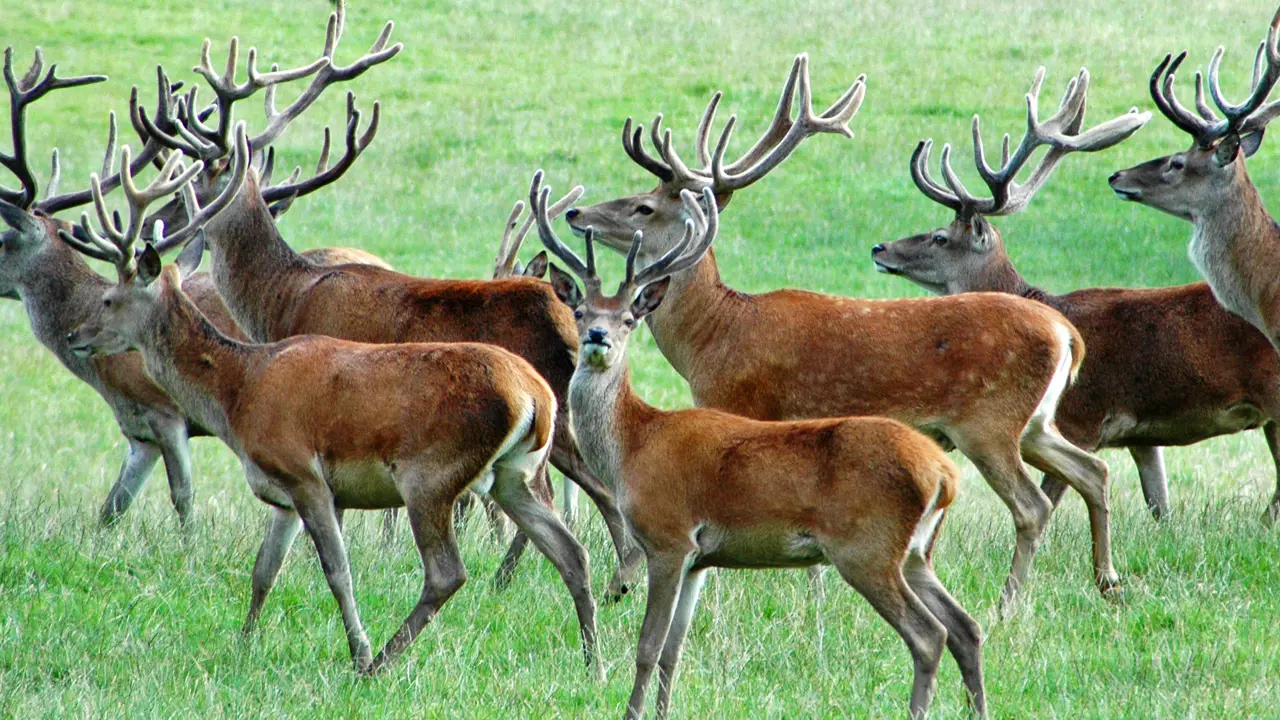 ;
What's on?
Upcoming events on the estate
Wild winter willow crowns - children's workshop
A children's winter workshop – make a crown from willow and fill it with winter foliage, berries and natural materials.
Read More
Rooted in change: landscape and forestry management
Join us for an insightful talk into landscape and forestry management at Chatsworth, from commerciality to wildlife-friendly transformation.
Read More
PLAN YOUR VISIT
View all Chatsworth events