With so many things to do for kids young and old, Chatsworth Farmyard and Adventure Playground makes for a fun day out for all the family.
In the farmyard you'll meet our friendly animals, from pigs and horses to our mischievous goats and guinea pigs. We're also delighted to be home to a number of rare breeds including Suffolk Punch horses, Shire horses, Albion cattle, Gloucestershire Old Spot pigs, Bagot goats and Cream Legbar chickens.
From the farmyard, take the secret tunnel to the children's playground for exciting adventures, where your young ones will enjoy burning off some energy on the swings, zip wire and climbing walls. There's also an Archimedes screw to fetch water from the stream, as well as a huge sand play area.
We can't wait to welcome you
Everything you need to plan your day
About the farmyard
The farmyard at Chatsworth has been a favourite day out for children of all ages since 1973, when it opened with a variety of animals including cows, sheep and lambs, pigs, horses, goats and poultry, as well as a milking parlour for demonstrations. 
Since then we've introduced the adventure playground and more exciting activities for children to get involved in, as well as developing our breeding programme for rare and sometimes critically endangered breeds.
In 2021, we were thrilled to be awarded Rare Breeds Survival Trust accreditation, recognising our important contribution to the conservation of some of the rarest livestock and equine breeds native to the UK, from Suffolk Punch horses and Shire horses to British Landrace pigs and Eriskay ponies.
Video
Muck in at the farmyard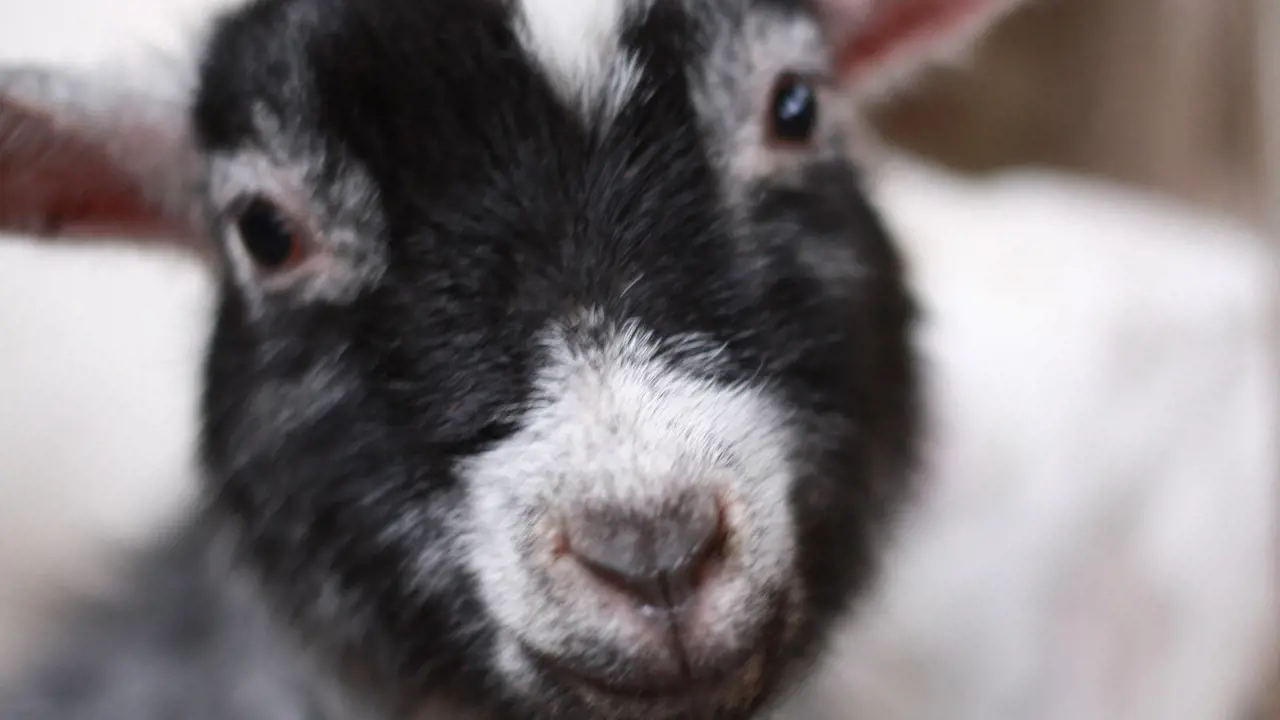 ;
Meet our farmyard friends
View a few of our friendly faces before your visit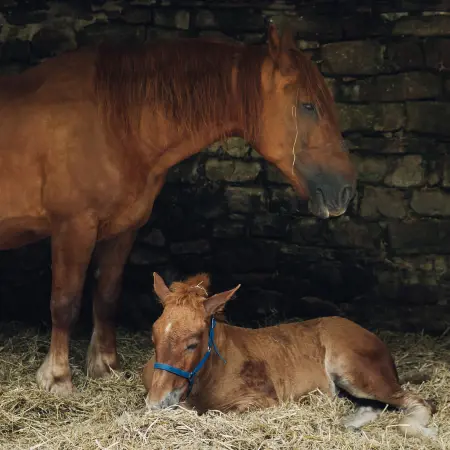 01

Eugenie and Huxley

Hello, I'm Eugenie, a Suffolk Punch mare and a rare breed, and this is my foal Huxley.

My ancestors used to pull carts and work the fields, but the arrival of machines meant I wasn't needed any more and my breed nearly became extinct.

Come and say hello, we're very friendly.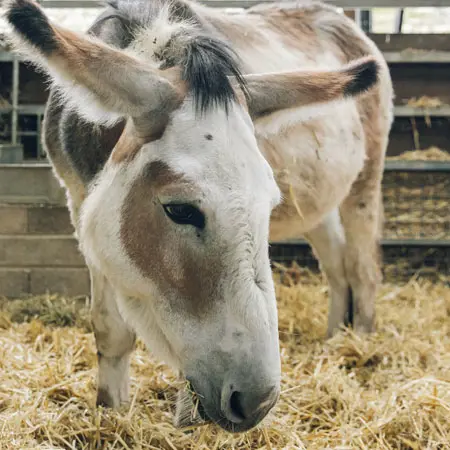 02

Seamus

Let me introduce myself, I'm Seamus, one of the donkeys.

I love it at Chatsworth because I get my nose stroked a lot. 

Sometimes you'll hear me braying loudly when it's time for tea.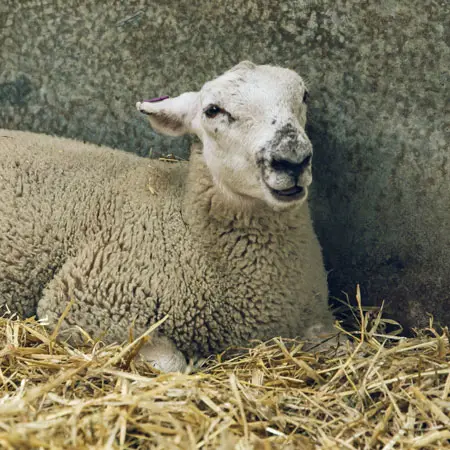 03

Ariel

Hello everyone, I'm April. My nickname is 'smiler', can you see why?

I was born here with my twin brother Arthur. I like my visits to the farmyard because I get to see my other farmyard friends. 

You'll get to meet them too.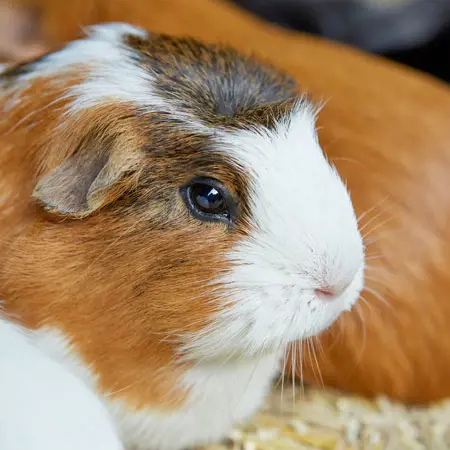 04

Custard

Hello, I'm Custard, a guinea pig who loves sitting on knees.

I like being stroked, I like vegetables, I like being stroked, I like fruit, I like being stroked... You get the idea!

When I'm excited, I make a noise called a wheek.

The rustle of a vegetable bag makes me wheek. Did I mention that I like vegetables?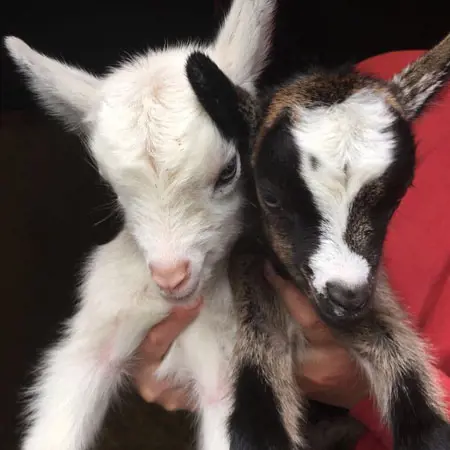 05

Grace and friend

Hello, hello, hello

We're pygmy goats, which is why we're so small. 

Being small means you can have lots of fun. When no one's looking, we squeeze through the bars of our pen and go and explore the barn.

People think we're very sweet when they meet us, we have no idea why?
What's on?
Events in the farmyard
Storytime with Father Christmas
Enjoy a magical family visit to listen to Father Christmas. Includes entry to the farmyard and playground.
Read More
Evening lambing

–
Discover more about sheep and farming on the estate and help the farmyard team care for our lambs. 
Read More
View all Chatsworth events