Dog walks
We've put together three of our favourite walks in the area - perfect for dogs and their owners. Download your copy through the link below.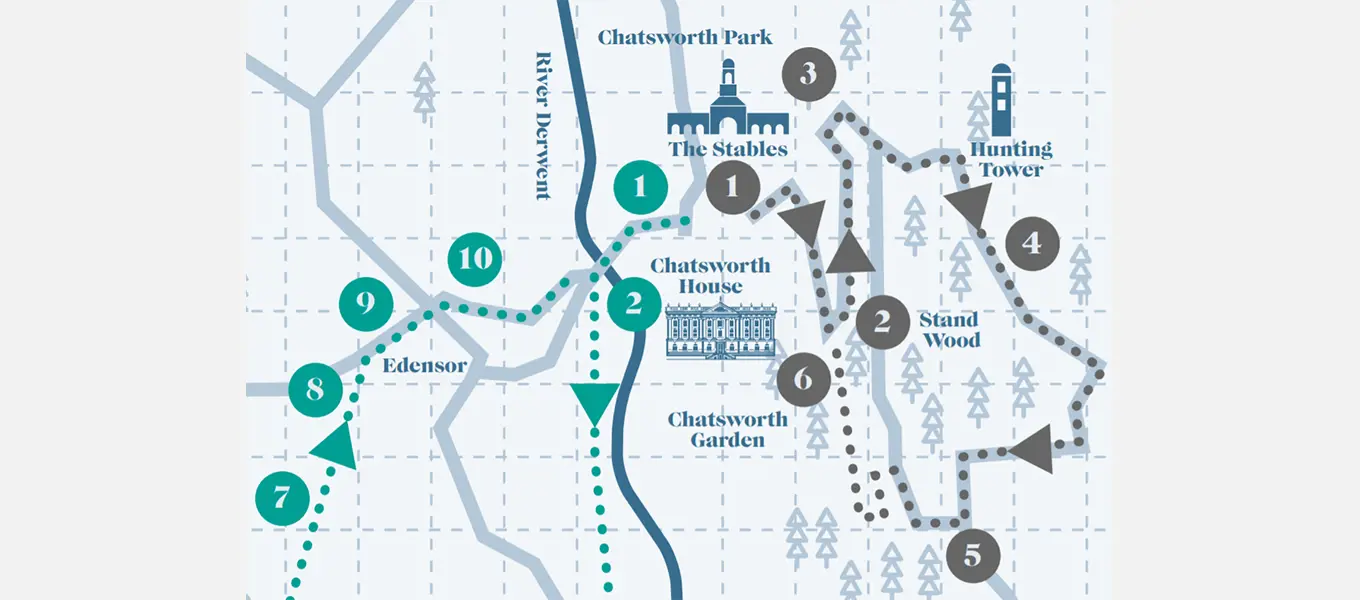 Doggy dos and don'ts
We welcome well-behaved dogs throughout the garden and park, however as there is wildlife and livestock roaming in these areas, please do keep them on lead at all times. Apart from assistance dogs, due to the fragile nature of some of the items on display, dogs are not allowed in the house. This is also the case for the farmyard and playground, as the animals can be disturbed by even the most well behaved dogs.
Please do not leave your dog in the car. There are posts where dogs can be left outside the farmyard, and new posts near the Game Larder adjacent to the car park.
Please pick up after your dog and dispose of bags in any of the general rubbish bins provided. Please let a member of staff know if you are unable to find a bin.
Doggy drinking stations are available near the toilets, adjacent to the gate that leads to the entrance to the house, and also in the Stables courtyard near the Carriage House Café exit. Please ask a member of staff if you have difficulty locating them.
Assistance dogs are welcome in the house, garden, and park and puppies in assistance dog training are welcome in the house as long as they are house trained. Learn more about accessibility at Chatsworth.
We hope you have a 'paw-some' day, and don't forget to share your visit on social using #Chatswoof.
Meet Henry
Henry, the Chatsworth dog, gets up to quite a lot of mischief around the estate. Keep up with all of his antics on Instagram @Chatswoof.