Walk details
£10 per person | 10am
Each tour is led by a Chatsworth guide, offering the perfect way to learn more about the park and villages surrounding Chatsworth. Learn about how this landscape has evolved and some of the stories behind the sites as you take in some of the best views Chatsworth has to offer.
Walks are approximately two hours long and are available on the following days: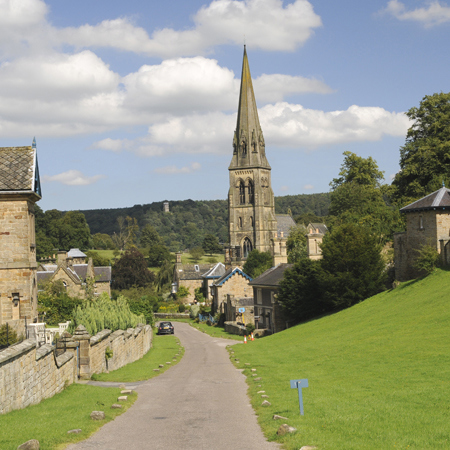 Edensor
6 July, 3 August (SOLD OUT), 7 September (SOLD OUT)
Explore the estate village of Edensor and learn a bit more about its history as well.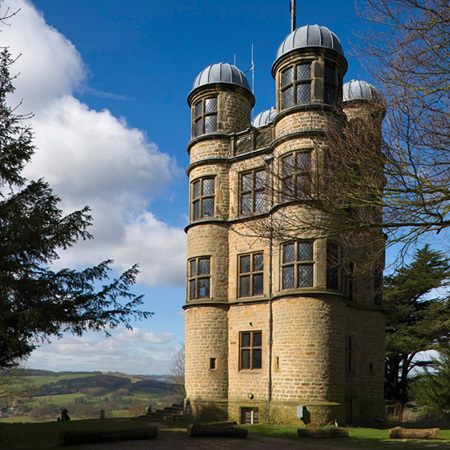 Lakes loop
15 July, 12 August, 16 September
Follow the steep climb up through Stand Wood to the Hunting Tower and loop around the lakes passing by Emperor and Swiss cottages.
Planning your day
All park walks start at the game larder at 10am.
Your walk is led by an experienced Chatsworth Guide.
We welcome well-behaved dogs on leads.
What should I expect?
Terrain is varied with steep climbs, mostly on footpaths, sometimes tarmac roads, across fields and over stiles.
Walks will go ahead in all weather conditions.
What should I pack for the day?
Wear sturdy walking shoes or boots.
Bring waterproof clothing.
Bring plenty of water.
Looking for somewhere to stay?
We have a collection of hotels, inns, cottages and restaurants on and around the Chatsworth Estate that will make your visit that little bit more comfortable and special. Visit the Devonshire Hotels & Restaurants website to find out more and to book online.