All activities are temporarily suspended.
Daily activities
The below activities will begin again in the new year from 21 March 2020.
Please note that all events within or beginning in the house require visitors to have paid admission. All activities are subject to cancellation due to weather or circumstances beyond our control.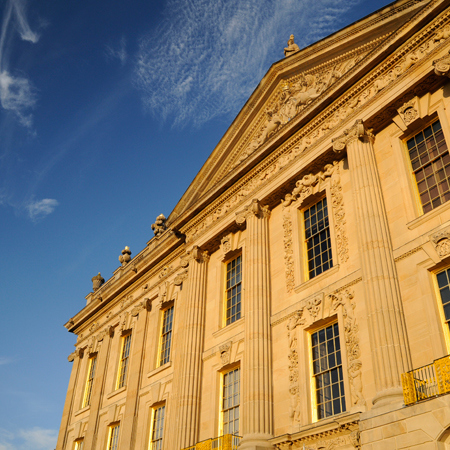 Introductory talk
Free
15 minutes | Every hour from 11am-3pm | March - October
Extra tours during peak opening
An introductory talk on the history of the house that starts by the weeping ash tree outside the house entrance.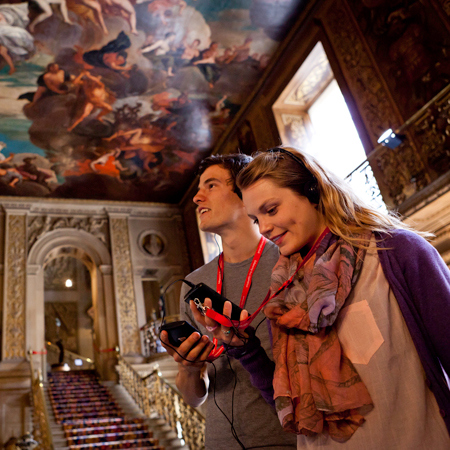 Multimedia guide
£2
March - October | English, French, German, Spanish, Simplified Chinese, BSL
Learn facts, figures and hidden stories with our award-winning multimedia guide. Pick up your multimedia guide at the tills in the north entrance hall.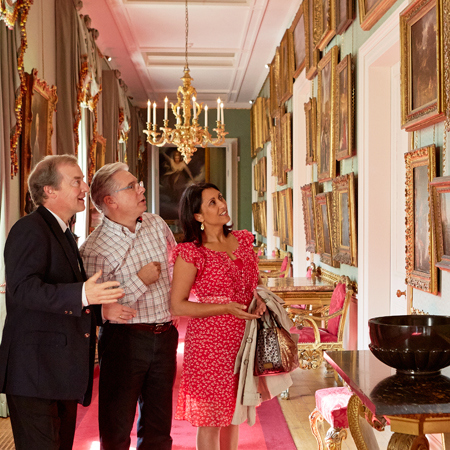 Taster tour of the house
£4 per adult, £2 per child
45 minutes | 11.30am, 1.30pm | March - October
A tour with our expert guides of the house, the history and the 2020 exhibition Life Stories that begins at the house entrance. This tour covers additional information not in the multimedia guide. Afterwards, you can re-enter the house to see things at your own pace.
Tours are limited; first-come, first-served.