Please note that all events within or beginning in the house require visitors to have paid admission. All activities are subject to cancellation due to weather or circumstances beyond our control.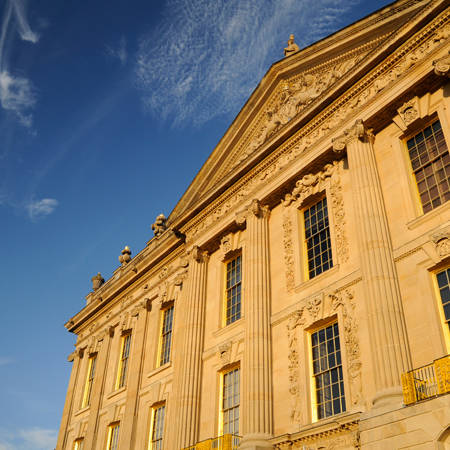 Introductory talk
Free
15 minutes | Every hour from 11.05am - 2.05pm | March - October
An introductory talk on the history of the house that starts by the weeping ash tree outside the house entrance.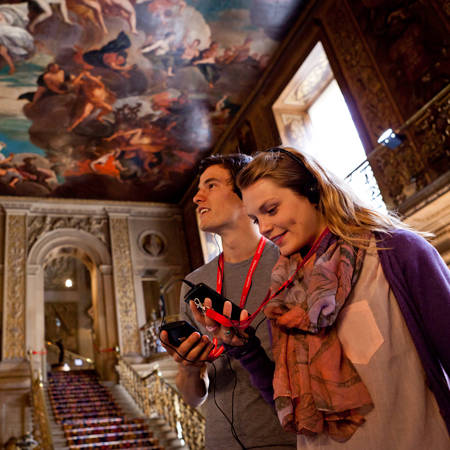 Audio guide
£3 per person
Available March - October
Hear facts, figures and hidden stories first hand with new clips and interviews as part of the exhibition Chatsworth Renewed. Pick up your audio guide at the tills in the north entrance hall.
Audio guides are available in English, French, Spanish, German and Mandarin.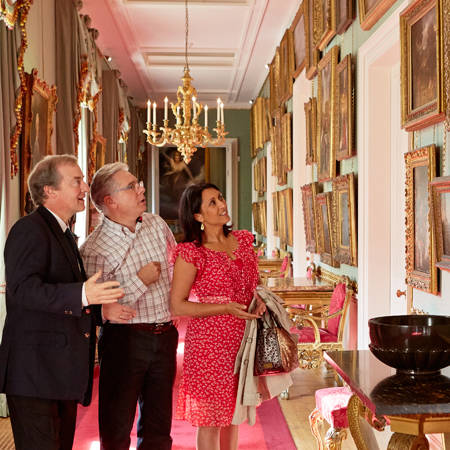 Taster tour of the house
£4 per adult, £2 per child
45 minutes | Every hour from 11.30am - 1.30pm | March - October
An introduction to the house, the history and the 2018 headline exhibition Chatsworth Renewed that starts at the house entrance. Afterwards, you can re-enter the house to see things at your own pace.
Taster tours have limited availability and are allocated on a first-come, first-served basis.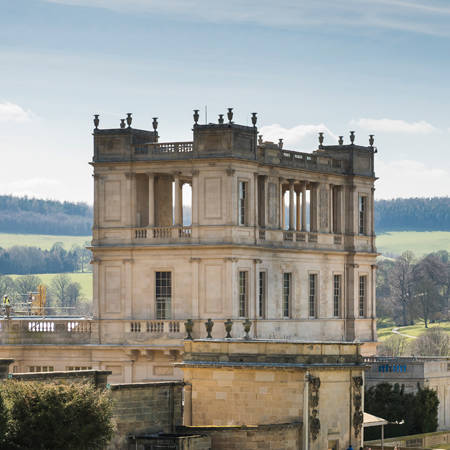 Belvedere tours
Free
Every day until 28 October | Every half hour from 12pm to 3pm
Get a bird's eye view of our garden and park with this special tour of the Belvedere, a part of the house that is normally closed off to visitors. 
Please be aware that access to the Belvedere includes a winding staircase.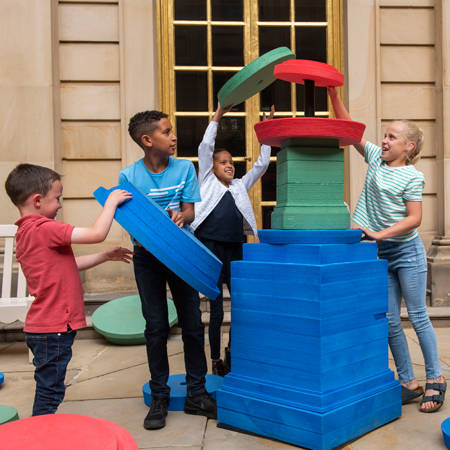 Chatsworth Renewed exhibition activities
Free
Every day until 21 October
Pick up your family-fun trail at the North Entrance Hall highlighting people involved in building, conserving and looking after Chatsworth. Then get hands-on in the Inner Court creating your own monumental urn, explore old drawings and artefacts and so much more. Join in and share your visit #ChatsworthRenewed!
Spot Baalington Lamb
Free
Every day until 9 November
One for our youngest and oldest visitors alike - Baalington Lamb is hidden throughout the house; can you find him? Every time you find Baalington Lamb, he'll have a task or fun fact for you.