All in the family
The Brocklehurst family have been farming for well over 150 years on a mixed beef and arable farm, growing crops of wheat, barley and oil seed rape. They farm about 700 acres in and around the village of Ashford in the Water.
Brock & Morten was set up in January 2013 by Ben Furness and Kate Brocklehurst who grew up in Derbyshire on their family farms. Between them they have a vast knowledge of the food and farming industry. They are both enthusiastic about supporting British farming and creating a product that has low food miles and is traceable from field to fork.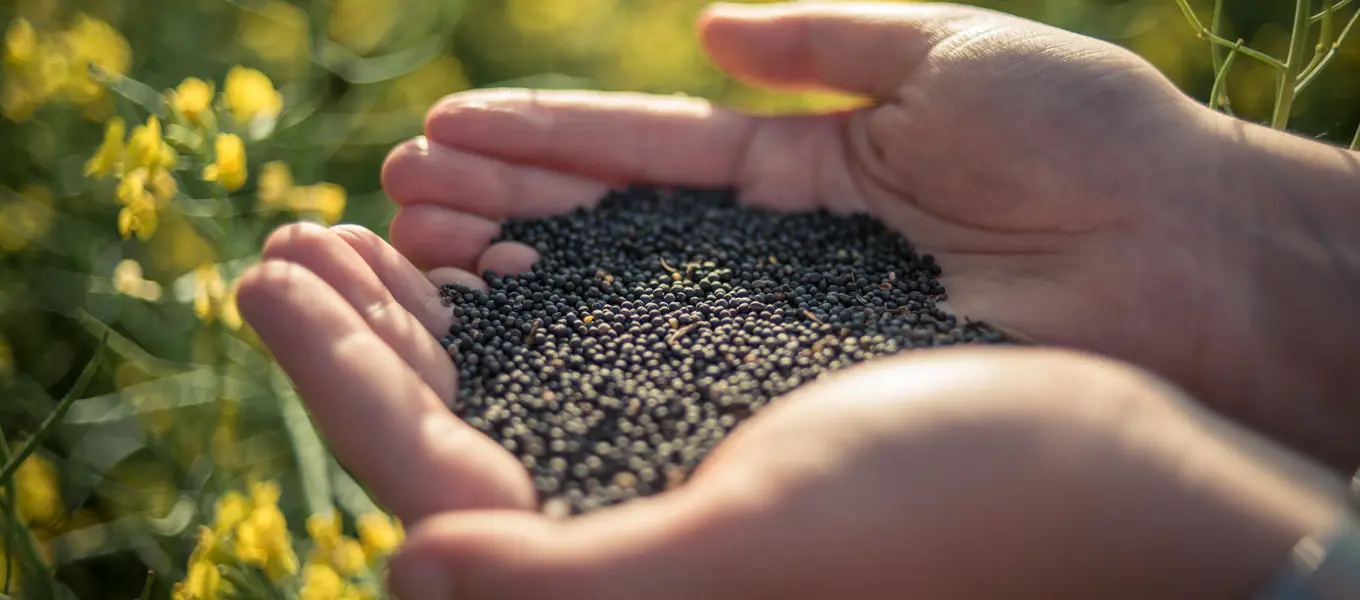 Growing and processing
Kate's father and brother grow the oil seed rape as a break crop each year. The highest quality seed is planted in the autumn, early enough to germinate before the very cold winters. During the following May/June the rape comes into flower with the bright yellow fields which can be seen for miles around.
After the flower has died off and the seed pod has hardened it is then time for combining. The combine separates the tiny black seeds which are then dried and stored ready for pressing. After the pressing process, the by-product or husk is fed back to the cattle so there is absolutely no wastage.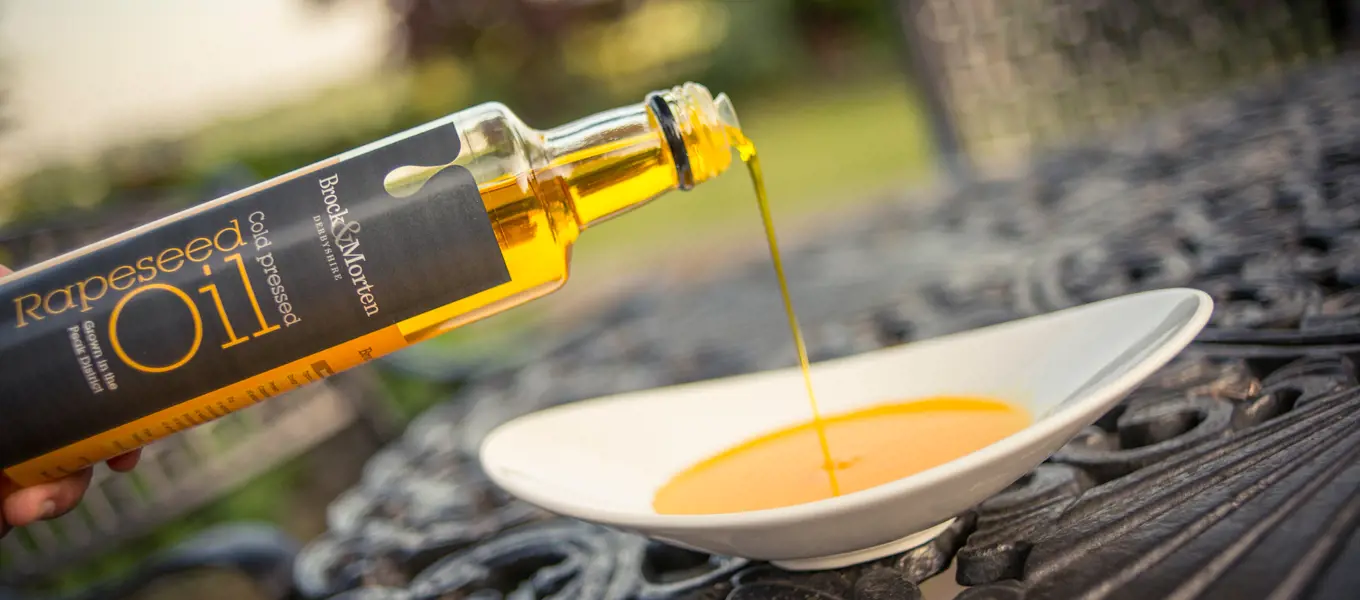 A delicious and healthy oil
Brock & Morten pride themselves in producing the finest cold pressed rapeseed oil. Kate and Ben carefully select only the best quality home grown seed for pressing. Since starting in 2013, six delicious flavours have been added to the range using premium ingredients. The oils are big on flavour and offer versatility in the kitchen without compromising on nutrition. This multi award winning oil is low in saturated fat and packed full of Omega 3, 6, 9 and Vitamin E. Each small batch is made using traditional methods without the use of additives but with a great amount of passion and care.
The range includes natural, garlic, lemon, chilli, basil, oak smoked and truffle. Essential oils, which are big on flavour and really versatile, are used to flavour the natural oil. The intense and earthy aroma of their black truffle oil enhances endless dishes and is particularly good when drizzled on pasta dishes, pizzas and risottos.