Cover story
Talk | Friday 20 September | 3pm | 1 hour 
Artist Hattie Stewart, in conversation with Chatsworth Art Festival director Beki Bateson, discusses her artistic evolution.
Known for her unique style, Hattie's drawings are recognisable for their precise, cartoonish and psychedelic forms – often laid over photographs and existing graphics, or featured as print designs for clothing. Hailing from Essex, Hattie began working commercially for fashion brands whilst a student in Illustration BA at Kingston. Graduating in 2010, she has since amassed an enviable client list and had her work exhibited across the world. But it wasn't all plain sailing. While she balanced commissions with coursework, Hattie came up against opinions and directions from her tutors that didn't suit her way of working. After leaving college, Hattie was able to continue freelancing alongside part time work at a bar. It was here that her style came into its own, as she doodled onto printed images – forming the basis of a now ongoing series of playful interventions onto photographic images and magazine covers.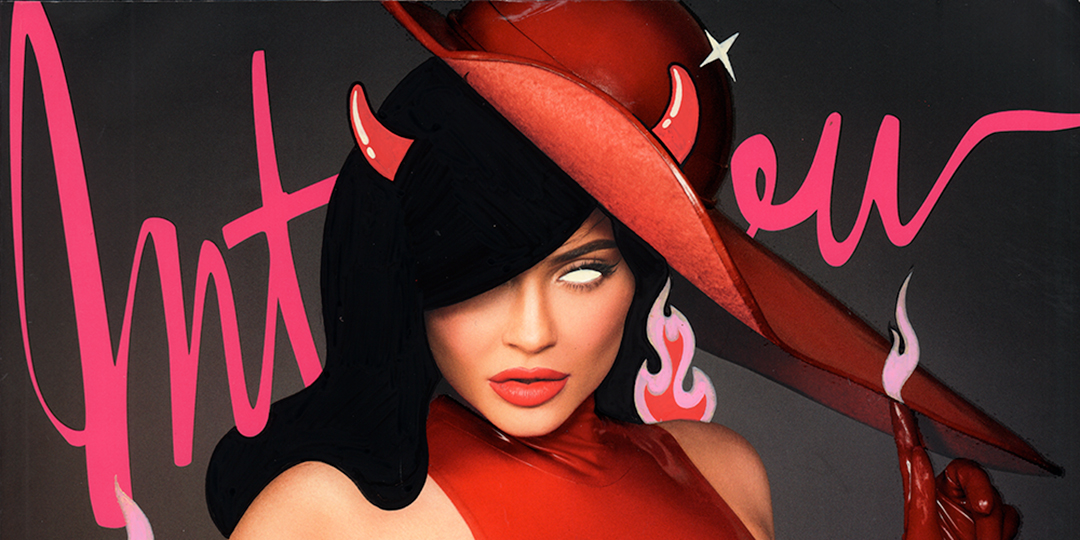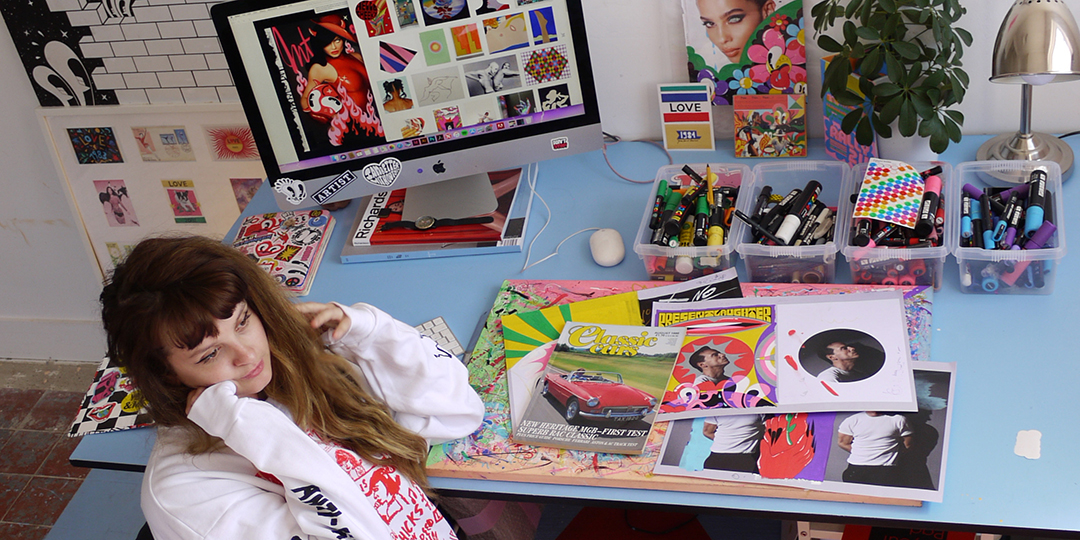 More about Hattie Stewart
Hattie Stewart is an Artist and Illustrator and self-professed 'professional doodler'. Best known for 'doodlebombing' – her remastering of influential magazines from Vogue to Playboy, her tongue-in-cheek artwork moves fluidly between many creative fields including Fashion, Music and Contemporary Art. Hattie's unique and playful illustration has seen her collaborate with designers such as House of Holland, Marc by Marc Jacobs and Adidas, on campaigns with MAC Cosmetics and Apple and with exhibitions in L.A., Miami, New York, Berlin and London. Hattie is also a frequent contributor to Rookie and Nylon magazines. She has previously collaborated with American rapper Azealia Banks on a set of doodle bombed portraits and more recently with Roman Coppola and Old Navy which saw her work animated and brought to life. In 2014, Hattie entered the world of film title design, providing animated title cards and illustrations for Charlie Lyne's essay film and in 2016 32 of her pure illustration pieces were collected in her first book 'Living With Hattie Stewart'.