Resident relationships
Talk | Saturday 21 September | 4.15pm | 1 hour
Rachel will delve into the experience of being artist in residence at Chatsworth, in partnership with Gucci, and the fascinating process of making her life-size ceramic sculpture Britannia, depicting the Roman personification of the British Isles. From the original inspiration of 18th century Derby porcelain to working at one of the oldest porcelain factories in Europe, she will share stories from the studio and the garden that inspired her latest work and mirror something of the Duke and Duchess of Devonshire's own collection of works.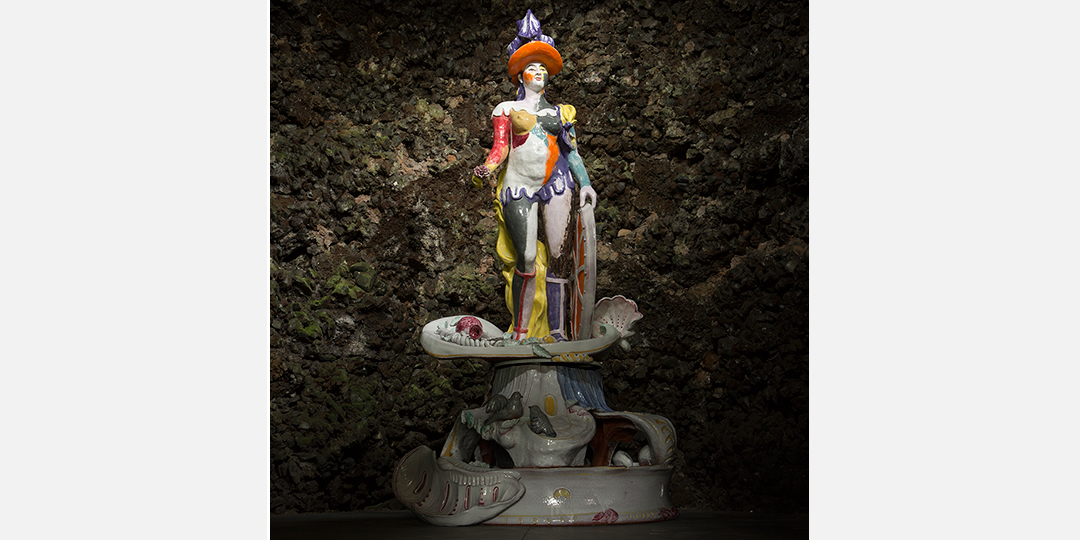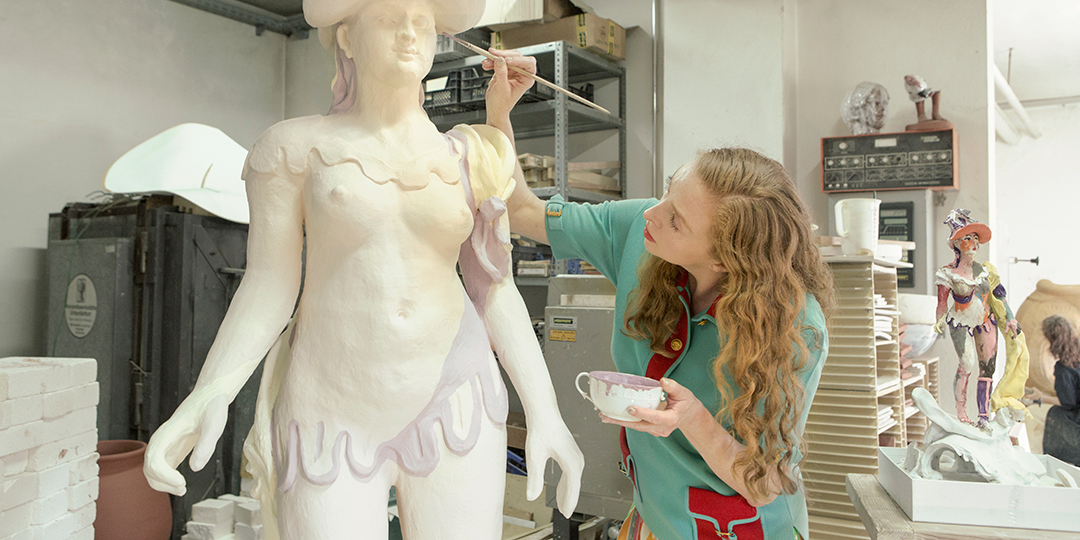 More about Rachel Feinstein
Rachel Feinstein was born in Fort Defiance, Arizona, and raised in Miami, Florida. She studied at the Skowhegan School of Painting and Sculpture, Maine, and received her B.A. from Columbia University, New York. Her multi–part installations, which contain autonomous sculptures and paintings, reveal her flair for synthesising a myriad of cultural inspirations — religion, myth, beauty, mortality, decadence — into vignettes of the marvellous. Feinstein's work has been shown by numerous museums around the world and she was one of the artists selected by Gucci for the exhibition No Longer/Not Yet, which it staged at the Minsheng Art Museum in Shanghai. Her recent solo exhibitions include Tropical Rodeo, Le Consortium, Dijon, France (2006); The Snow Queen, Lever House, New York (2011); and Folly, Madison Square Park, New York, (2014). In November 2019, the Jewish Museum in New York will present Feinstein's first retrospective exhibition. Feinstein lives and works in New York. 
Image credits: Britannia, 2019, glazed majolica with steel supports, photo by Samuel Keyte, courtesy the artist and Gucci; The artist pictured at the Nymphenburg factory