The Cutting Garden
Talk | Sunday 22 September | 12pm | 1 hour
Sarah will delve into her years of experience in teaching gardening, flower arranging and cookery at her farm in East Sussex, while taking the audience through her bestselling gardening book, The Cutting Garden. Her talk is all about how to prepare, plant, maintain and harvest buckets of flowers from your garden - from March to November - including her best sowing and growing techniques.
The cutting garden: A tour with Becky Crowley
Tour | Sunday 22 September | 11.15am and 1.20pm | 30 minutes
Explore the Chatsworth Cutting Garden, part of the beautiful and productive Kitchen Garden, with Chatsworth gardener and floral expert, Becky, as your guide. She will lead you through her favourite flowers and offer you a look into the development of the garden.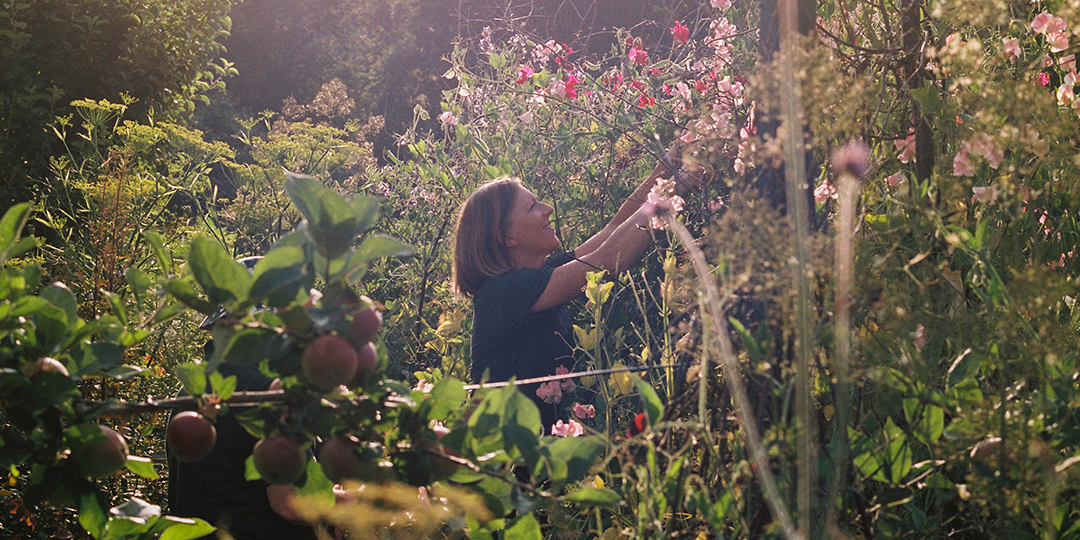 More about Sarah Raven
Sarah Raven is a woman of many talents: she was a doctor at the Royal Sussex County Hospital in Brighton and is now a broadcaster, teacher and writer. Since the publication of her first book, The Cutting Garden, she has led the way over the last two decades in introducing a new kind of productive gardening which fuses intense colour, elegance and do-ability; bridging all kinds of gardening from dark rich dahlia glories to subtler smoky modern colours of poppies, roses, sweet peas, and all kinds of vegetable deliciousness. She runs her own gardening and cookery school at Perch Hill in East Sussex, and is the author of many books; she is currently working on a book about colour. Learn more about Sarah Raven.
More about Becky Crowley
Passionate and knowledgeable, Becky Crowley looks after the cut flower garden at Chatsworth. This has positioned her with an international following as one of the top gardeners to follow on Instagram, inspiring thousands with her insights and experience of cut flowers.
After training at art school, Becky has been leading the cut flower operation at Chatsworth for five years; her dream job - growing and surrounding herself with the beauty of tulips, peonies, delphiniums and lupins. Her work at Chatsworth has seen her collaborate with other growers and most recently she appeared on BBC2's Gardener's World. 
Banner image: Sarah Raven © Jonathan Buckley
Image: Becky Crowley in the cutting garden credit Naomi Wood