Don't forget to check out our daily activities, talks and tours in addition to the special spring half-term fun below. Activities are from 25 May - 2 June unless otherwise noted.
In the garden
Water spectacular
We're celebrating the waterworks in the garden this spring half-term. Join one of our free walking tours  and hear more about water features including the Cascade, Willow Tree Fountain, Ring Pond and Emperor Fountain, which will be played at its full height. Tours will begin at the bottom of the Cascade every hour from 11.30am to 3.30pm.
Please be aware that the water features are gravity fed and reliant on the water levels in the lakes above Chatsworth. The active times may change due to rainfall. Please also be aware that the Willow Tree Fountain is currently under necessary maintenance and will not play.
Get Drawing
27-30 May
Explore the garden in a new way this half-term - through drawing! Join us in the Old Potting Shed between 11am and 1.30pm for our first ever Get Drawing event as part of The Big Draw, including live drawing demonstrations, art advice and sketchpads and pencils to help you create your way through the landscape.
Face painting
Stop by the Maze between 11am and 4pm for some fun face painting, great for our younger visitors and those young at heart.
Garden games
Take part in a few of our garden games at the Maze - croquet anyone?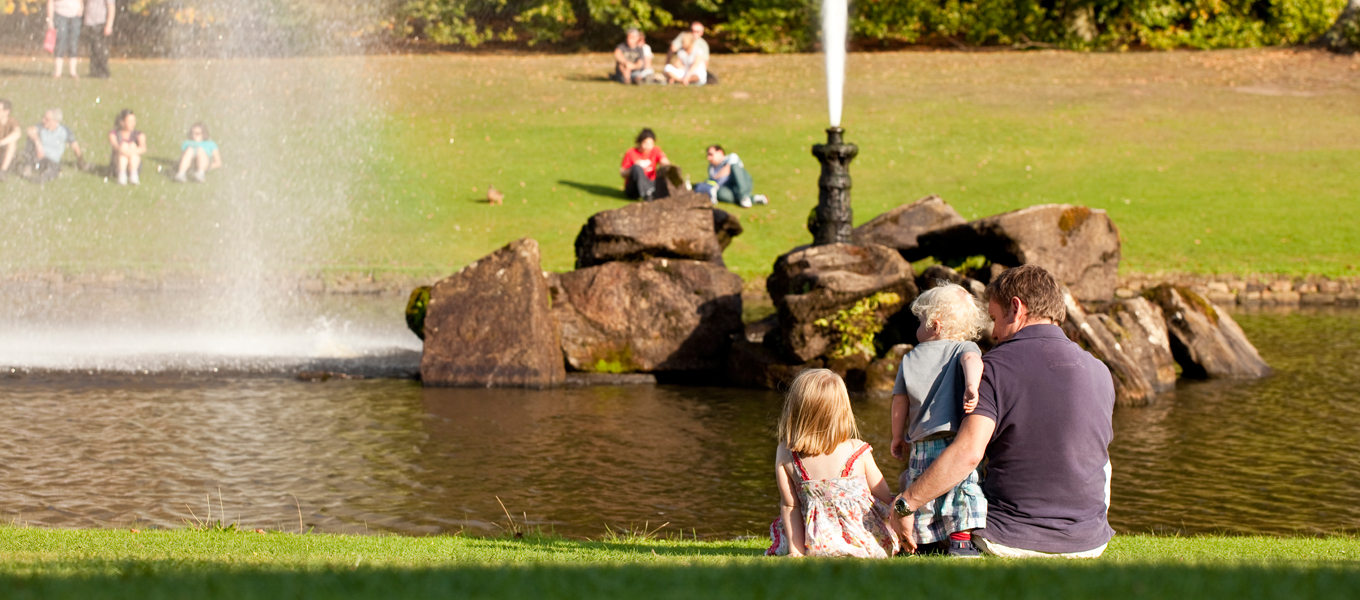 In the farmyard
It's heritage crafts week in the farmyard this spring half-term. Learn more and have a go at a few rural crafts, they're fun for all the family.
Dry stone walling
25-27 May
Build a mini dry stone wall, hear the history and learn more about the fossils and other objects hidden within dry stone walls from a master stone waller.
River creatures
28 May
Get up close and personal with many interesting creatures found in the River Derwent. What's your favourite?
Wool spinning
28-30 May
Learn about the process of turning fleece to wool from an experienced hand spinner and weaver.
Shire horses
28-29 May
Learn about the traditional way Shire horses were dressed for shows in brasses and ribbons. 
Fly tying
29 May
Fishing flies are made to imitate the natural food some fish feed on. Create your own fishing flies plus make insect models from craft materials.
Well dressing
30-31 May
Well dressing is the tradition of decorating wells and other water sources with flower petals and other natural materials. Help us decorate and have the opportunity to take home a small well dressing.
Farriery
31 May
A demonstration of the ancient craft of shoeing horses.
Looking for somewhere to stay?
We have a collection of hotels, inns, cottages and restaurants on and around the Chatsworth Estate that will make your visit that little bit more comfortable and special. Visit our chatsworthstays.co.uk website to find out more and to book online.