Collections Volunteer, Randeep Atwal, writes about the impression she has formed so far of the future 8th Duke of Devonshire, whilst cataloguing the letters he wrote in his childhood and young adulthood.
Whilst cataloguing the correspondence of Spencer Compton Cavendish, 8th Duke of Devonshire I have been struck by his continual awareness in his youth and young adulthood of the political events of the day. You can see in his letters written in his school years that he mentions several speeches made in parliament and makes an international reference to Napoleon III's coup d'état in 1851 that brought the French politician to power.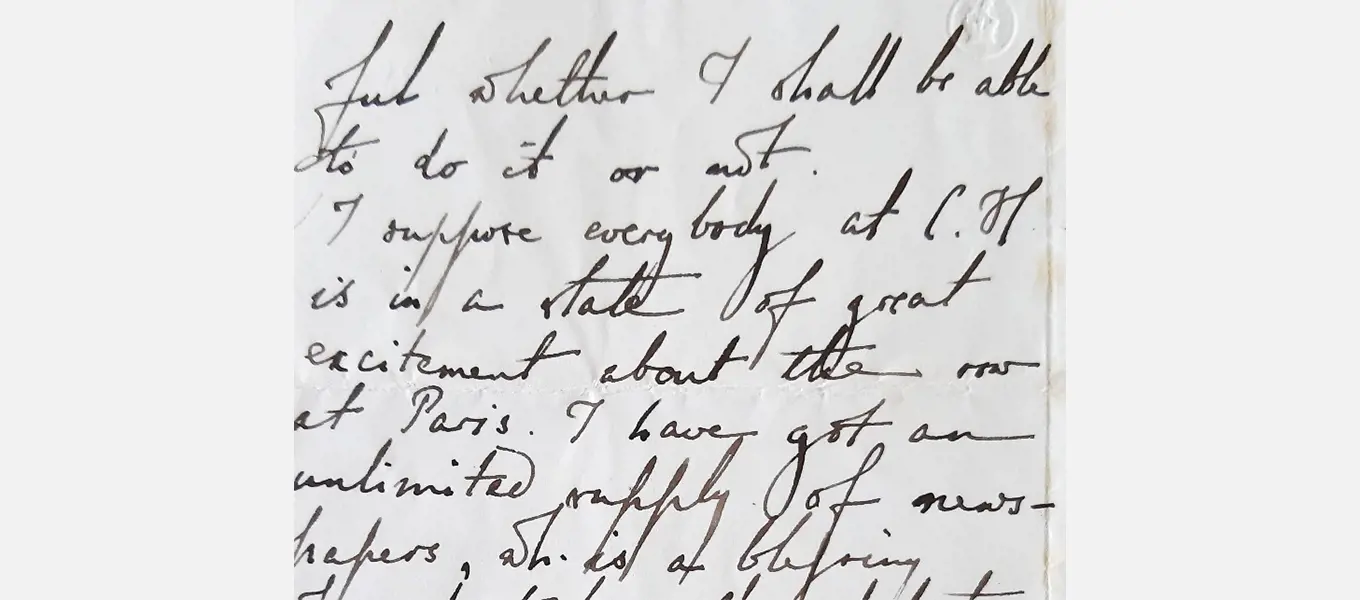 (CS8/38) SCC writes home and mentions Napoleon's coup d'état
During his time at university, there is an interesting moment where he attends a debate at the Cambridge Union where someone was seeking to argue that the aristocracy are a disgrace to the country. The 8th Duke writes that the Union is in "disrepute", and he knows "nobody who belongs to it". However, despite his antipathy he still intends to attend. Whilst SCC doesn't refer to that debate again, he attends others and appears unconvinced by either argument whilst noting some good speeches are made.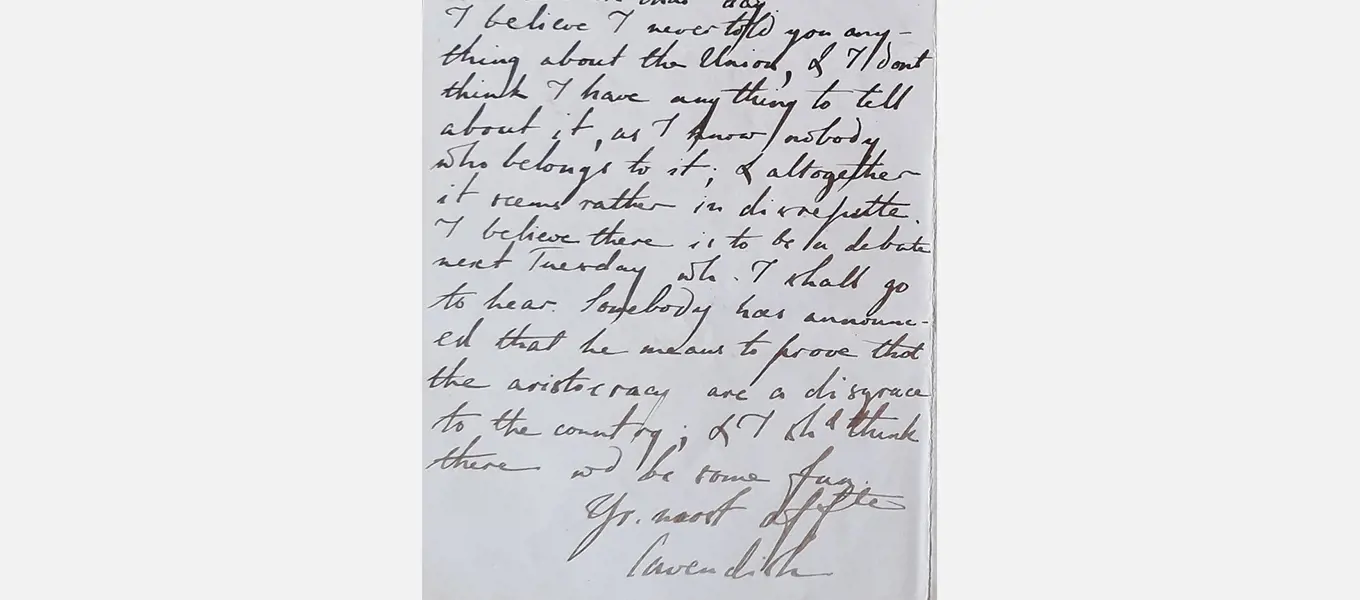 (CS8/37) SCC writes home about a debate at the Union
These glimpses into a political outlook develop into engagement with the grandest political stages of the day. He attends a ball in Paris where he met Napoleon III and there is a series of letters describing his journey and the events of Tsar Alexander II's coronation. The 8th Duke's analysis of his fellow British dignitaries is intriguing as he analyses not only individual characters but also the group dynamics where he gives strong but also thoughtful opinions. He writes that one member of the group, Ward is "ridiculous" and Lady Emily "cannot keep her husband in order."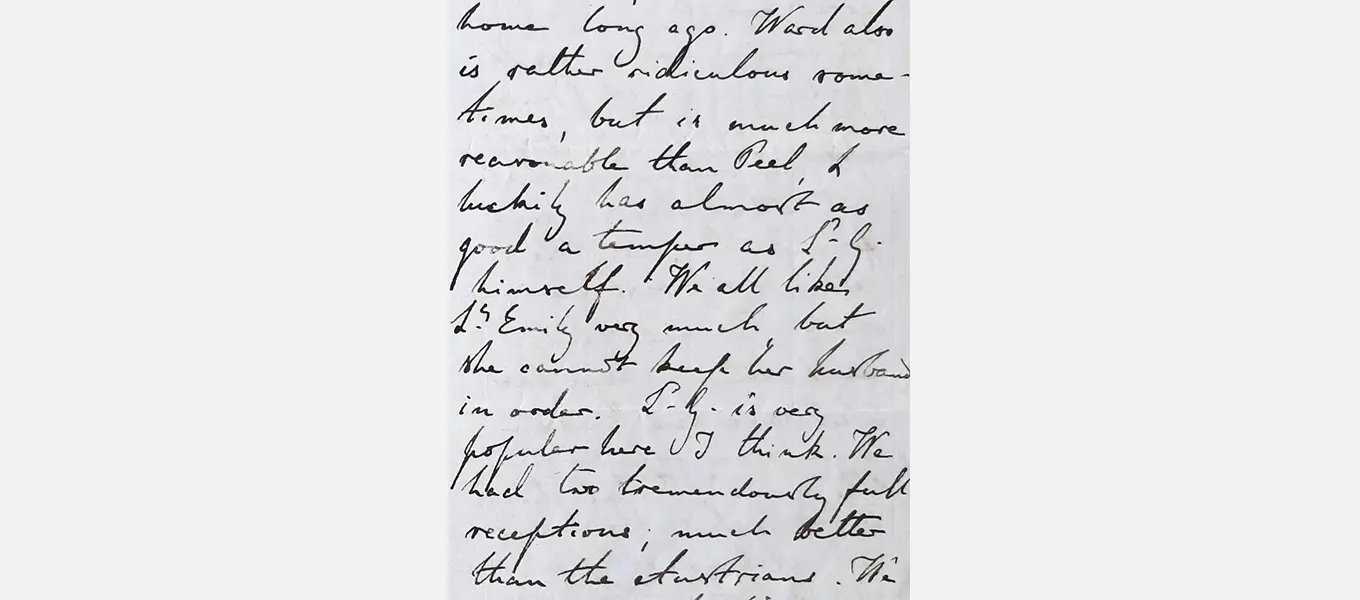 (CS8/109)- SCC writes to his father about his fellow travellers on his trip to Russia
His political career could be described as inevitable and he continued in his father's footsteps as a Member of Parliament. The collection contains some later letters sent from then Prime Minister, Lord Palmerston to the 7th Duke regarding his son's career where Palmerston asks to set up a meeting to discuss the subject further. His father's involvement in his career would indicate a continuation of the Devonshire political legacy.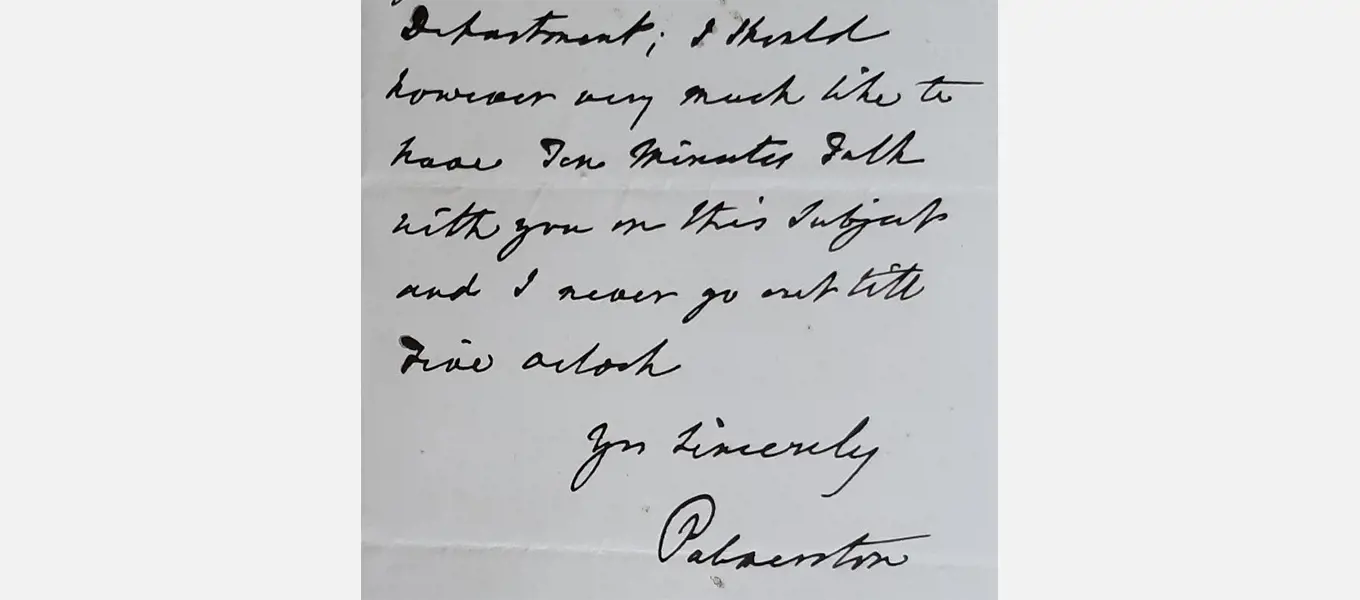 (CS8/153) Lord Palmerston suggest a meeting with William Cavendish, 7th Duke of Devonshire to discuss SCC's career
I have the impression that his approach in life is very measured which can also be seen in the 8th Duke's personal relationships. He shares a loving relationship with his sister with whom he communicates often. He also has a respectful relationship with his relative, William Cavendish, 6th Duke of Devonshire. He writes several letters to him depicting his travels abroad and thanking him regularly for his hospitality. Although in his letters, glimpses into his personal life cease as he gets older, I am looking forward to seeing how his political career and outlook develop.
(CS8/68) SCC writes a letter of thanks to William Cavendish, 6th Duke of Devonshire