Collections Assistant Ian Gregory reports on a discovery made whilst digitising some 18th-century correspondence in the archives at Chatsworth:
From time to time something in a letter from Chatsworth's archives catches my attention. In this case the name Dr Swift, Dean of St Patrick's, appears at the start of a letter to William Cavendish, 3rd Duke of Devonshire (1698-1755). The Swift in question is Jonathan Swift (1667-1745), author of Gulliver's Travels. He held the post of Dean at St Patrick's Cathedral, Dublin, from 1713 until his death.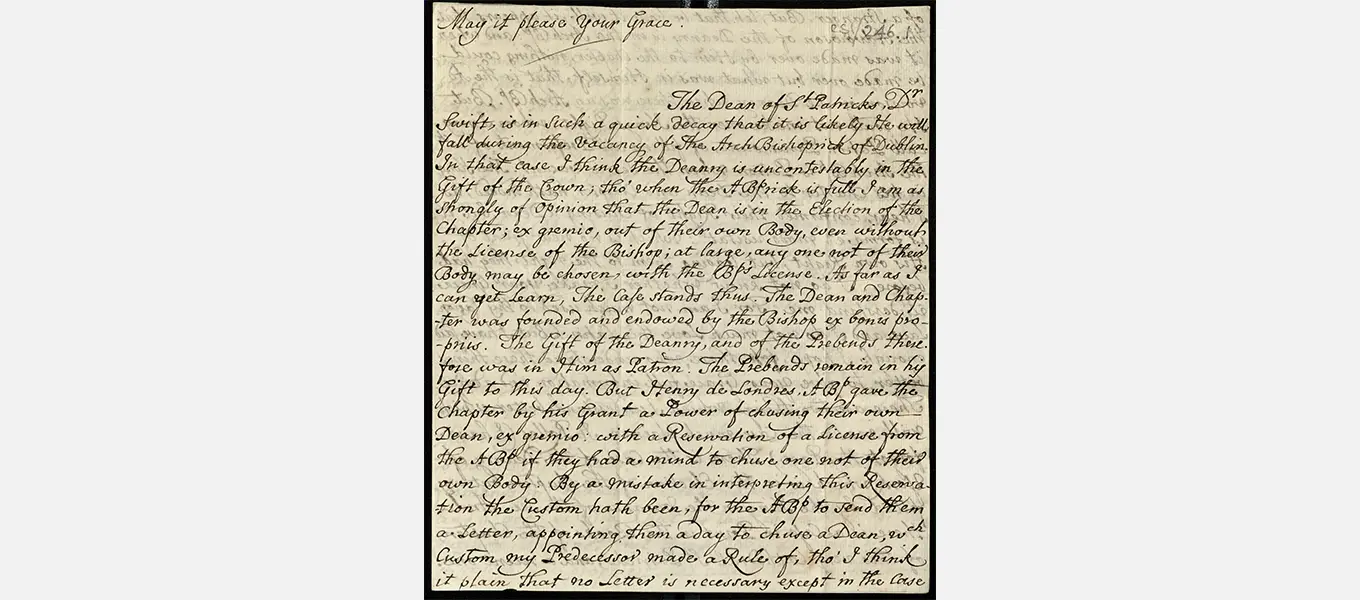 Letter from John Hoadly to the 3rd Duke of Devonshire, 6 November 1742
Much of this particular letter is concerned with church politics, but it opens by saying that Dr Swift is in 'such a quick decay that it is likely he will fall during the vacancy of the Archbishopric of Dublin'. Towards the end of his life, Swift suffered from health problems and experienced a series of strokes; his memory and speech were impaired. Presumably this is the decay referred to in our letter.
The letter is dated 6 November 1742. It was written by John Hoadly, who was the Protestant Archbishop of Armagh and Primate of Ireland. The 3rd Duke of Devonshire was Lord Lieutenant of Ireland at the time and the letters from Hoadly relate to various vacancies of deaneries and bishoprics in Ireland. In this case he discusses the potential vacancy of Dean of St Patrick's in light of Swift's grave illness.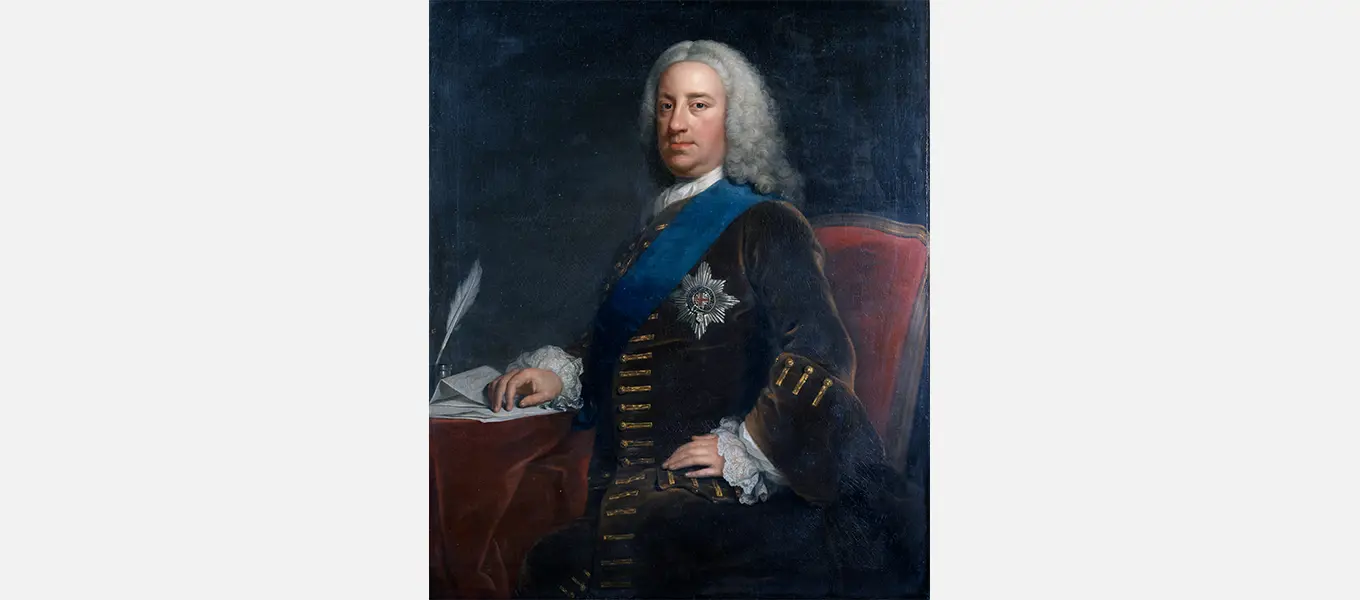 Portrait of the 3rd Duke of Devonshire by George Knapton, mid-18th century
Jonathan Swift is considered one of the greatest writers of the 18th century. His best known work is Gulliver's Travels, published in 1726. It was popular from the start, but also controversial for it satirised politicians and beliefs of the time. Other works by Swift were also satirical and controversial. The Whig party, of which the 3rd Duke of Devonshire was a member, was amongst those who were targeted for criticism.
We have no letters written by Swift himself in the archives at Chatsworth, but it is clear from John Hoadly's letter that the affairs of this famous Anglo-Irish writer would have been known to the 3rd Duke of Devonshire.