Collections and Archives assistant Ian Gregory is currently transcribing an index to the 6th Duke's building accounts, and reflects on his work so far:
The house we see today at Chatsworth is the product of different people from various epochs. Its core is Elizabethan but much of the exterior was built a century later. Indoors, the offices where I work used to be staff bedrooms. Other rooms changed their purposes as time went by.
One man, more than any other, moulded the Chatsworth we see today. He built a large North Wing and enclosed colonnades to make galleries and corridors. He was the 6th Duke of Devonshire, and one of my duties is to transcribe records of his building projects here.
The 6th Duke employed an architect named Jeffry Wyatt (later Sir Jeffry Wyatville). The two men began discussing plans in 1818, and work on Chatsworth continued for the next twenty years. The Duke visited to entertain on a grander scale than ever before and to accommodate a larger art collection than even his predecessors'; also to modernise a house which is parents had neglected while spending much of their time in London.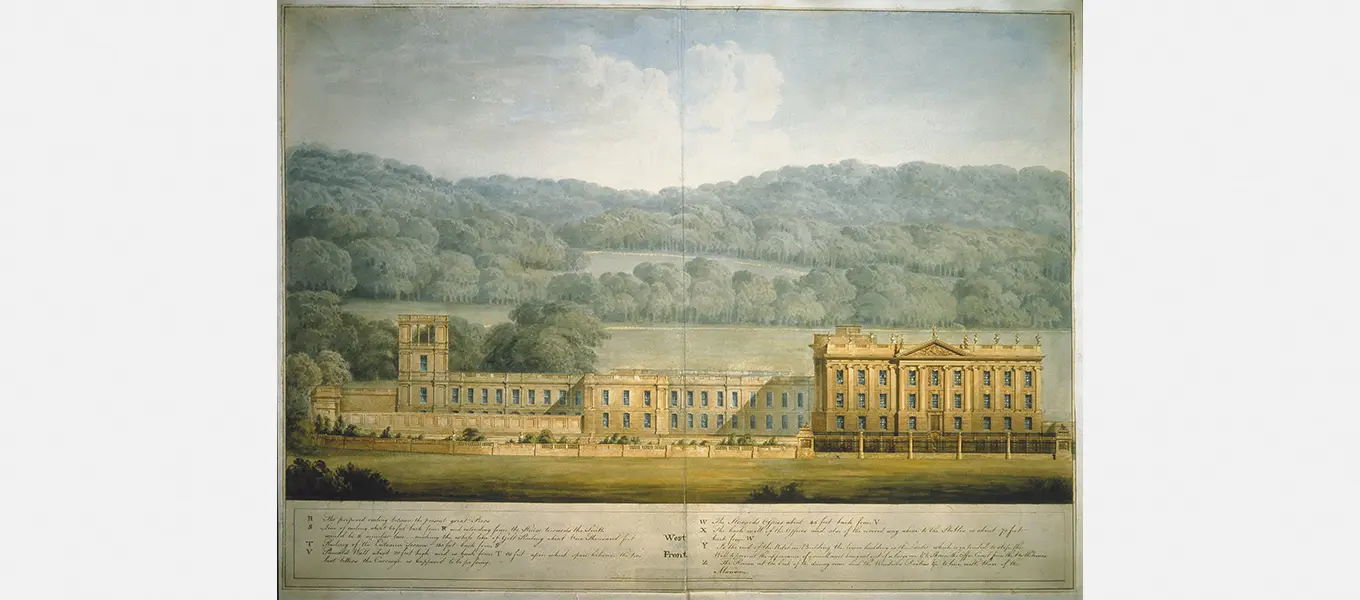 The accounts I transcribe cover large numbers of rooms and various activities: the preparing of stone, the laying of pipes, building of chimneys and flues, erecting walls, payments to outside contractors, and landscaping the exterior. More ominously, there are records of injured workers being treated. At least one man died on the job. Chatsworth was not unusual in this respect; standards of health and safety were not high anywhere in the country.
I work from a large number of index cards which can be hard to decipher. Not only does the handwriting take some getting used to but some terminology is unfamiliar. 'Dwarf walls' is a term I have never come across before. It conjures up an image of little men with white beards laying bricks. Another term, 'scribing', reminds me of Ancient Egyptians writing on papyrus.
For all the changes he ordered, the 6th Duke had fond memories of an earlier Chatsworth, particularly of servants like Hannah Gregory, the Housekeeper, whose rooms he left untouched. Nostalgia is one reason why people visit Chatsworth today, though we have much modern art as well as Old Masters.
If you come to Chatsworth now, look at the North Wing with its impressive tower. You may never know their names but this you may remember: long ago, in a different world, men took heavy stone here and worked it with great skill.