Collections and Archives Assistant Ian Gregory is working on a project to scan the 8th Duke of Devonshire's correspondence, and prompted by a significant letter from 1885 he recently encountered, he reflects on the General Election held in that year and its consequences.
In 1885 there was a general election which made a big impact on Spencer Compton Cavendish, then Marquess of Hartington and later the 8th Duke of Devonshire. The Liberal Party, of which Lord Hartington was a prominent member, won the most seats but fell just short of a majority. William Ewart Gladstone, who was then leader of the Liberals, contemplated an alliance with the Irish Parliamentary Party and its leader Charles Stewart Parnell. Gladstone proposed a separate Parliament for Ireland. This would have been a big concession to Parnell, and the idea upset many English Liberals.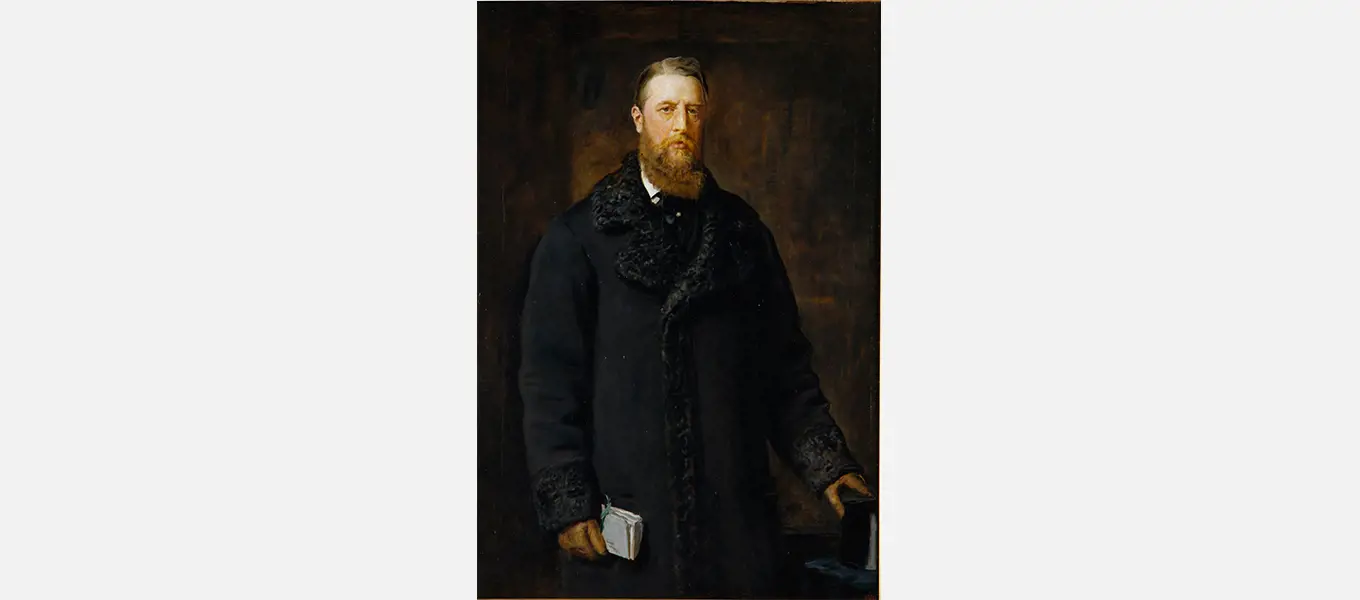 Portrait of Spencer Compton Cavendish, Marquess of Hartington, later 8th Duke of Devonshire (1833-1908) by Sir John Everett Millais.
Lord Hartington opposed the idea of appeasing Parnell. Hartington's brother Lord Frederick Cavendish had been murdered in Dublin in 1882 by Irish nationalists. There is a copy of a letter in the 8th Duke's archive written by Lord Hartington to Gladstone, in which the former accuses Parnell of having secret links to violent Irish nationalists. Hartington claims that Parnell and his suspected allies 'have a common objective which is the overthrow of English power in Ireland and the establishment of an independent Irish republic'. This would have gone much further than Gladstone's idea, which was rather like present day devolution in Scotland and Wales. Hartington goes on to write of 'the mischief and bloodshed which the Irish nationalists are prepared and able to cause in Ireland and in England'. He doubts If Parnell would be able to control more radical nationalists.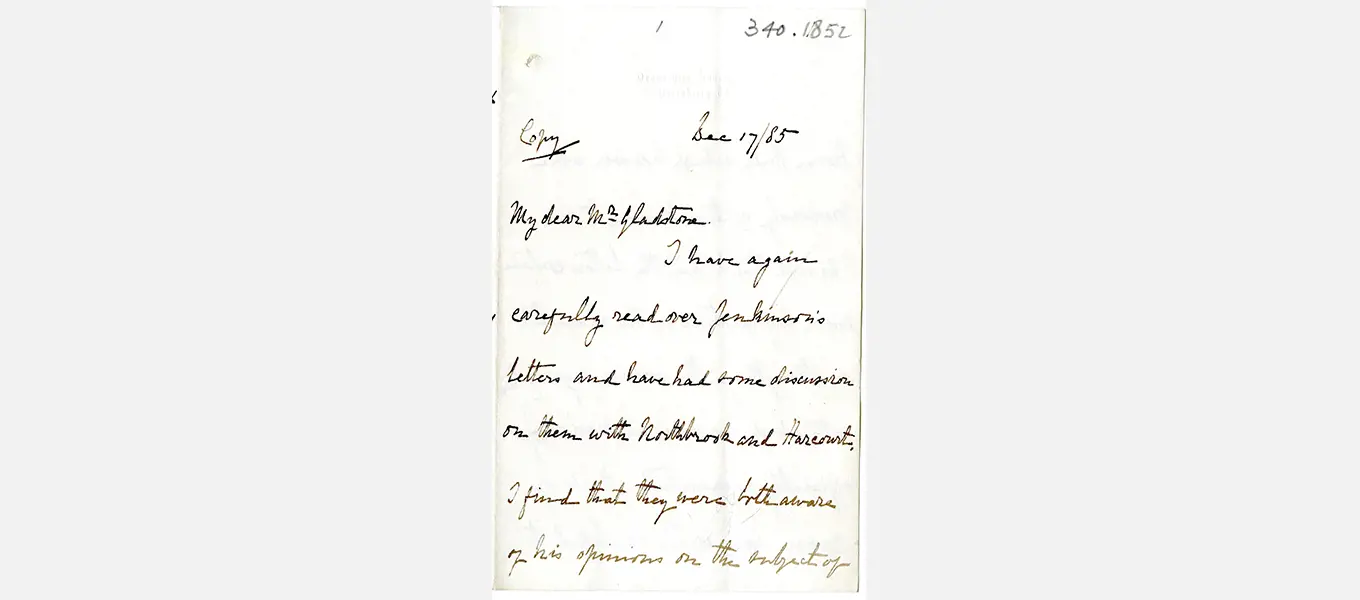 The first page of Hartington's letter to Gladstone, dated 17 December 1885.
That letter was the prelude to a political crisis. Gladstone attempted to grant Home Rule, but not complete independence, to Ireland. This caused a split in his party when many MPs left and formed a new party, the Liberal Unionists. Lord Hartington was among those who broke away. He became the leader of the Liberal Unionists. Gladstone called another General Election in 1886 but he was voted out and replaced by the Tory Marquess of Salisbury. Plans for devolution in Ireland were shelved. It wasn't until 1922 that the Act of Union was ended and the Irish Free State was formed. The Liberal Unionist Party merged with the Tories in 1912.
Looking back at the Victorian age, it is easy to believe it was a happy and stable time, at least for the aristocracy and the middle classes. If we look more closely a more complex picture emerges. Today we have hindsight. We know that whatever happened back then, the country got through it. At the time no one had hindsight; our ancestors had conflicts, passions and setbacks just as we do today.