Collections and Archives Assistant Ian Gregory reports on another interesting name he has encountered in the historic visitors' books held in the archives at Chatsworth.
Not for the first time, I have transcribed an interesting signature from Chatsworth's visitors' books. This one dates from 15 September 1838 and the name in question is Charles Barry. This was the architect who designed the Houses of Parliament in London.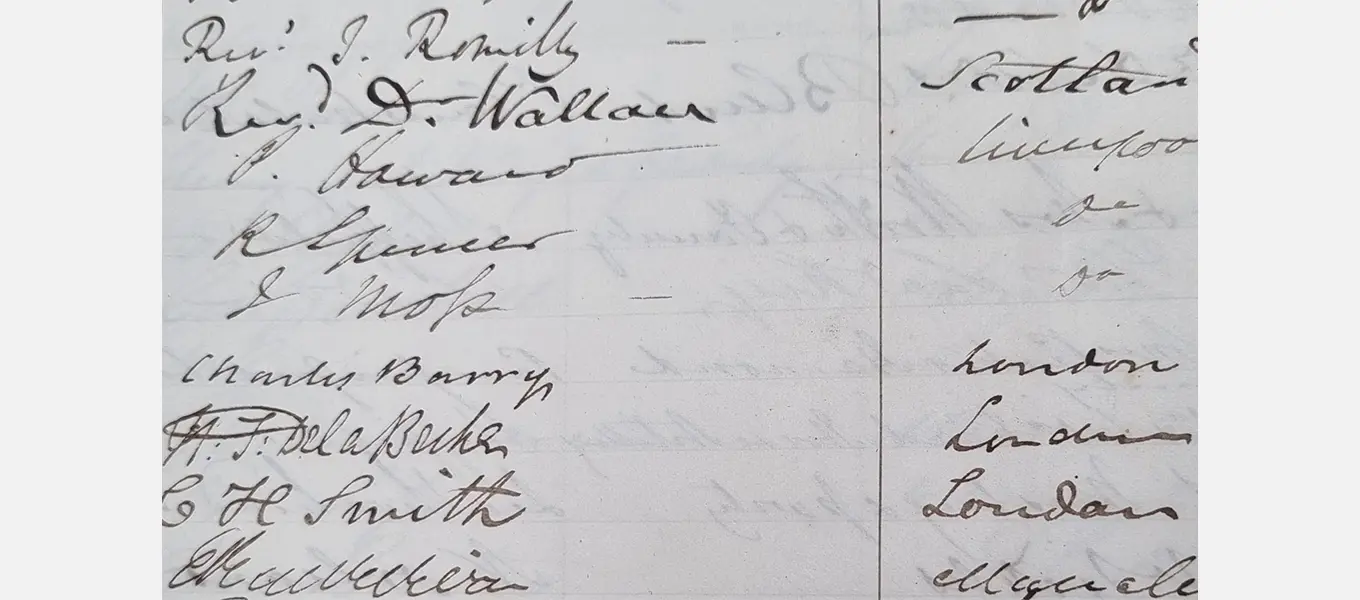 Sir Charles Barry was born in London in 1795, the son of a stationer. He was apprenticed to a company of surveyors when aged 15. He designed churches and remodelled country houses, including Highclere Castle, the location for the TV series Downton Abbey.
In 1834, the old Houses of Parliament burnt down. A competition was held to find a design for new buildings. Barry collaborated with fellow architect Augustus Pugin, and they won the commission. When Barry called at Chatsworth, the site in London was still being cleared. Not until 1840 did work on the new structures begin, and it would continue for more than 30 years, and overrun its budget until the total cost was over £2 million. Barry was left tired and stressed by the experience. Nonetheless his design is the one that we know today.
The Houses of Parliament are often described as Gothic Revival, i.e. a style influenced by late medieval architecture. In fact modern techniques were used in building them. Cast iron girders were employed to inhibit fire. A portable steam engine lifted stones and bricks up to the towers. The House of Lords is a double cube, something often found in Classical architecture. Pugin later claimed that the layout was too symmetrical to be Gothic, but was 'all Grecian', that is predominantly Classical. By contrast medieval buildings were often not symmetrical.
There is one last link between Charles Barry and Chatsworth. Barry was a royal commissioner for the Great Exhibition of 1851. The Crystal Palace which housed the exhibition was, of course, designed by Sir Joseph Paxton, who spent many years remodelling the gardens at Chatsworth. Barry succeeded in having Paxton's original designs modified so as to give the transepts vaulted ceilings.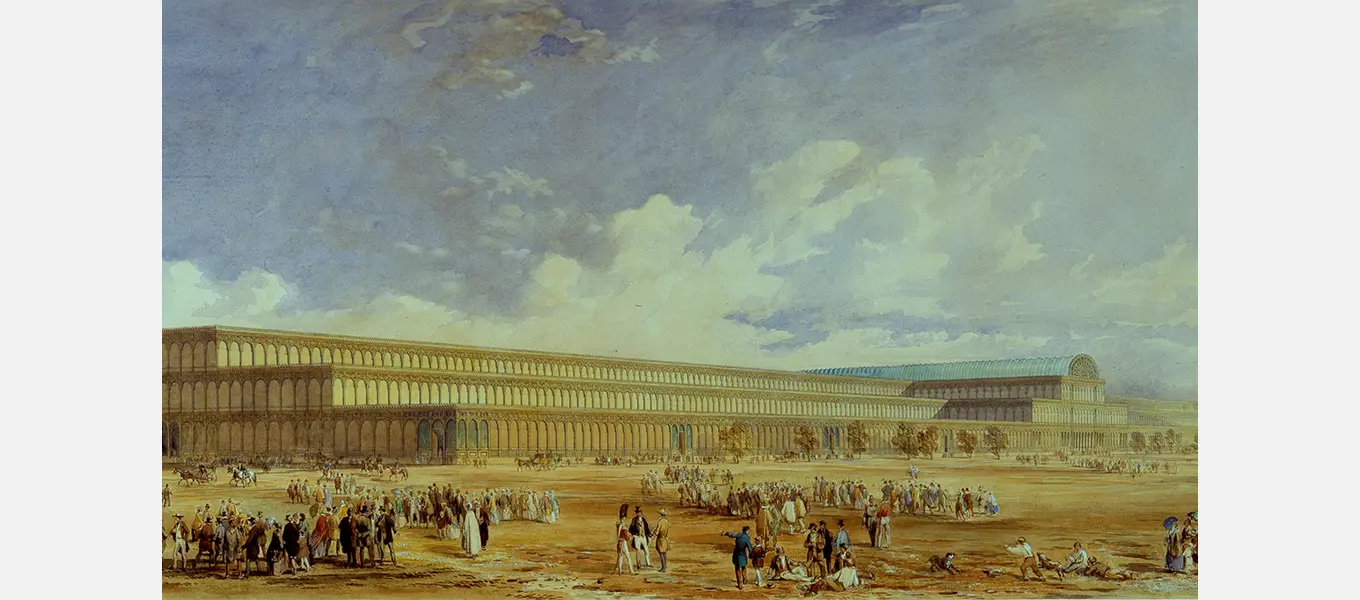 On 12 May 1860, he and his wife Sarah visited the Crystal Palace, but later that night Barry died suddenly from a heart attack. He lies buried in Westminster Abbey.