Collections and Archives Assistant Ian Gregory reports on another 19th-century visitor to Chatsworth.
On 15 July 1844 "George Stephenson and Friends" appears as an entry in Chatsworth's visitor book. Stephenson gave his home as Tapton House, Chesterfield. This identifies him as George Stephenson (1781-1848), one of the most important inventors of the 19th century.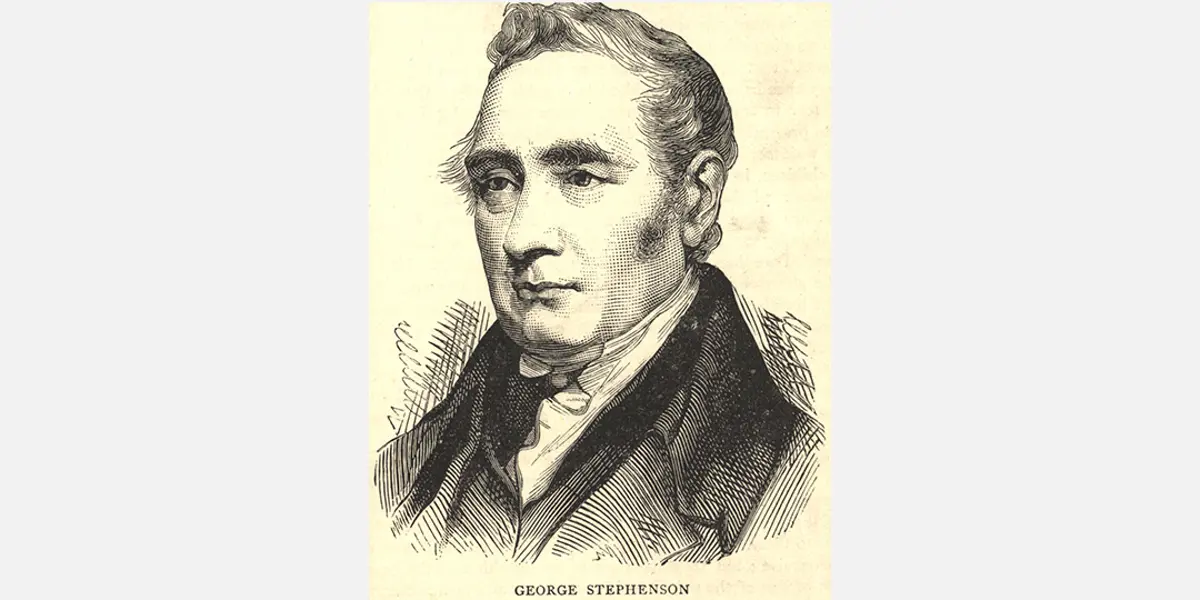 Stephenson was born in Northumberland to an illiterate colliery worker. Young George went to night school and there he learned to read and write. He followed his father into work at a colliery and learned engineering on the job. In 1815 he invented a safety lamp for use in the mines. Air entered his lamps through tiny holes through which a flame could not pass. This reduced the risk of candle flames igniting gasses and causing explosions.
Stephenson then began experimenting with locomotives. Richard Trevithick had already designed one in 1802, but at first it was used only for transporting coal. George Stephenson pioneered locomotives that carried passengers. In 1825 he opened the Stockton to Darlington Railway in County Durham. While the first train to run on it carried coal, it also carried people in a purpose built carriage at the back. They were the first passengers on a steam locomotive railway anywhere on the planet. This was the biggest revolution in public transport since the horse was domesticated. Soon afterwards, railways were built all over Britain and the idea spread across Europe and North America.
Tapton House was built in the late 18th century for a family of bankers called Wilkinson. It is in a restrained Classical style. Stephenson rented it from the Wilkinsons for the final ten years of his life. He came to Chesterfield in the 1830s to build the North Midland Railway that connected Derby with Leeds. He fell in love with the area and spent the rest of his life there. Tapton House has, since then, been a school and a college. Today it is owned by the Borough Council and rented out as office space. Close by sit Tatton Park Innovation Centre and a Peace Garden opened in 1947.
Towards the end of his life Stephenson developed an interest in gardening. He built hothouses, grew exotic fruits and vegetables, won prizes and embarked on a gardening rivalry with Chatsworth's Joseph Paxton. Both men came a long way from humble origins and each left an indelible mark on the world.