In true Burning Man tradition, a nine-metre high sculpture called Relevé will be set on fire and light up the night sky as the centrepiece of a celebratory burn event at Chatsworth to symbolise the 'letting go' and closing of the exhibition Radical Horizons: The Art of Burning Man.
The three-hour event starts at 6.30pm on Saturday 1 October and features live music, circus and fire performers, dance acts and will culminate in a display of spectacular fireworks illuminating the Chatsworth landscape.
Relevé, a monumental timber structure by artist Rebekah Waites, was designed and built for this special and symbolic purpose. Visitors have been writing love notes, mantras and 'In Memoriams' on Relevé in the knowledge that it will be burnt, following the tradition set by the Burning Man event in Nevada.
View our
View our YouTube Short showing footage of the sculpture and messages
This one-off ticketed event will also see some of the other sculptures in the exhibition illuminated on the night. A procession of huge wicker and tissue paper lanterns lit with LED lights, created with Year 9 pupils at nearby Outwood Academy, Newbold, will guide guests to Relevé for the ceremonial burn. Sheffield-based community group Mums United made handheld paper lantern bags that will also help illuminate the way.
Both the lanterns at the burn event and the three participatory sculpture builds at the exhibition, including Relevé, were organised by Chatsworth's in-house Learning and Engagement team.
Relevé was inspired by the Nine Ladies Stone Circle, a Bronze Age archaeological site located near Chatsworth. Nine twisted structures made of wood and intricately decorated with a rope and string laced façade dance around one another. Derbyshire folklore says that a Bronze Age stone circle near Chatsworth was formed from the remains of nine ladies turned into stone for dancing on the Sabbath.
Relevé not only pays homage to the nine ladies, but also celebrates the rebellious spirit of dance, music and art. By challenging the folklore behind this archaeological site, Relevé attempts to rewrite the story and release the women from their eternal stillness.
Radical Horizons: The Art of Burning Man has been on show since April in 1,000-acres of free-to-access parkland around Chatsworth. Its twelve sculptures have attracted tens of thousands of visitors but following the burn ceremony, the remaining pieces will be dismantled and moved to other locations.
Burn event schedule 1 October 2022
4.00pm   Car park opens
6.30-7.30pm Entertainment across three of the Radical Horizons sculptures:
                      - Transmutation - cube performer
                      - Wings of Wind - Boom Bike Bourée; mediaeval and traditional dance music meets hip-                                hop, hurdy-gurdy, accordion, trombone and beatboxing
                      - Lodestar – Live DJ set
                      - Elysian Spires - food court
7.30pm   Entertainment procession featuring circus and fire performers, musicians and dancers leading from Chatsworth House to Relevé
8.15pm   Fire performance
8.30pm   Burning of Relevé
9.00pm  Fireworks Extravaganza
9.30pm Event finishes
Important accessibility information
Please note that this event is not suitable for anyone with limited mobility. The sculpture that will be burned is approximately 1km from the carpark, and is accessed across ground that is unsuitable for wheelchairs or mobility scooters. The sculpture's location is a result of health and safety requirements. We apologise for any disappointment.
Radical Horizons: The Art of Burning Man at Chatsworth is an ambitious sculpture exhibition designed to celebrate a shared culture of making and collaboration. Burning Man is a unique event that usually takes place annually in the Black Rock Desert in Nevada, USA, and Chatsworth has worked with the Burning Man team and artists to bring its distinctive culture of possibility and creativity to the Derbyshire landscape.
Free to access and enjoy for all, the exhibition also benefits from a dedicated engagement programme working with communities of people who generally find Chatsworth hard to access, offering activities designed to leave a legacy of creative possibility and new connections with people.
The Burning Man Project produces the annual Burning Man event in Black Rock City, and works year-round to extend and facilitate the culture that has grown from the event into the larger world.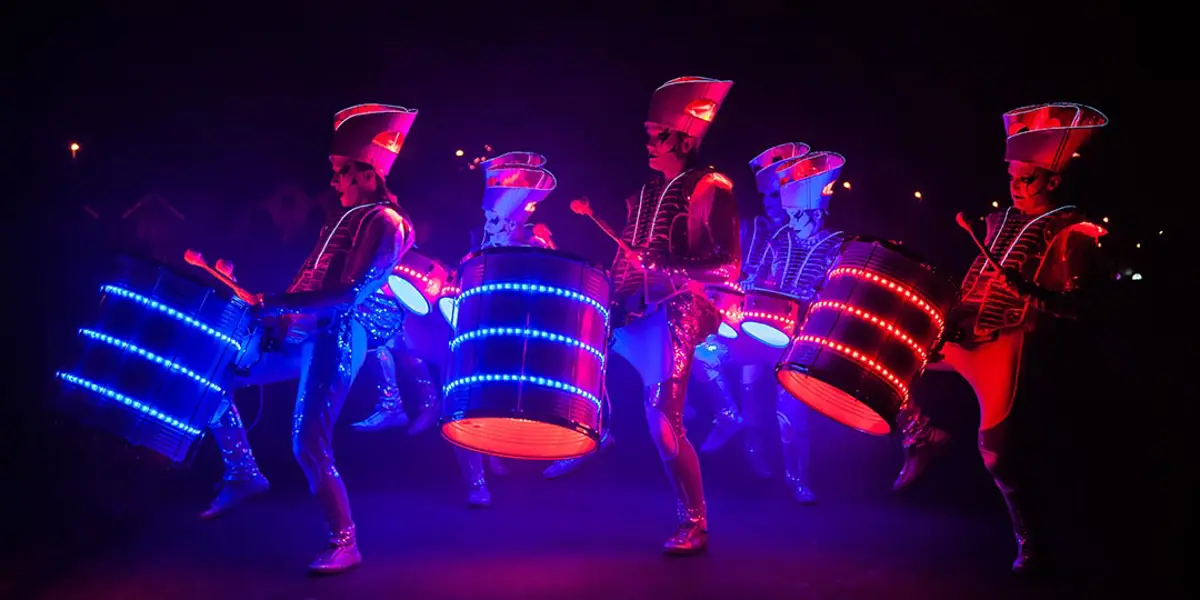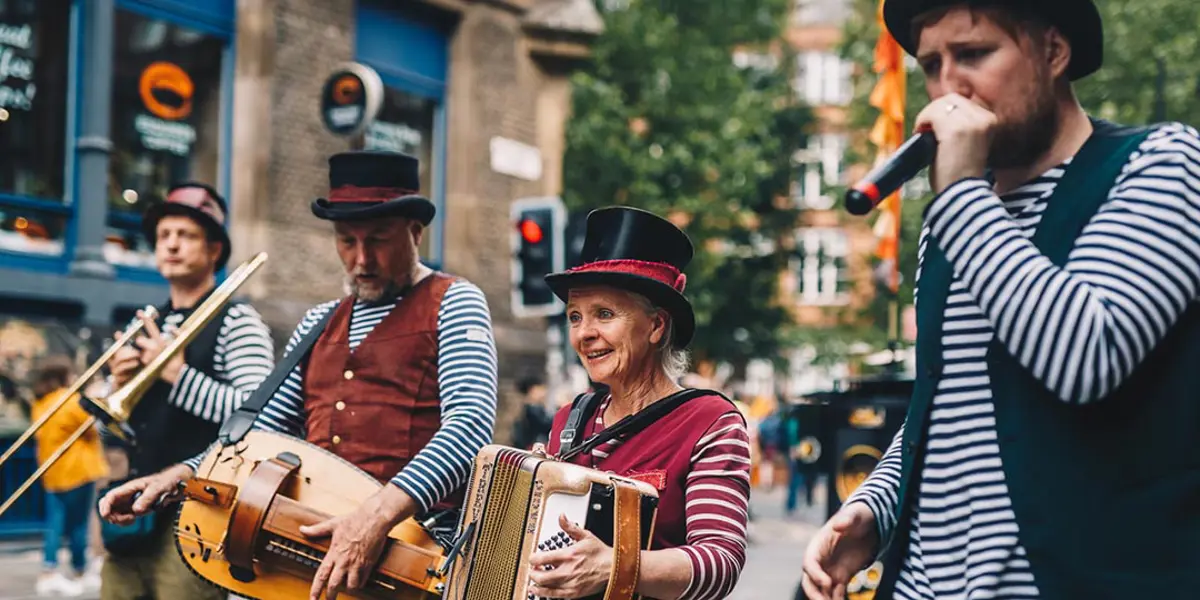 Sparks (image credit Dan Brady) and Boom Bike Bourée