Recent record high temperatures revealed the remnants of an ornate 17th century garden design on the South Lawn, normally hidden from view.
Once part of the Great Parterre, a level space in the garden occupied by an ornamental arrangement of flower beds and paths, clearly defined patterns could be seen by the naked eye under the South Lawn's scorched grass.
Dating back to 1699 the Great Parterre measured 473 by 227 feet and was intended to provide a suitable setting for the 1st Duke of Devonshire's newly completed South Front of the house.
It was covered over and replaced with a new design around 1730 but because the grass on the new lawn has shorter roots it burns more quickly, creating a contrast and temporarily revealing the older garden underneath.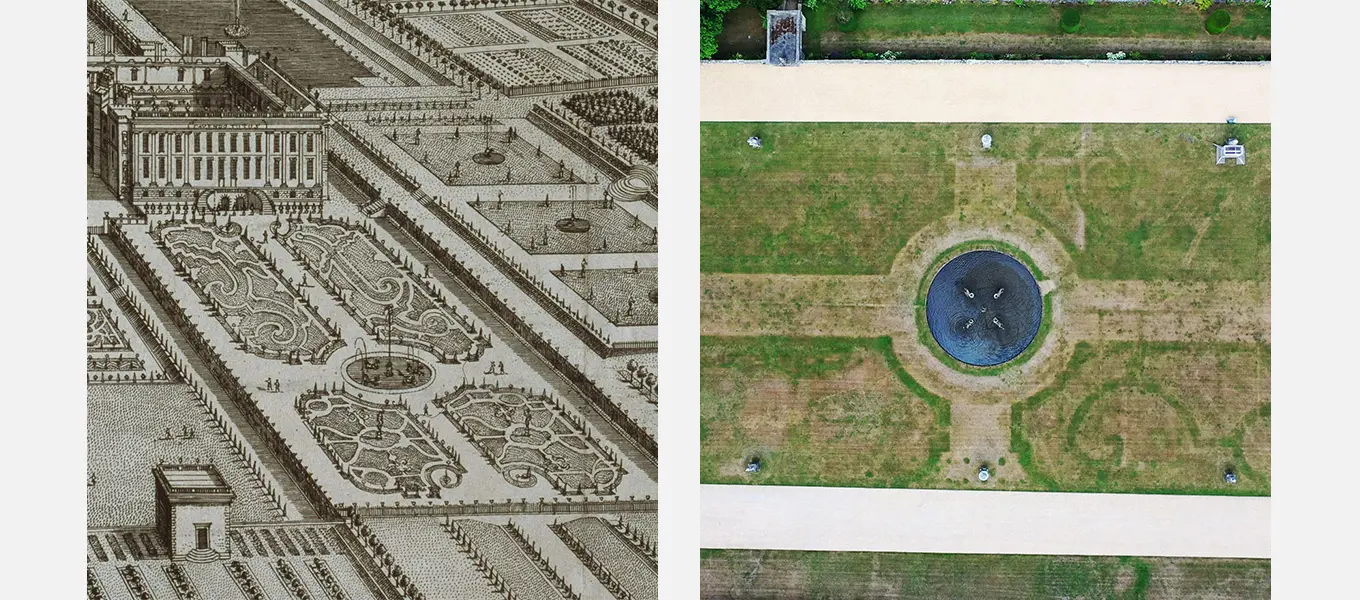 The recent heatwave allowed us to clearly see the intricate patterns of the historic garden - a hidden gem not enjoyed properly for nearly 300 years as it is only revealed during periods of extreme heat.
On Tuesday 26 July, Chatsworth recorded a temperature of 38.1℃ on the Salisbury Lawn; the highest on record for over 100 years. The next hottest day recorded was in 1911 at 34.4℃ and, more recently, it reached 33.3℃ in 1990.
The patterns are now disappearing as the temperatures have dropped and the garden has enjoyed some much-anticipated rain, however it was wonderful to enjoy a brief glimpse back into the past.