June herald's peony season and this year has been no exception; their blousy blooms have once again been a favourite with visitors and staff alike. A few of our favourite varieties include the popular 'Sarah Bernhardt' which bears huge ruffled blooms and which flowers prolifically, and the 'Shirley Temple', a less common white double with fabulously ruffled centre petals. Chatsworth is also home to 'Dr Alexander Fleming', a beautiful deep pink, flowering double with a fantastic fragrance, 'Duchesse De Nemour', whose huge soft white blooms are deliciously scented, and 'Kelway's Supreme', a cup shaped peony with broad, delicate blush petals.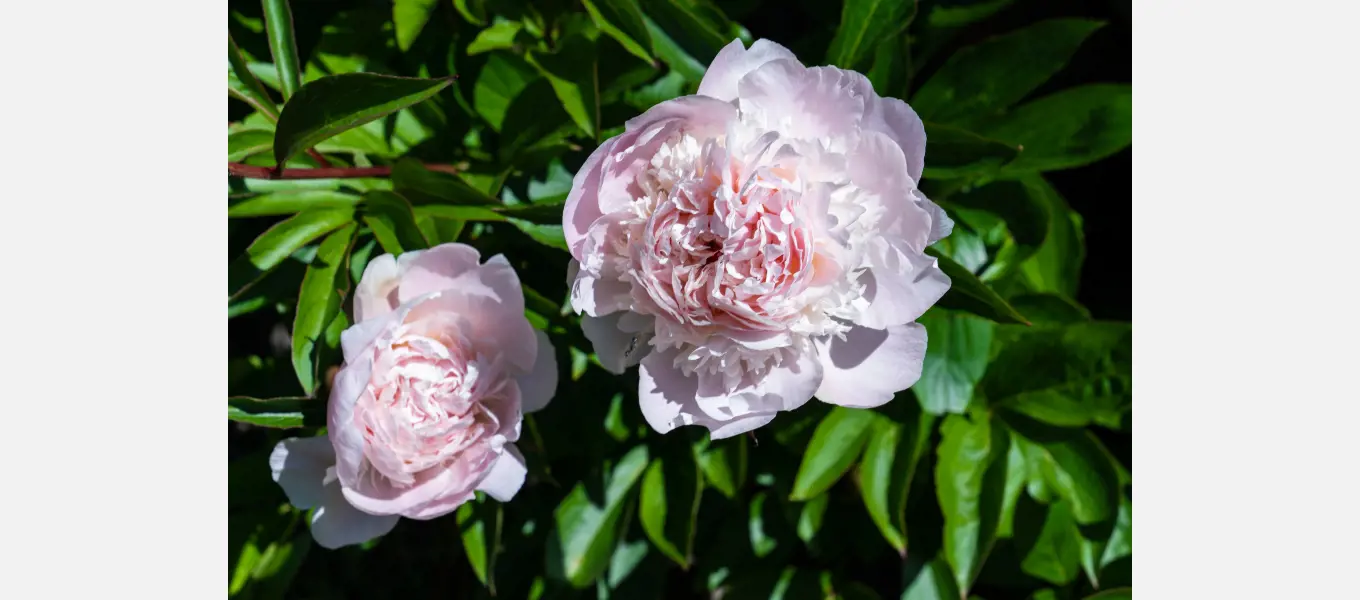 Although peonies have a relatively short-lived flowering period, between 7 and 10 days, well-established plants will produce numerous stems of large flowered blooms that have great impact in the garden this time of year. By choosing the right cultivars you will be able to have a succession of flowers from late May until the end of June. To extend the season at Chatsworth, early flowering tree peonies which hold their sumptuous globe-like flowers aloft on tall woody stems, bedeck the First Duke's Glasshouse, Cottage Garden and Trout Stream.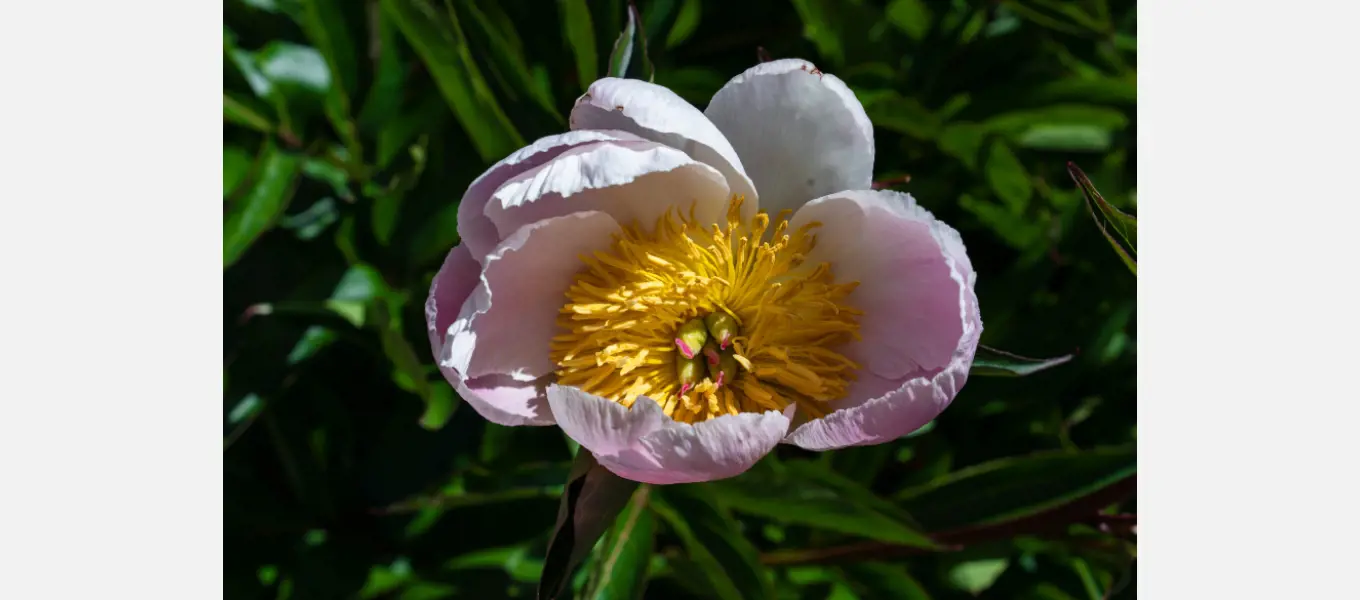 Alongside the peonies in the Cutting Garden, biennials, perennials and the hardy annuals which were sown earlier in the year are beginning to bloom. These include Phlox, Sweet Peas, Larkspur and Snapdragons, as well as plenty of foliage and fillers for bouquets such as Briza (Quaking grass), Ammi, Euphorbia, Panicum and Cerinthe. In the glasshouses we have more Snapdragons and a first crop of China Aster coming along. These are alongside the Icelandic poppies and autumn Chrysanthemum crop, which are a mixture of cuttings from last year's varieties alongside some newly bought in rooted cuttings.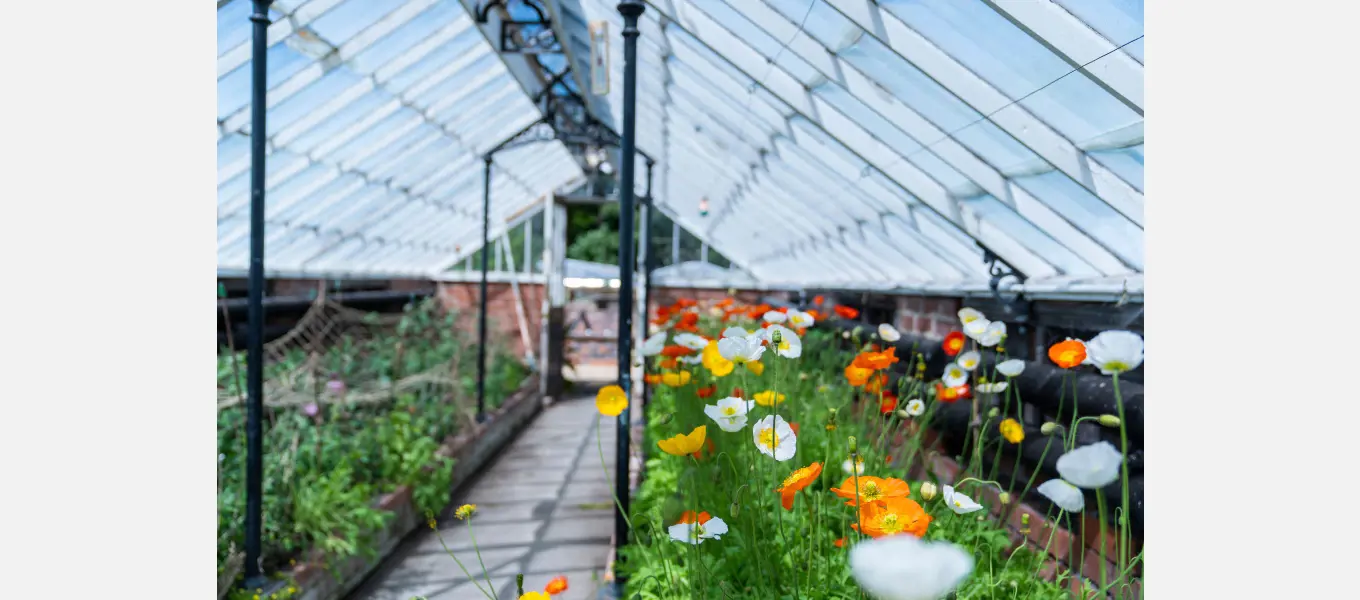 We're also growing outdoor Chrysanthemums this year, mainly spray types to complement the single blooms in the glasshouse. Varieties include 'Chatsworth', a rich coloured double orange, bronze bloom and 'Elspeth', an old variety which is now very rare and classified as 'threatened in cultivation' by Plant Heritage. Elspeth is believed to have been grown since at least 1911. We also have a number of Korean varieties, which are really hardy and great for late season nectar.
In the Display Greenhouse the large Camellias have been thinned and reduced by half their height. This will help to improve light penetration and airflow around them, control the tortrix moth and aphid problem, bring the flowers down to eye-level and allow the range of plants grown in here to be extended.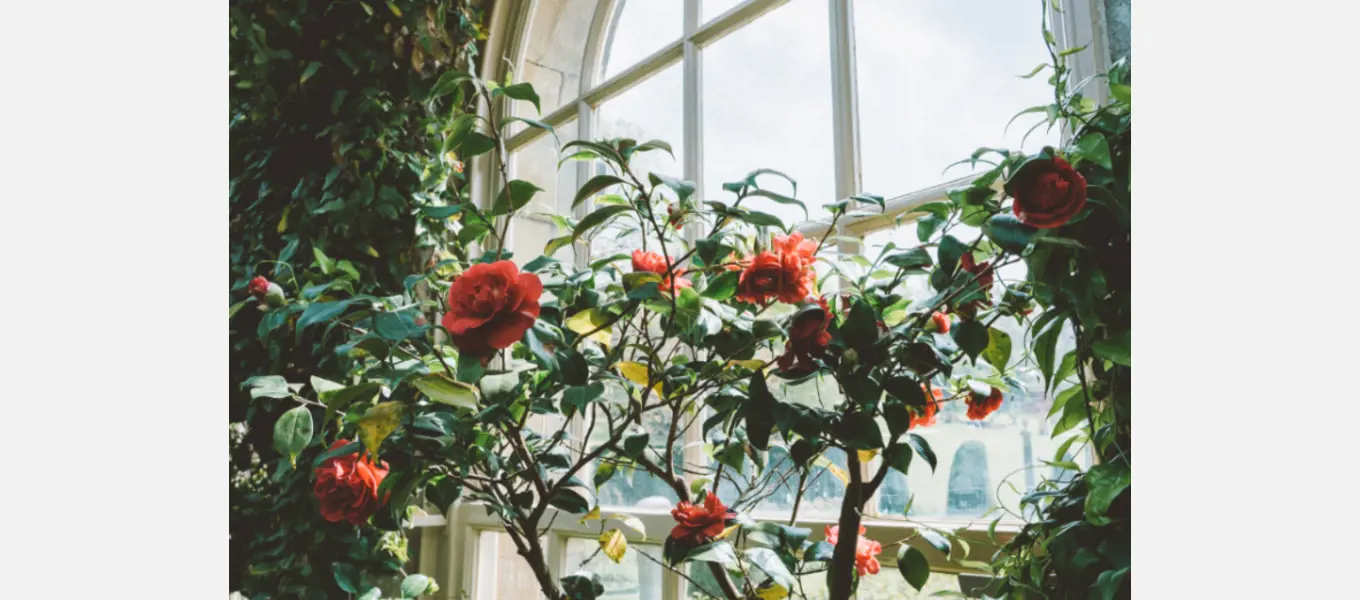 Finally, now that the risk of frost is over it's the time to plant the Tropical Borders at the southern end of where Joseph Paxton's Great Conservatory once stood. We've started 'hardening off' the tender plants overwintered in the glasshouses by gradually exposing them to the outdoors, and these will soon be ready to plant. We'll use bananas, palms, hot coloured dahlias and an array of annuals in bright shades to create an exotic looking display that gives a nod to the past glory of this wonderful space.