The garden opened for one day on Saturday 21 March and looked great, thanks to the hard work of the team over the last few months. While it may appear a little peculiar to be upbeat at the moment, it seems wholly appropriate to look for glimmers of light in the gloom and to celebrate some of the good things that have happened in the run up to season opening.
Through the wet and mild winter months we've spent many hours in the glasshouses, meticulously removing the flaking bark from the vines to reduce a mealy bug infestation. While this is nobody's favourite task, it is one of the reasons our grapes compete with the best and win so many awards! Elsewhere, the Kitchen and Cutting Garden has been dug, mulched and planted with a range of edible and decorative crops that will be harvested throughout the year, and the Rose Garden has been cleared ready for an annual wild flower display each summer.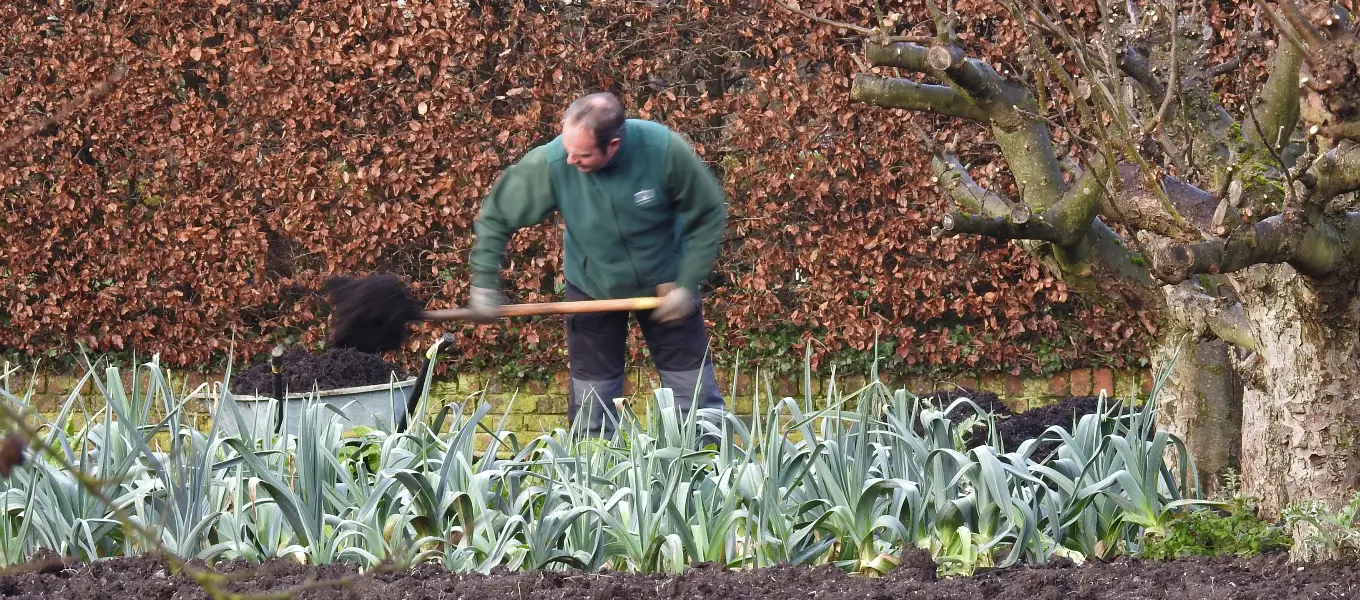 There has been a great deal of path work to improve drainage and the surface structure in areas where erosion is a problem. A resin bonded surface has been instated on the section of path below the Cascade, linking the Cottage Garden to Ring Pond with a dust free, erosion proof surface.
There have been significant developments in the Rock Garden and Arcadia too, with areas being landscaped ready for the arrival of almost 50,000 plants.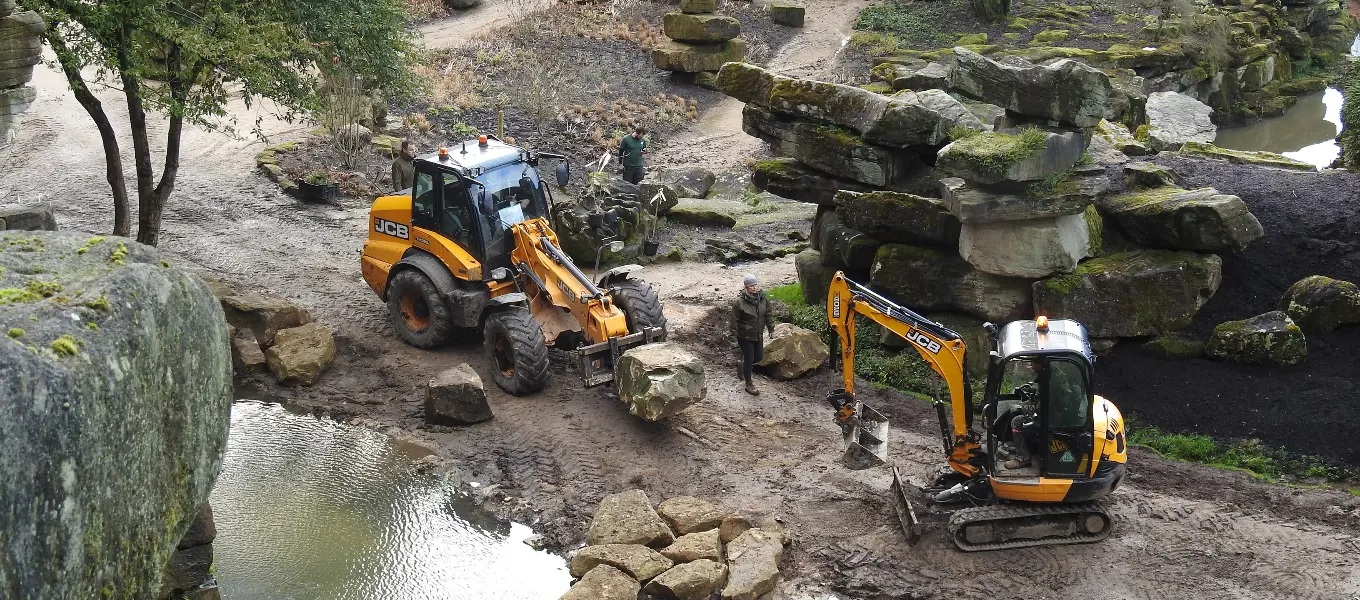 A monumental dry-stone wall sculpture has also been installed as the centrepiece of Arcadia. Designed by Laura Ellen-Bacon, the structure uses innovative building techniques to give the great mass of stone a sense of slow, gradual movement over the land. Visitors to the garden will be able to walk into the centre of the sculpture, giving a feeling of being enveloped by stone. We look forward to sharing this experience with you later in the year.