The wet glade, located at the northern tip of Arcadia, can be accessed via a path leading from the Cascade House south towards the Grotto Pond. After enjoying far-reaching views across the Derwent Valley you will find yourself in a sheltered, intimate clearing among the trees.
For many years this was a wet, weed-filled, boggy wasteland where only gardeners could venture. However, through selective thinning, careful landscaping, meticulous weed control and many tonnes of mulch, it's soon to become, in the words of garden designer Tom Stuart-Smith, a "boggy labyrinth with an immersive feel unlike anything else at Chatsworth".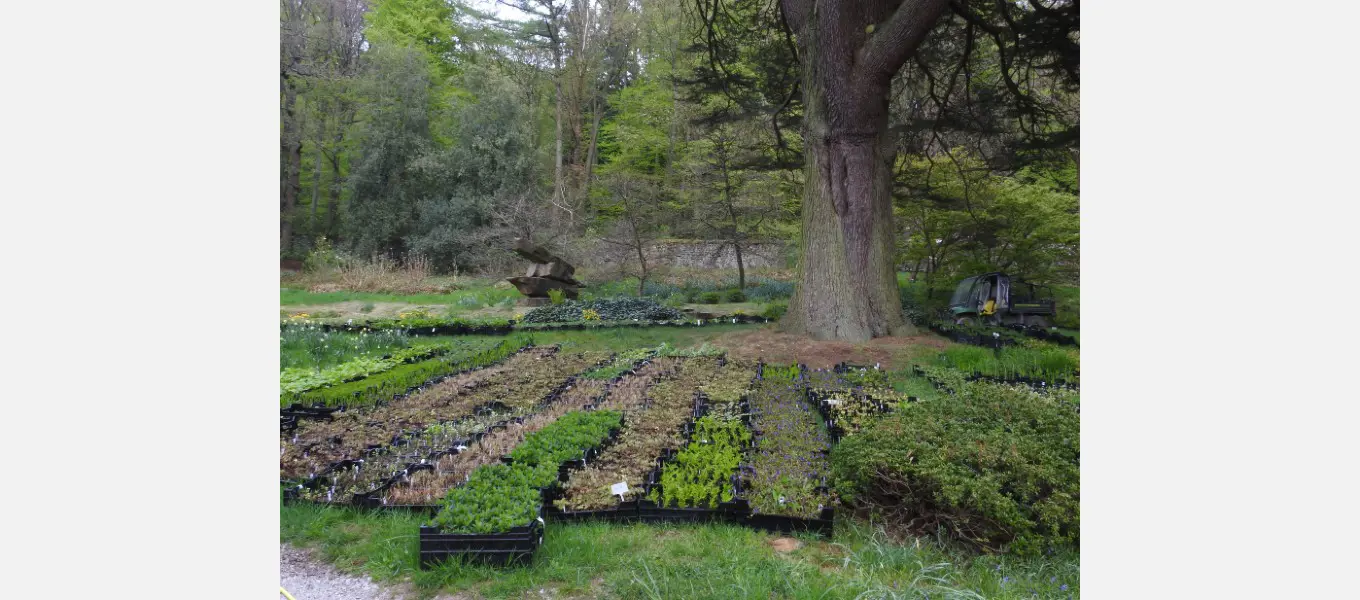 Last week the team finished preparing the ground and started to place the plants in accordance with Tom Stuart-Smith's design. Ordinarily Tom and his team would have been on site to lead this, however this is not possible at the moment, so we have been working methodically from his plans.
Including bulbs there are over 30,000 plants going into this 1.5 acre space. This is a place where many plants will grow well; to ensure nothing gets 'bullied' out, only vigorous perennials that will be able to compete in this fertile arena have been chosen. These include 3,000 blue Camassia that we have grown on site and 6,500 Primula in many different varieties that will create significant spring displays in the future.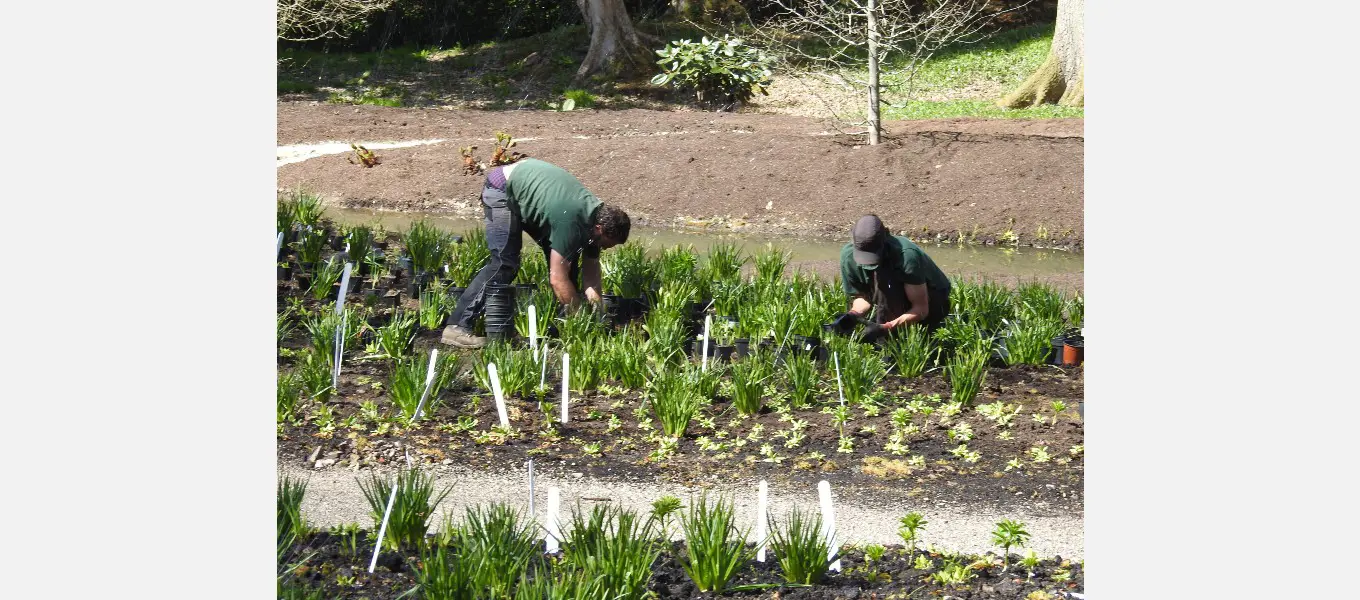 Many of these plants have been grown in re-used pots, as we currently store and re-use plastic pots wherever we can. We would like to take this further however, and have been looking into ways to make our plant purchases and compost use more sustainable. Currently all of our compost is peat free and we've been investigating containers that are either fully recyclable plastic or compostable. There is also a good possibility that we'll be able to buy many more bare-rooted plants in the future which will reduce both our plastic and compost consumption.
For now, we cannot wait to see the result when all of the new wet glade planting comes into growth.