Spring has slipped into summer, and as it has, the garden has filled out beautifully. Whichever direction you decide to navigate your way around it, there's a soft and colourful luxuriance, full of seasonal interest and variety. Arcadia, the Rock Garden and the Maze borders are all must-see areas at the moment.
The Rock Garden is one of the must-see areas at the moment.
The ornamental garden team have done a fantastic job over the last month, chipping away at the weed growth and allowing the newly planted areas to continue developing as they were intended. They've also been diligently gapping up, leaving as little bare soil as possible exposed to new incoming weeds looking for a place to settle. Last week the finishing touches were added to the tropical borders at the southern end of the maze garden; they're looking great already, but over the coming months will grow into a lush and exuberant spectacle which must be walked amongst to fully appreciate their splendour.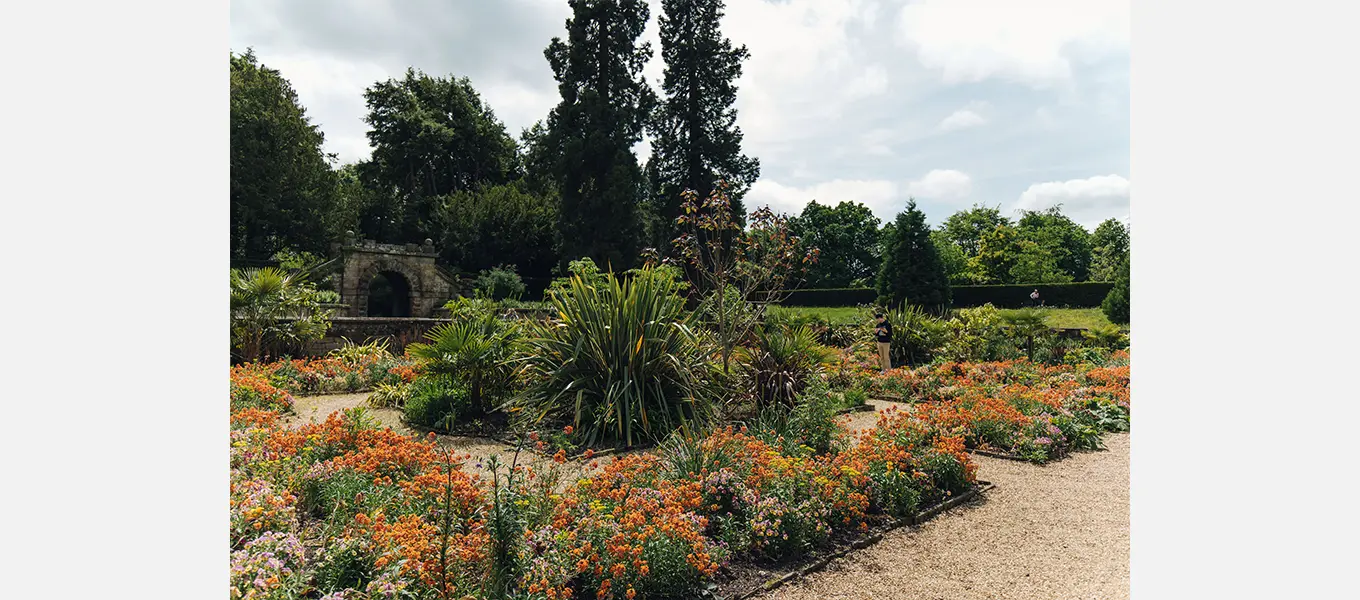 Finishing touches have been added to the tropical maze borders.
The team have also started cutting some of the long, untidy grass areas, but where possible, they are leaving grass areas to flower as a way of allowing more diversity into the garden. As a consequence wildflowers, particularly orchids, are flourishing. This year has been an incredible year for them and it's definitely worth spending a bit of time admiring them in situ if you have enough time. The Little Salisbury Lawn and along the Trout Stream by the Cascade House are two good areas to get you started... enjoy!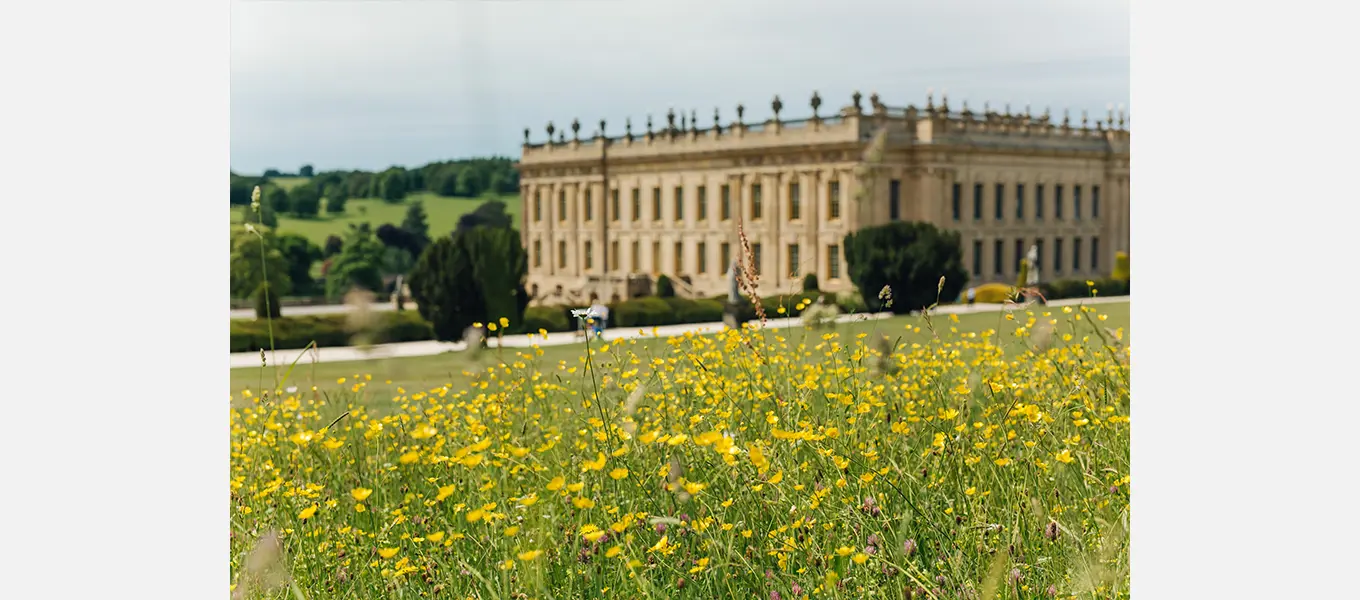 Wildflowers are encouraging more diversity in to the garden.
Sadly the peonies in the cutting garden have come to the end of their flowering season, but what a season it's been. They've been beautiful and although they came later than we would normally expect them, the weather was kind, so they held up for weeks, allowing us to cut hundreds to use in our bouquets and flower arrangements. We did manage to restrain ourselves though and made sure we left plenty in the garden for everyone else to enjoy as well! In their place, stocks, sweet peas, Antirrhinums and the first of the Delphiniums are now ready for cutting and grabbing our attention. These seasonal fluxes make us feel so connected to the garden and certainly make our work much more interesting.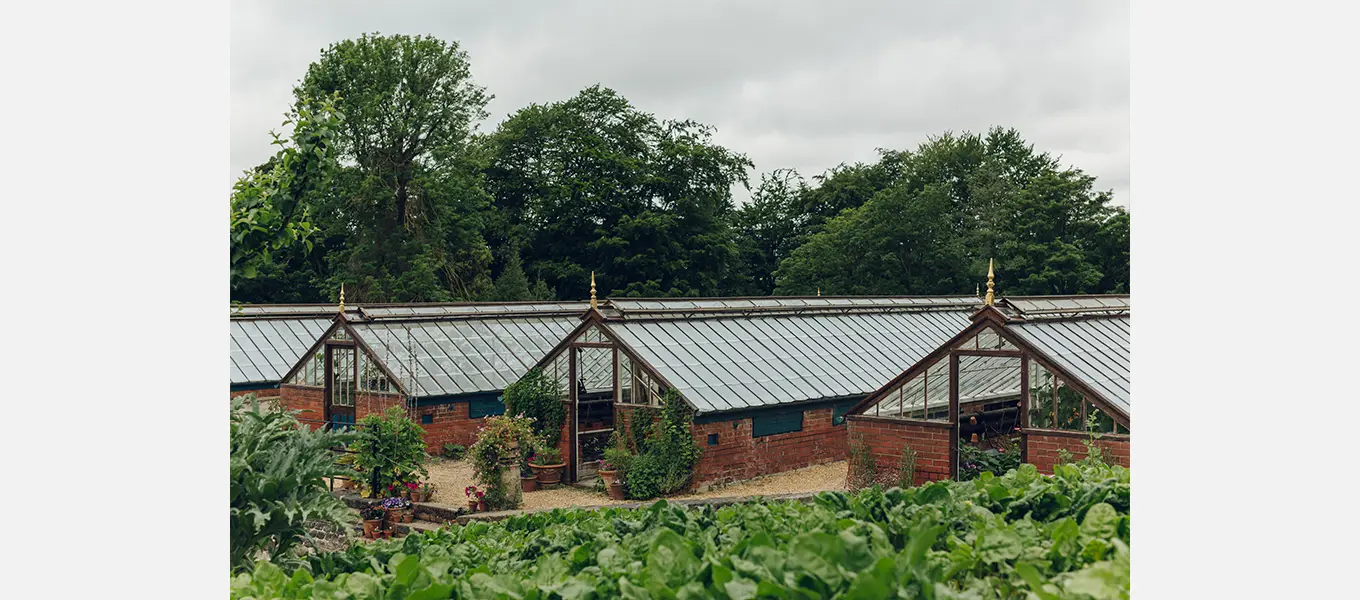 Flowers from the Kitchen Garden are fantastic in cordial and salads.
Flowers are also an important component in the Kitchen Garden in. A range of flowers have been grown not for cutting, but for culinary purposes. Over the last few weeks, gardener Glenn Facer has been collecting honeysuckle, elderflower and Rosa Rugosa flowers to be made into summer cordial drinks and chives, rosemary and viola flowers for use in salads by the chefs in the kitchen. As the season develops, so will the range of flowers that will be on display.