Since Bess of Hardwick built Chatsworth in 1552, its fertile Derbyshire soil has produced high-quality fruit, vegetables and flowers for those willing to invest the time and care to grow them. 
Much of the produce is grown for use on the estate, just as it was then. Crops are sent to our restaurants, hotels and inns, and to local makers, where they are turned into chutneys or flavoured spirits for sale online or in the estate farm shop.  
The Production Gardens are tucked on the hill behind the house and are tended by a core team of 12 supported by three casual gardeners, horticultural students and Chatsworth House Trust volunteers. 
Over the next 12 months, we'll follow their progress in this new blog series, keeping up to date with their achievements, and their disappointments (it happens to us all) and they'll share hints and tips for other gardeners based on these experiences along the way.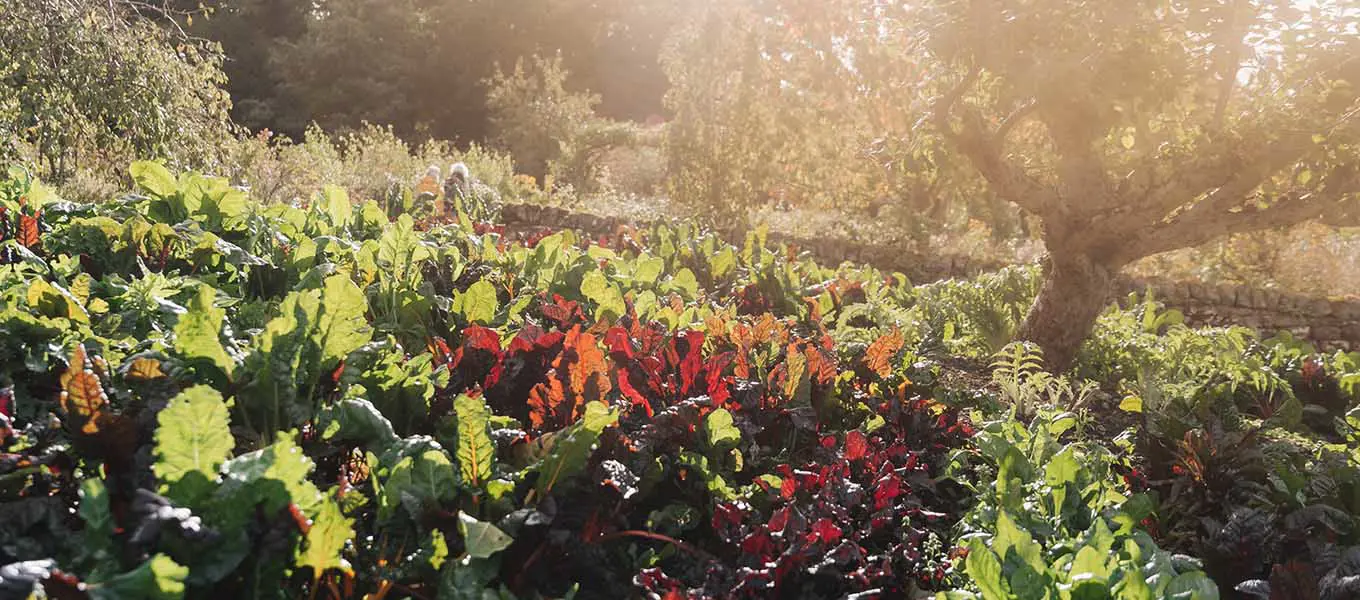 The year so far...
On the whole, summer was kind to the Production Garden team. The prolonged spell of warm, dry weather back in May and June caused speculation of drought and concern for the many seedlings and freshly potted plugs filling the greenhouses, cold frames and flower beds. 
Luckily, July brought a cool and wet period that freshened things up, and the crops the team had worked so hard to establish began to fill out. 
With barely a day over 20 C though, and in excess of 130mm of rain (twice the monthly average normally seen at Chatsworth), there was concern again. Would it ever warm up? 
August gave way to a burst of late summer sunshine at the start of September, making up for the relatively indifferent start to the season. 
In the vinery...
Greenhouse gardener, Ian Bell, is keeping a watchful eye on the bunches of grapes he's been nurturing for the last few months, ahead of The Autumn Fruit and Vegetable Competition at RHS Hyde Hall (29 Sept – 1 Oct). The arrival of some hungry wasps in a nearby nest threatened to put an end to his potentially medal-winning crops. However, Ian managed to net a few good bunches before the infestation took hold, and remains hopeful that Chatsworth can its own against the competition.
Grapes compete in two classes, a single bunch and a matching pair. Due to the hard work and skill involved in growing show grapes, this is a prestigious class that Ian enters with the utmost professionalism. He'll be looking for perfection; bunches with "broad shoulders and a narrow waist". They should have good symmetry and large, uniform berries with an unblemished bloom.
Along with the grapes, the team are selecting other fruit and veg to be entered into at least 40 different show categories.
Putting it to good use
Since January, fruit, veg and herbs grown in the Kitchen Garden and Glasshouses have been taken to chefs in the Stables kitchens, Cavendish Hotel, and estate inns every week. The relationship between the chefs and the main growers, Glenn (vegetables) and Stef (fruit and herbs) is developing well and the team are working together to identify the crops that are needed for the menus throughout the year. This ensures a consistent supply of seasonal produce, where everything grown is put to good use.
Over the next few weeks, the team will be harvesting courgettes, tomatoes, cucumbers, beetroot, chard, spinach, radish, potatoes, kale, cabbage and cauliflower, as well as herbs including rosemary, fennel, sage, mint, thyme and oregano.
They've hauled bumper crops of violas, nasturtium, blueberries and passion fruit too. Currently, the chefs' favourite is beetroot and they'll take as much as the garden can supply. Glenn is growing 15 different varieties of it this year, and will most likely add even more varieties in 2024 to meet increasing demand.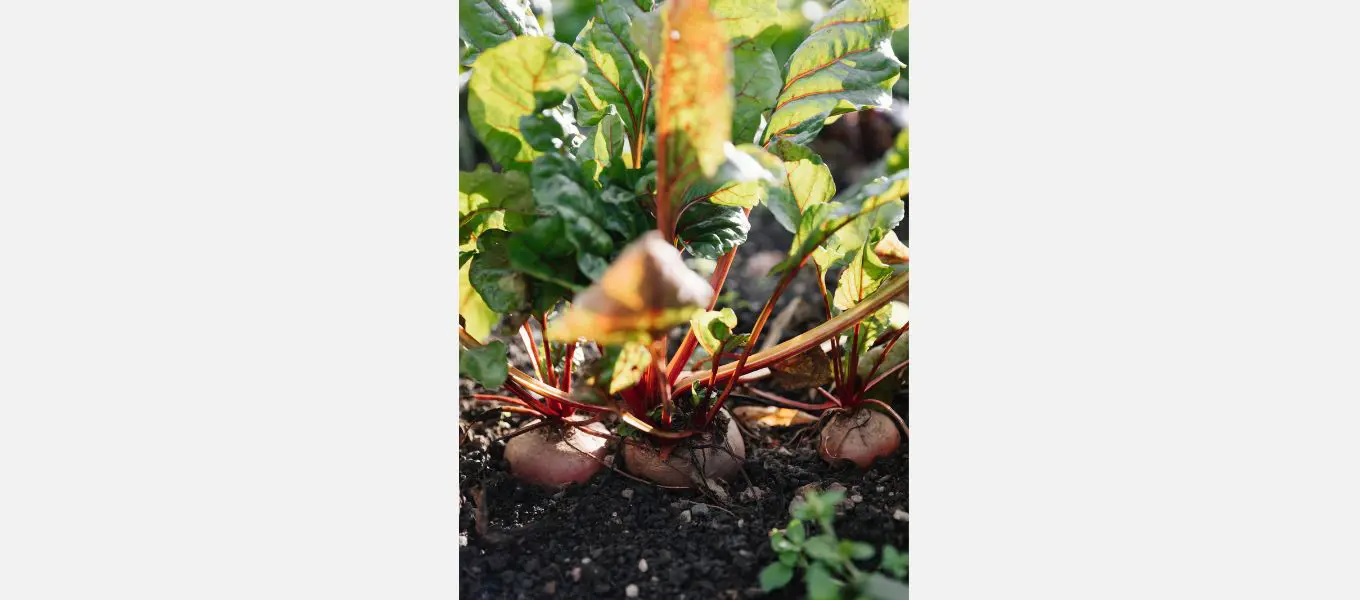 Working with local makers
The team is also gathering crops for the local artisan makers who work with Chatsworth to produce small-batch food and drink products. Multiple kilos of green tomatoes will be made into chutney this week, more than 20 kilos of blueberries will be used in blueberry vodka and over 200 peaches in a peach schnapps, both of which will be available in the estate farm shop. 
Working with third parties inspires the team and informs the selection and proportions of what they grow. Close involvement in the range of products being developed provides opportunities to introduce a wider range of plant varieties, which will hopefully lead to the creation of some innovative new products in the future.
By sharing what is being achieved in the Production Gardens, the team hopes to make the visitor experience more immersive, and reinforce their objective, which is "we aim to use everything we grow".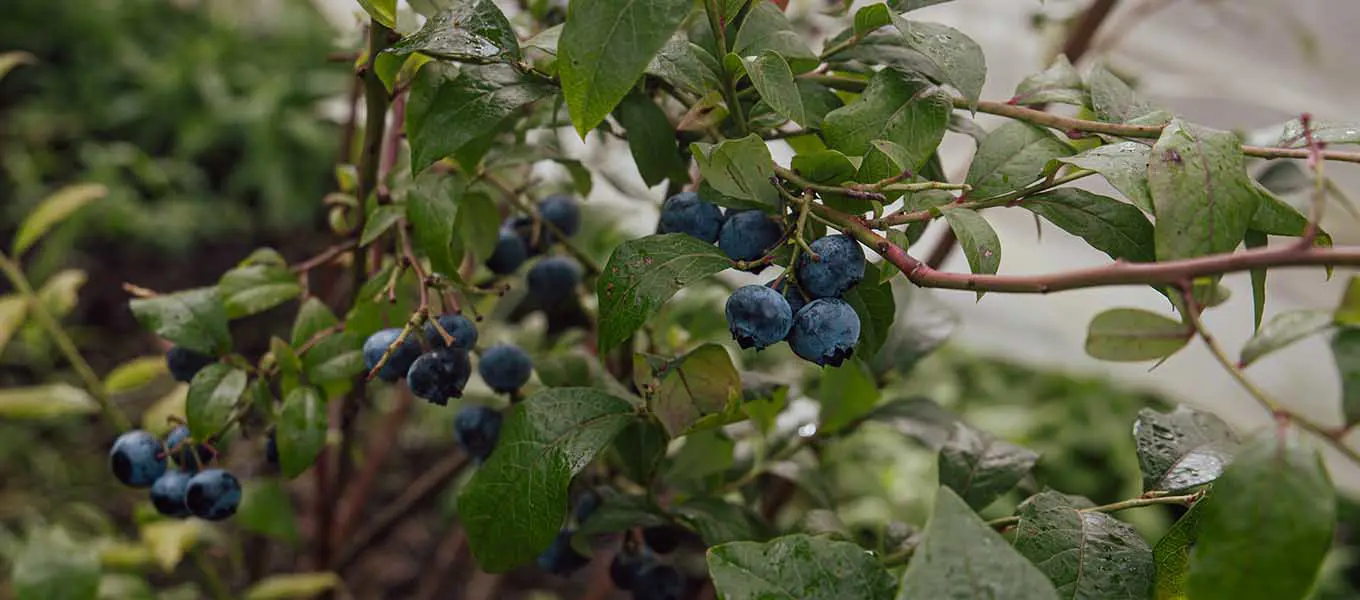 In addition to food, the production gardens provide flowers and potted plants for use across the estate. Sophie grows a range of annuals, biennials, perennials, trees and shrubs that Chatsworth's floristry team (Dawn, Nicky, Sally and Emma) transform into stunning floral arrangements for display on the house visitor route, and in the restaurants, hotels and inns.  The cut flowers are also used for bouquets and arrangements at weddings and seasonal events and for sale at the farm shop.
Sarah, Nic and Laura support the team delivering the floral work and have been currently harvesting, dahlias, sunflowers, zinnias, rudbeckia and anemones, all of which are flowering beautifully alongside a range of textural foliage and seed heads.  
Supplementing Sophie's stock is Colin, who has recently turned 70 and has been at Chatsworth for 54 years. He has just finished potting up 1000 chrysanthemum cuttings to provide cut blooms late into November.
Over the next few months, as the flowers fade, the team will become more reliant on potted plants for the estate's decorative needs.
Marcus tends to the potted collections in the service greenhouse, these include orchids, pelargoniums, gifted specimens and succulents. As the season draws to an end, many of the orchids in the collection will begin to flower, adding colour to indoor displays well into the New Year.
5 things you could do in the Garden this autumn:
Refresh summer pots and baskets – there are lots of lovely plants available to add colour and interest, giving you something to enjoy from the windows of your house or apartment until the end of the year. Consider hardy cyclamens, woody herbs, skimmia, violas, hellebores and some of the low-growing grasses and sedges. These can all be under planted with a choice selection of early flowering bulbs to take the interest into the start of next year.
Start ordering bulbs for next year's spring displays – the team are using mainly perennial bulbs this year, such as narcissi, small alliums, chionodoxa, muscari and crocus
Bring in your potatoes - Lift and store main crop potatoes for use through the winter months before they get damaged by slugs. Store them in a dry, dark place away from light and moisture. Keep them well-ventilated, such as in a netted bag or wicker basket.
Divide herbaceous perennials - This is a great opportunity to multiply your plants and keep them in their allotted space. Doing it regularly will also ensure healthy, vigorous plants that continue to perform as desired year after year.
Pick autumn edible berries - Harvest regularly to get fruits at the peak of ripeness, when they are richly coloured, plump and easy to pull off. It's best to pick on a dry day, so the berries aren't wet and easily damaged.