Users of the picnic benches outside the Chatsworth Estate Office may have noticed the grass growing up against the sides. You might have heard of No Mow May, but leaving lawns to grow for longer than a month can be hugely beneficial.
In areas where there has been no mowing, we have already seen a wide variety of wildflowers and grasses popping up – these will diversify the nectar available throughout the summer and extend the season over which nectar is available.
Meanwhile, the edges will continue to be mowed roughly every month to a height of one or two inches, which will encourage familiar short-grass plants such as daisies and white clover to repeatedly flower and produce nectar.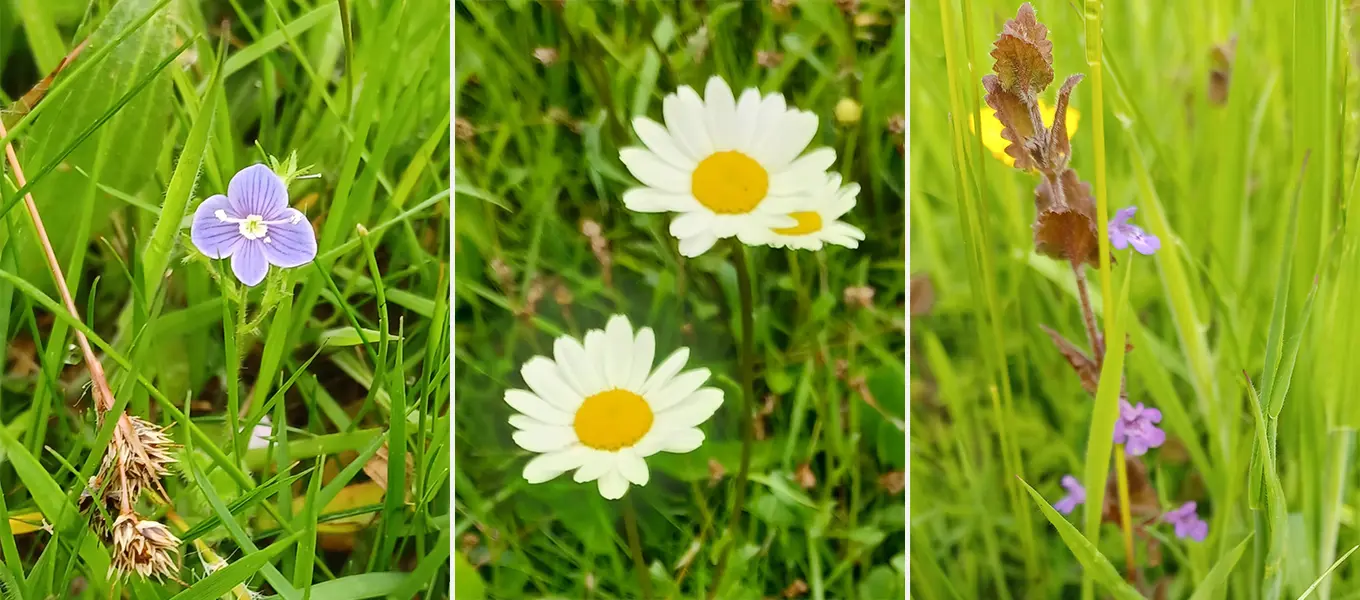 Species seen in May 2022
L-R: Germander speedwell, Oxeye daisy, Ground ivy
By providing both short and long grass areas, we are able to maximise the amount of nectar available to pollinators, which in turn provide food for birds and other wildlife. Globally, biodiversity is in crisis, so it's more important than ever to support our pollinators. Many species have been lost, while others face extinction due to habitat loss and climate change.
The combination of management techniques was identified by the charity Plantlife, in research conducted in 2019. Having both long and short grass creates the ideal 'Mohican' cut which maximises the amount of nectar produced. This supports more honeybees and other pollinating insects – bees are widely recognised as pollinators, but many other species contribute.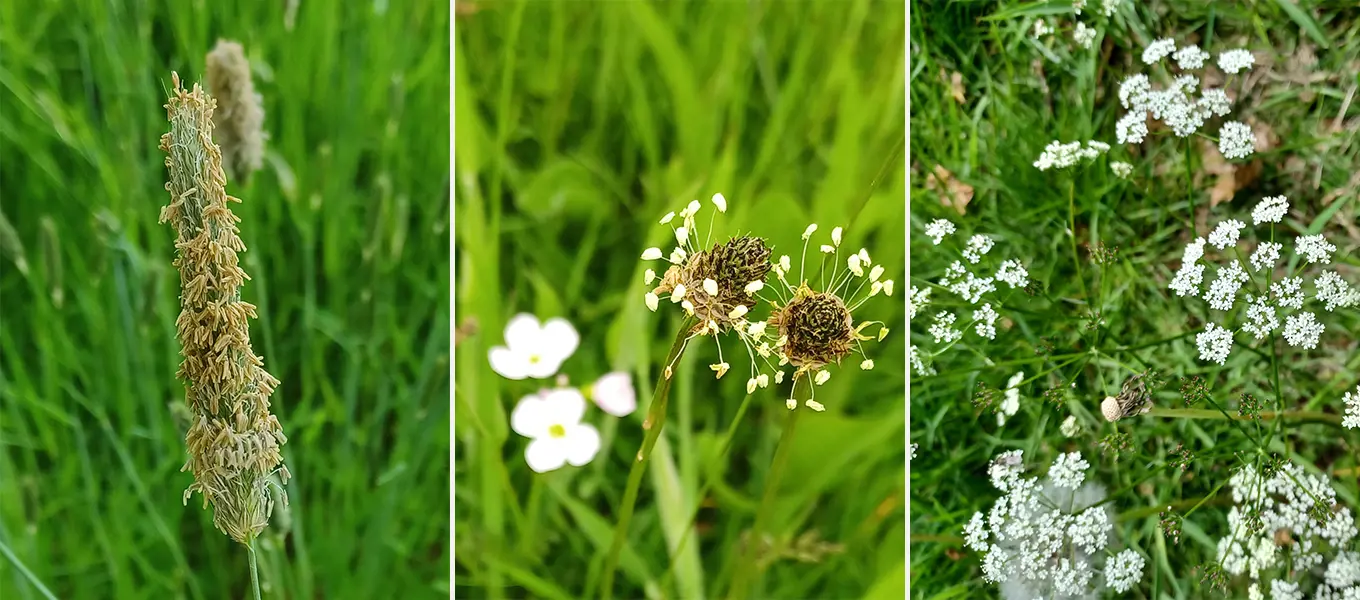 Species seen in May 2022
L-R: Timothy grass, Cuckoo flower & Ribwort plantain, Pignut
Users of the estate office, the gym, sports facilities, and the Cavendish Club can now enjoy a beautiful mini meadow, with different flowers blooming throughout the season. An increasing number of studies now link access to green space with improvements in physical and mental wellbeing. This small change in management could benefit those who live and work on the estate, as well as the wildlife which calls it home.