This spring we've welcomed plenty of newborns to the Chatsworth Farmyard, and some of the arrivals we're celebrating the most are the latest additions to our breeding programme for rare and sometimes critically endangered breeds.
In April we were delighted to welcome two Albion calves, Bronte and Queenie, a breed of cow listed by the Rare Breeds Survival Trust (RBST) as the most rare 'priority' breed. Albions were originally called the 'Bakewell Blues' because of their origins in Derbyshire, and given their local heritage, they feel like the perfect addition to our farmyard.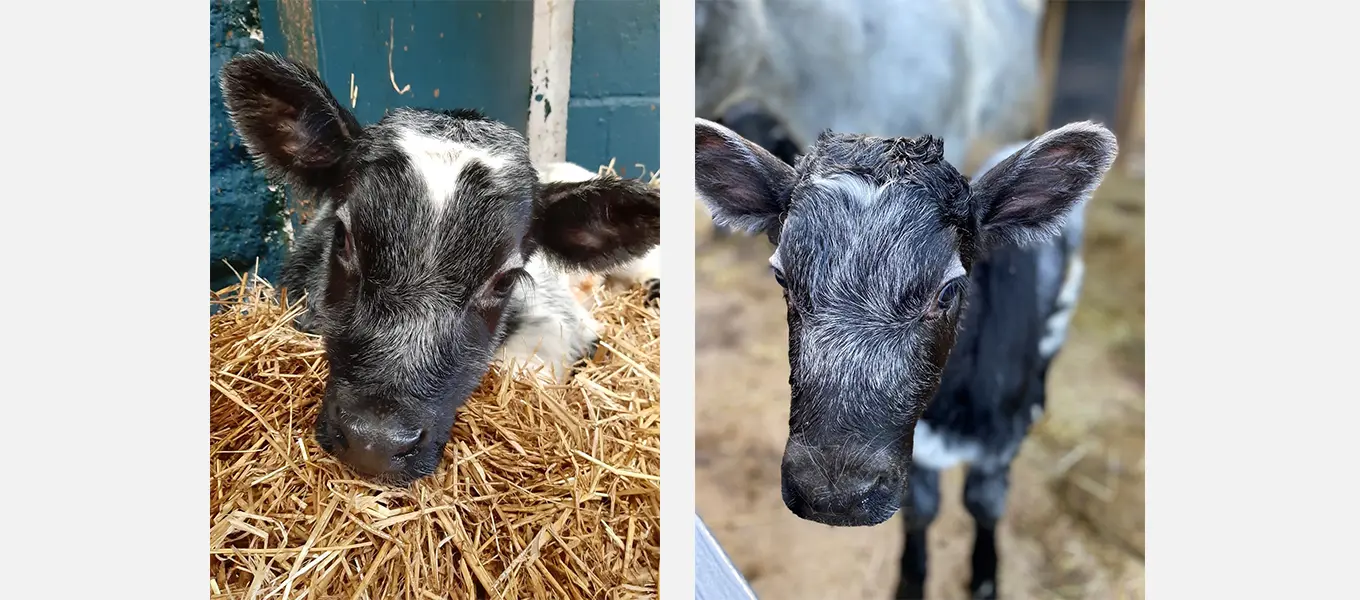 Bronte and Queenie - our newborn Albion calves
As well as the Albion calves, we're currently eagerly anticipating the arrival of a new rare-breed foal. Eugenie, Chatsworth's Suffolk Punch mare is expecting another foal imminently, having successfully delivered 'Huxley' last year. The RBST considers the Suffolk Punch to be critically endangered with fewer than 500 purebred horses registered in the UK. Eugenie is one of only 72 female Suffolk Punches, making them more endangered than the Giant Panda.
Eugenie, our Suffolk Punch mare 
Bagot goat kids and Gloucester Old Spot piglets are also due soon and are listed as 'at risk' breeds, while we're also hoping for some rare breed chicks from our Derbyshire Redcap chickens.
Bagot goats
Last year we were thrilled to be awarded RBST accreditation, recognising our important contribution to the conservation of some the rarest livestock and equine breeds native to the UK, from Suffolk Punch horses and Shire horses to British Landrace pigs and Eriskay ponies.
We look forward to continuing this vital work and hope you'll stop by the farmyard to meet our newest arrivals next time you visit Chatsworth.