We were excited to welcome artist and musician Linder Sterling as our inaugural artist-in-residence late in 2017.
Best known for her subversive photo montages, Linder has been working with collage for over four decades using found photographs from the early 20th century to the present day. Linder regularly uses photo montage to explore the treatment of the female body, often to make a point about the cultural expectations of women. A key figure of the Manchester punk and post punk scenes, one of most well-known pieces is her album cover for the Buzzcocks featuring a collage of a naked woman with an iron for a head.
During her residency, Linder immersed herself in the life of the estate for six months, experiencing the landscape, changing seasons and everyday lives of those who live and work at Chatsworth. She created a new image bank to provide a resource for future photo montages as a way of taking Chatsworth 'out into the world'. Other ideas she explored included: producing an incense from the aromatic woods and plants on the estate; creating images on textiles in collaboration with fashion designers; recording oral histories, and using the everyday sounds of the house within musical compositions.
An exhibition of some of the pieces created by Linder from her residency was shown at Chatsworth in 2018. Linder created four installations, exploring the female voice at Chatsworth in the centenary year of the Act of Representation. Visitors were able to explore the Painted hall, State bedchamber, Old Master Drawings lobby and Sculpture gallery in a new light, while Linder's work engaged three of the senses: scent, sound and sight.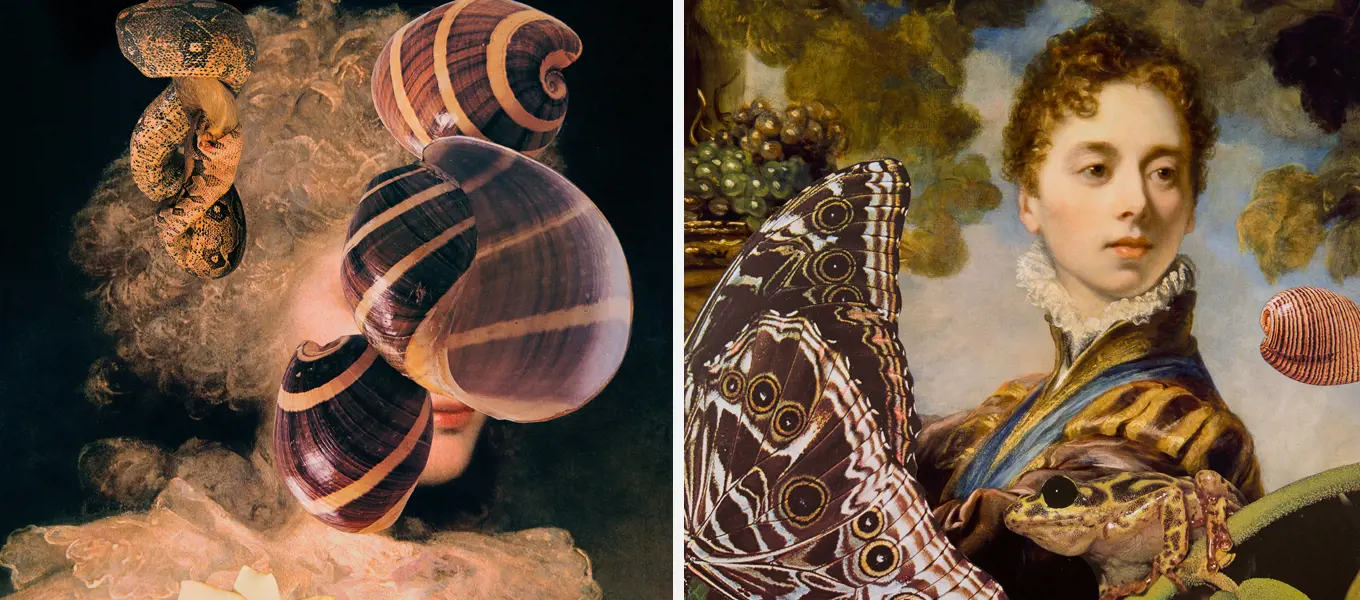 Bower of Bliss: The Next Chapter
Performance at Chatsworth Arts Festival 2018, © Fatosh Olgagher