In 2015 some more unusual photography has been carried out on the Henry VIII Boxwood Rosary. The rosary was made in Flanders, early in the 16th-century, for Henry VIII and later purchased by William Spencer, 6th Duke of Devonshire. It is carved boxwood, 58 cm long with the Pater bead being 5.4 cm diameter.
The Natural History Museum in London has a computer generated imagery (CGI) scanner, which is unusually used to x-ray items rather than bodies. They have scanned the rosary with each scan taking 50 minutes. Two 360° CGI images will be created where minute detail of each bead can be studied together with the composition of the pieces and the voids within created during assembly of the carved pieces of boxwood.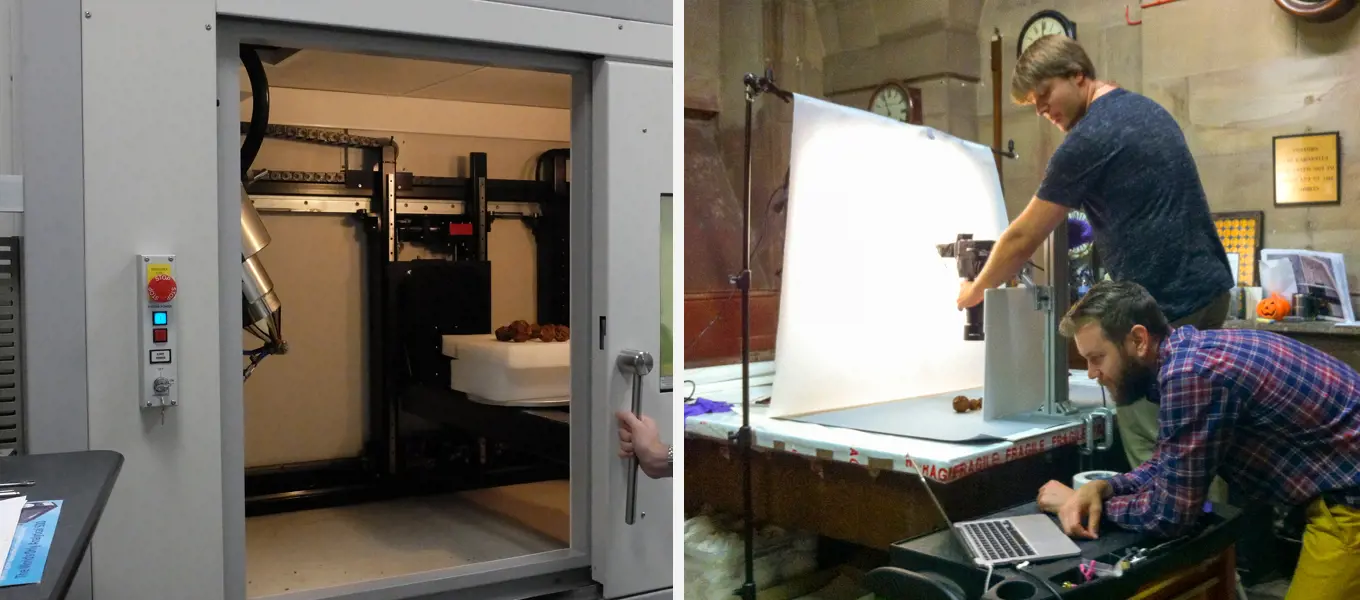 Further photography was also completed at Chatsworth by two Canadian photographers; Ian Lefebvre and Craig Boyko, art photographers at the Art Gallery of Ontario; who have travelled the UK photographing 17 boxwood items in different collections. Over two days they took 1700 photographs of the rosary. These will be 'stacked' (upwards of 30 photographs per image will be layered by a computer programme) to generate images that are totally in focus with no depth of field. The file sizes will be huge so great magnification can be achieved for in-depth study.