Come and say hello
The farmyard at Chatsworth has been a favourite day out for children of all ages since 1973. There are so many farmyard friends to meet and there are animal handling sessions too.
In 2021 we were accredited by the Rare Breed Survival Trust for our rare breed programme.
View a few of our friendly faces before your visit below.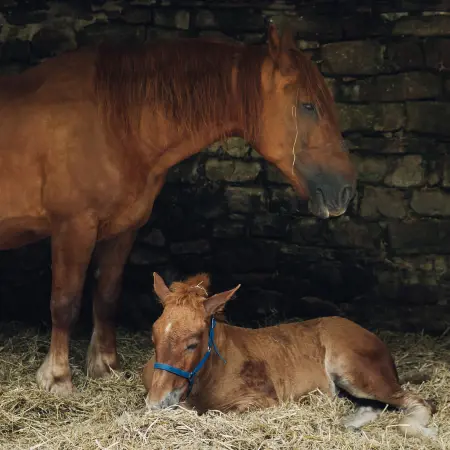 Eugenie and Huxley
Hello, I'm Eugenie, a Suffolk Punch mare and a rare breed, and this is my foal Huxley.
My ancestors used to pull carts and work the fields, but the arrival of machines meant I wasn't needed any more and my breed nearly became extinct.
Come and say hello, we're very friendly.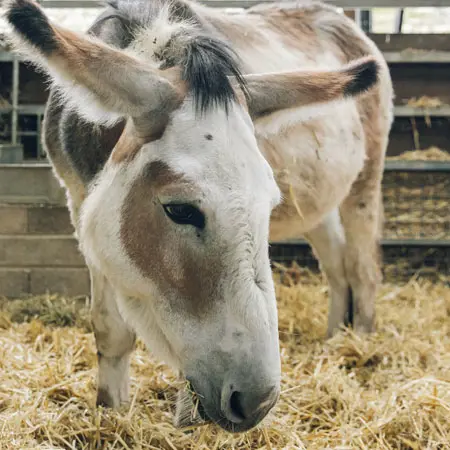 Seamus
Let me introduce myself, I'm Seamus, one of the donkeys.
I love it at Chatsworth because I get my nose stroked a lot. 
Sometimes you'll hear me braying loudly when it's time for tea.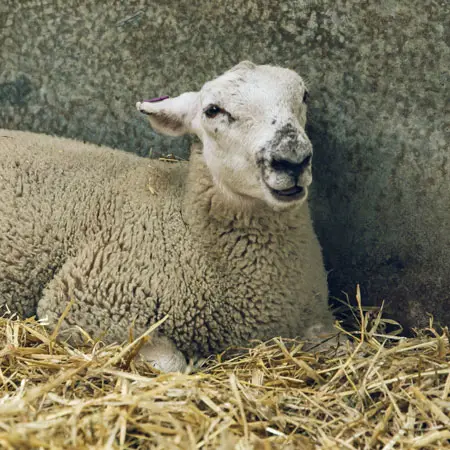 Ariel
Hello everyone, I'm April. My nickname is 'smiler', can you see why?
I was born here with my twin brother Arthur. I like my visits to the farmyard because I get to see my other farmyard friends. 
You'll get to meet them too.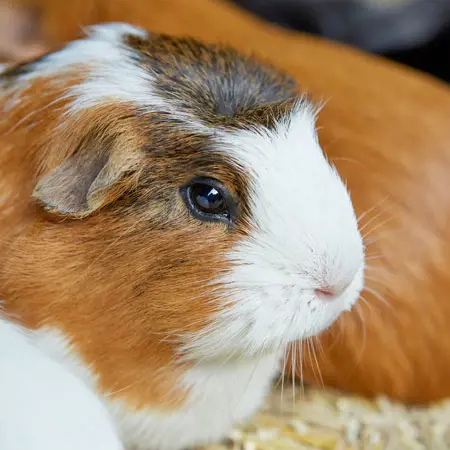 Custard
Hello, I'm Custard, a guinea pig who loves sitting on knees.
I like being stroked, I like vegetables, I like being stroked, I like fruit, I like being stroked... You get the idea!
When I'm excited, I make a noise called a wheek.
The rustle of a vegetable bag makes me wheek. Did I mention that I like vegetables?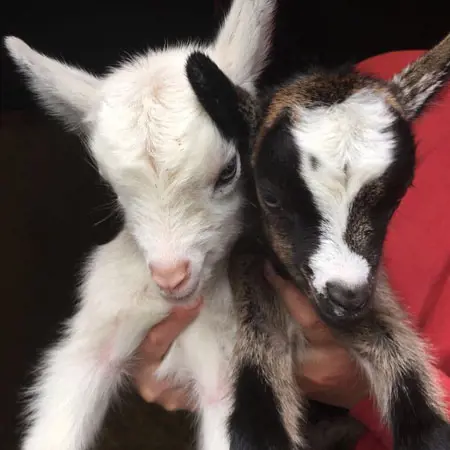 Grace and friend
Hello, hello, hello
We're pygmy goats, which is why we're so small. 
Being small means you can have lots of fun. When no one's looking, we squeeze through the bars of our pen and go and explore the barn.
People think we're very sweet when they meet us, we have no idea why?
Daily activities
We have a working farmyard at Chatsworth. You can see our cows being milked almost every day until the end of October. Fun and educational – it's a great way for little ones to learn about where their favourite drink comes from.