Paine's two bridges, One Arch and Three Arch, were based on Italian prototypes, for example, the Roman bridge at Rimini in Italy.
Three Arch Bridge, which was started in c.1759 and substantially completed by 1761, carries the main drive over the River Derwent up to the house. The bridge was carefully angled so as to be seen from the house and orientated in such a way as to provide that last, striking view to the house from the entrance drive.
At the south end of the park is One Arch Bridge, which was built in 1759–1760. This coursed, squared sandstone and ashlar structure is a feature of the south park, its single round arch reflecting in the river to great effect when the water is calm. From the bridge there are views north to Paine's Mill.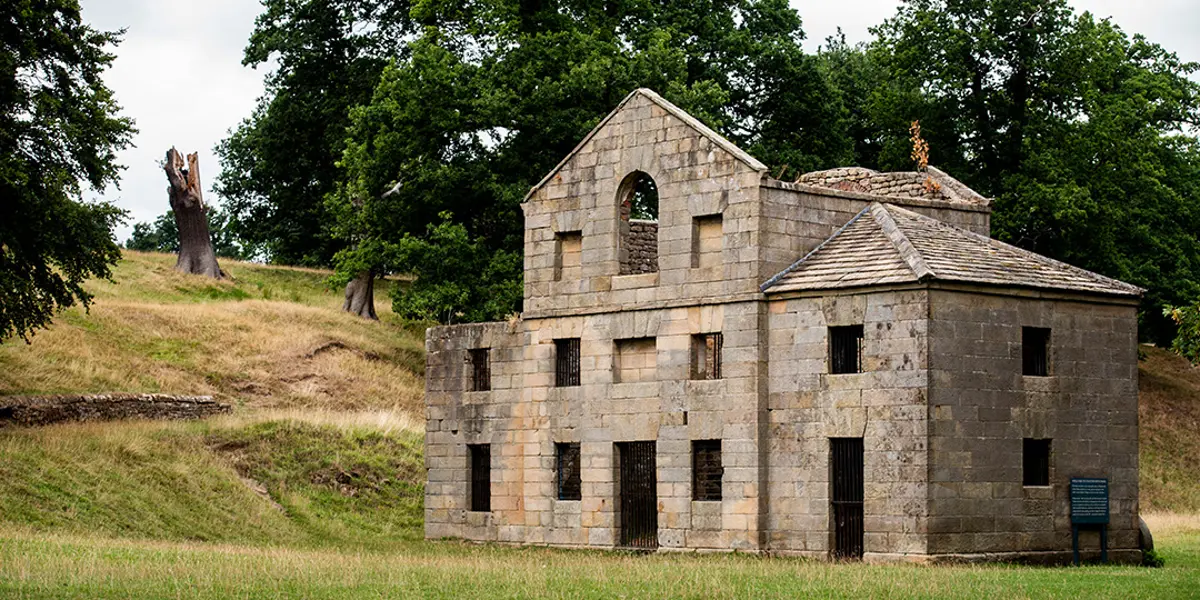 Paine's Mill
Perhaps the most intriguing feature that Paine designed for the Duke is the Mill, which was built between 1761 and 1762. It was a replacement for the former working mill near the house and designed as an eye-catcher within the park.
Framed by a small open woodland to the west, the plain, classical elevations of the Mill provide the termination of views from the north and south. Originally an ornamented working building, the Mill was damaged by falling beech trees in the great storm of 1962. Duchess Deborah prevented the mill from being dismantled and had it made safe as a ruin, thus maintaining its architectural contribution to the landscape.