Oil painting workshop with Sue Nichol
Saturday 2 March | 9.30am to 3.30pm
£125 per person
Join acclaimed artist Sue Nichol for an oil painting masterclass in the Chatsworth Garden art studio. Working from photographs and taking inspiration from the Derbyshire landscape, Sue will guide you through each stage of the oil painting process from planning composition to working with materials and providing individual feedback and advice. You will develop skills painting in oils along with cold wax, painting knives and pigment sticks to demonstrate the flexibility and fun aspect of using a traditional medium in a new exciting way.
The day includes tea, coffee and a delicious, locally sourced graze box lunch provided by the Chatsworth Estate Farm Shop. 
Sue is part of the Peak District Artisan group. She has been a professional artist for many years and exhibits regularly with two galleries - Staithes Gallery and The Old School Gallery, Muker.
Of her own work, Sue says: 
"The wild hills and moors of North Yorkshire and Derbyshire provide a challenge and I love to paint them as they are exposed to the extremes and intensity of light. I try to capture a particular atmosphere created, sometimes fleetingly, by swiftly changing weather conditions and am fascinated by nature's ability to present a landscape in so many different tempers. I hope my viewers are able to uncover in my work some of the magic I feel in the places I am inspired to paint."
All materials will be provided, but participants are welcome to bring any favourite colours, a small easel, pochard box or other support. Please bring your own photos to work from, though Sue will have some too for inspiration.
Please bring an apron, smock or overalls to protect your clothes. The workshop is suitable for both beginners and more experienced artists looking for ways to loosen their style and experiment with compatible mediums.
Meet at 9.20am at the top garden gates (near the Stables) ready for a 9.30am start. 
www.peakdistrictartisans.co.uk/all-artisans/sue-nichol/
Instagram - @staithesartist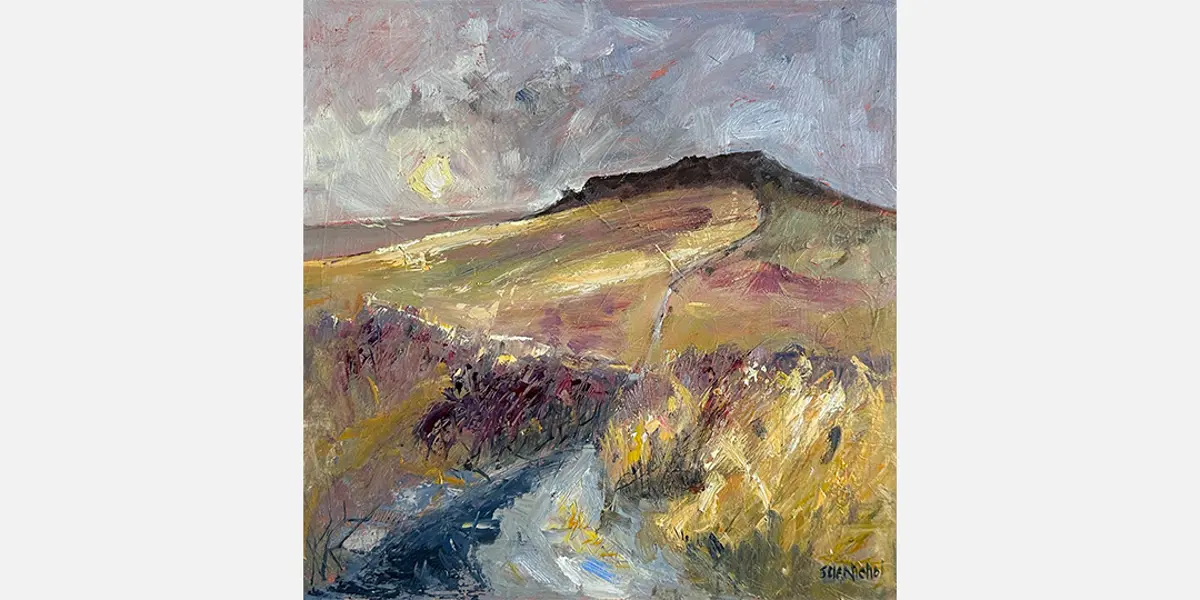 Stay with us
With so much to see, do, and explore in the Peak District, it's a shame to only come for the day, so why not stay a little longer? Our country cottages, shepherd's huts, hotels, and inns are the perfect base for exploring all that Chatsworth, Derbyshire, and the Peak District have to offer. Find out more.