Collections & Archives Assistant Ian Gregory is continuing to digitise the papers of William Cavendish, 8th Duke of Devonshire, and reflects on one of the items he has encountered recently.
While scanning documents in Chatsworth's Archives, I came across a list of names. They were names of royal guests at the coronation of King Edward VII in 1902. The first thing that struck me was the name of the Archduke Francis Ferdinand of Austria-Hungary, which opens the list. Is this the man whose murder in 1914 triggered World War I? Secondly, I noticed that while some of these monarchies still exist, many do not. Belgium, Denmark, Sweden, Spain and Siam (now Thailand) still have a monarch. Germany, China, Greece, Egypt, Italy, Persia (now Iran), Portugal, Romania, and Russia do not. Not all of those royal houses fell at the same time, but the 20th century witnessed revolution and social change on an unprecedented scale.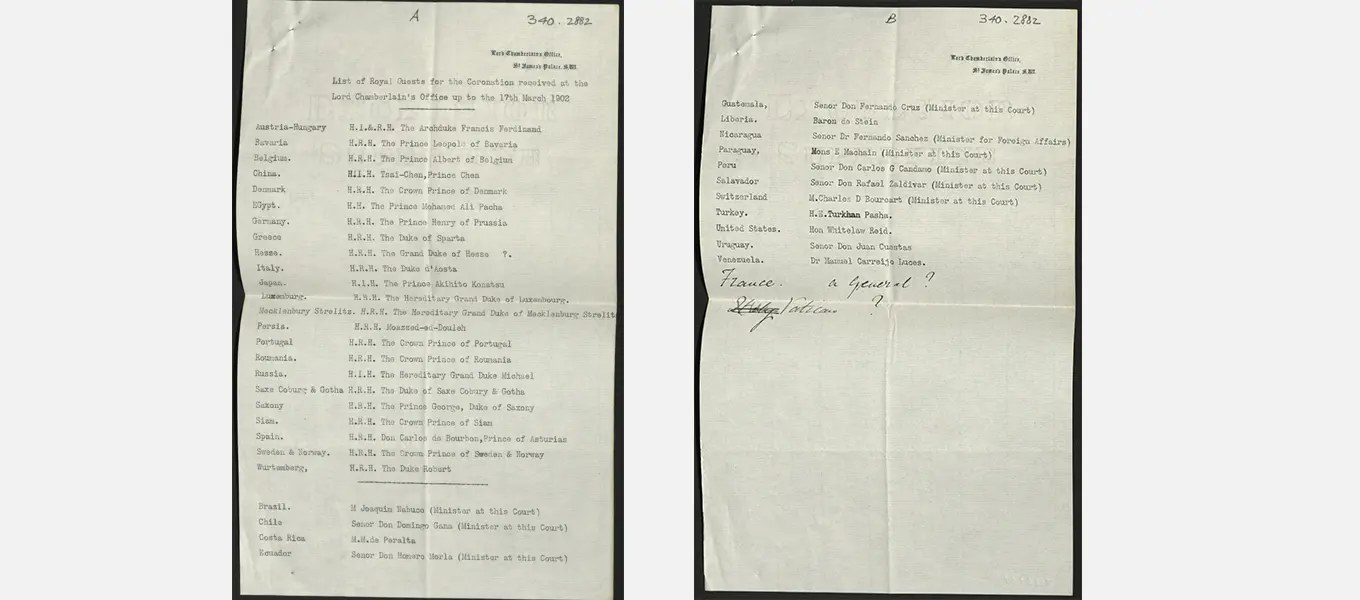 List of Royal guests for the coronation of Edward VII.
Why this happened is a complex question. Poverty and oppression certainly existed, but they had done for centuries, and kings had stayed on their thrones. When one monarch or dynasty was overthrown they were replaced by other monarchs, not republics. The Industrial Revolution brought social as well as technological upheavals, yet the country where it began kept its royal house. Perhaps this was because the British had experimented with a republic in the 17th century, become disillusioned and restored their monarchy.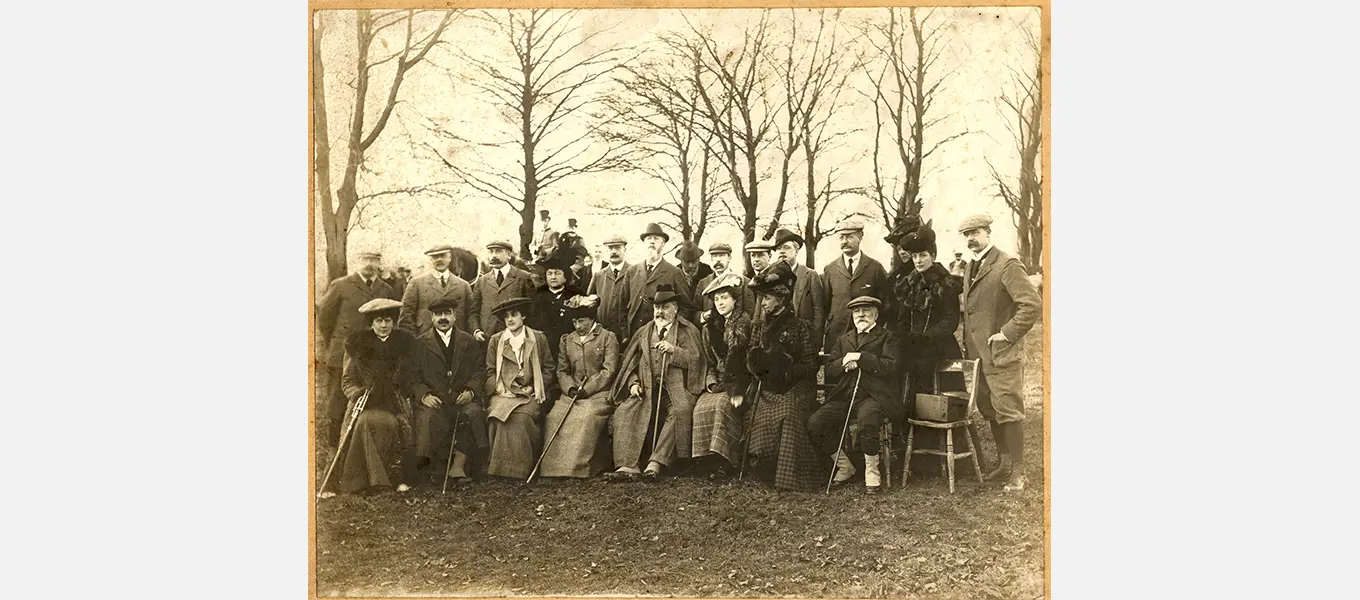 A Royal house party at Chatsworth: Edward VII and Queen Alexandra were regular guests of the 8th Duke of Devonshire and his wife Duchess Louise.
Two World Wars certainly brought down many dynasties. Some monarchs were blamed for defeat and toppled by their own people while others were exiled by invading forces. Once the idea of a republic became established, other nations realised that it could be done. Kings and queens were exiled from the Low Countries by the Nazis, but returned when Hitler was defeated. The Dutch Queen Wilhelmina became a symbol of resistance to the German invaders.
I try to imagine the coronation that our list refers to. As those royal guests listened to the choirs, as they watched their host being crowned, did they foresee trouble ahead? Or did they think that their dynasties would last forever? So many powerful figures gathered that day. Now their power is gone, like echoes from a choir.