If asked to think of the women of Chatsworth, certain figures may spring to mind. Perhaps you think of the ambitious and powerful Bess of Hardwick, Countess of Shrewsbury and rebuilder of the great houses at Hardwick and Chatsworth. Maybe Georgiana Spencer, Duchess of Devonshire, captures your imagination as a leader of fashion, Whig hostess and the subject of 18th century scandal. Or perhaps you think of Deborah, Duchess of Devonshire, prolific writer and one of the famous Mitford sisters.
However, with centuries of history on which to draw, it is no surprise that there are many more women whose connections to Chatsworth are not well-known but who each have a remarkable story to share, often through documents held in the Devonshire Collection Archives at Chatsworth.
I am a current PhD student at the University of Oxford, researching the interpretation of country houses for the visiting public over the last century. This summer I have been undertaking a research internship with Chatsworth which aims to compile a comprehensive and up-to-date bibliography covering individuals, properties and topics represented in the Devonshire Collection Archives.
As well as looking at Chatsworth and the main ducal line of the Cavendish family, I have also been exploring the wider family and their lives, homes and associates. My doctoral research often focuses on the forgotten or unknown stories at country houses, so it has been fascinating to delve into the lives of the women introduced in this blog, who have often been overshadowed by their more famous contemporaries.
Henrietta Ponsonby (née Spencer), Countess of Bessborough (1761-1821)
Henrietta Ponsonby, Countess of Bessborough (known as Harriet) was the sister of Georgiana Spencer, Duchess of Devonshire. She married Frederick Ponsonby in 1780, the future Earl of Bessborough and the Duke of Devonshire's cousin. She was devoted to her sister and assisted with her political campaigning. With her husband, Harriet was also deeply involved in the Devonshire House circle, falling into significant amounts of debt.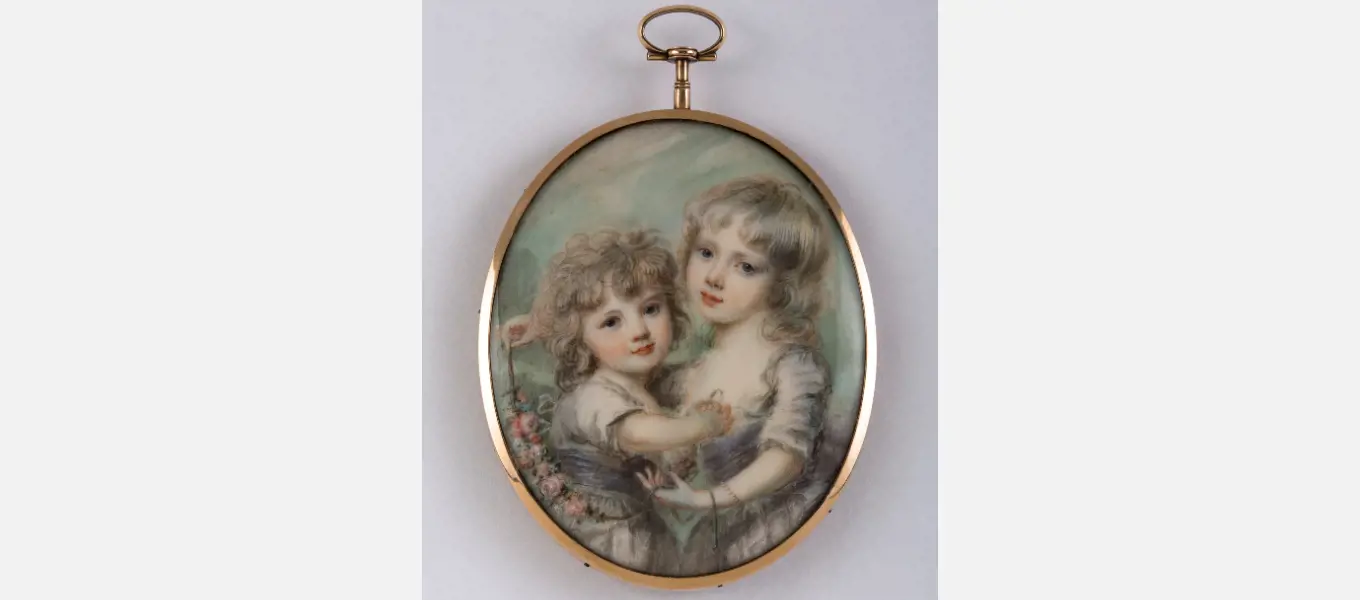 The marriage was not a happy one, and after a series of affairs (including one with the playwright Richard Sheridan) Harriet met Lord Granville Leveson-Gower while abroad, on the same trip designed to take Georgiana overseas after the Duke of Devonshire discovered her pregnancy by Charles Grey. Harriet and Leveson-Gower embarked on a seventeen-year affair which produced two illegitimate children. Harriet also had four children with her husband, including her daughter Lady Caroline Lamb, the famous novelist and lover of Lord Byron.
The affair only ended when Leveson-Gower married Harriet's niece (and Georgiana's daughter), Lady Henrietta Cavendish. Historians have debated the extent to which Harriet had a hand in this arrangement and the motivations behind her actions, as well as the long-term effects on her. After a lifetime embroiled in high society and its many intrigues, she spent her later years in the company of familiar friends, children and grandchildren. She died in 1821 and was buried in the Cavendish vault at All Saints', Derby.
Henrietta Leveson-Gower (née Cavendish), Countess Granville (1785-1862)
Henrietta Leveson-Gower, Countess Granville (known to her family as Harriet or Hary-O) was the daughter of William Cavendish, 5th Duke of Devonshire and his first wife Georgiana Spencer. She was devoted to her mother, although much of her upbringing was shaped by her pious tutor, Selina Trimmer. Harriet grew up in a household that, alongside her siblings, included the illegitimate son and daughter of the Duke and his mistress Lady Elizabeth Foster, as well as Lady Elizabeth herself.
Upon the death of her mother in 1806, Harriet's position became uncertain; as the unmarried daughter of the family, she was usurped as the rightful controller of the household by her father's mistress. Her aunt Harriet, Countess of Bessborough, appears to have stepped in to help secure her niece's position, putting forward her own lover, Lord Granville Leveson-Gower, as a suitor. This may have been to aid his political career or was simply a way of keeping him in the family circle after recognising that he needed to marry.
Despite this unusual start, the marriage was a very happy one. Leveson-Gowers's career flourished, leading to his appointment as Ambassador to France three times. With considerable experience as a society hostess in England, Harriet took on the role of ambassador's wife, hosting numerous balls and receptions and eventually becoming very popular in Parisian society. Her husband was granted an earldom in 1833 for his service to government, giving Harriet the title Countess Granville.
After Granville's death in 1846, Harriet entered a period of intense grief, retiring from society and dedicating her time to philanthropy. She spent much of her time at Chiswick House, which she inherited in 1858 upon the death of her brother. She died in London in 1862.
Throughout her life Harriet was a prolific letter writer. She wrote to her sister Georgiana almost daily from 1801 to her sister's death in 1858, and her witty, detailed letters capture much of 19th century aristocratic society. Four edited collections of her letters have since been published and some of her correspondence is held in the archives at Chatsworth.
Lucy Cavendish (née Lyttelton), Lady Frederick Cavendish (1841-1925)
Lucy Caroline Cavendish (commonly known as Lady Frederick Cavendish) was the daughter of George William Lyttelton, 4th Baron Lyttelton and his wife Mary Glynne (sister-in-law of Prime Minister William Gladstone). She was Maid of Honour to Queen Victoria for a year before marrying Lord Frederick Charles Cavendish, second son of the 7th Duke of Devonshire, in 1864.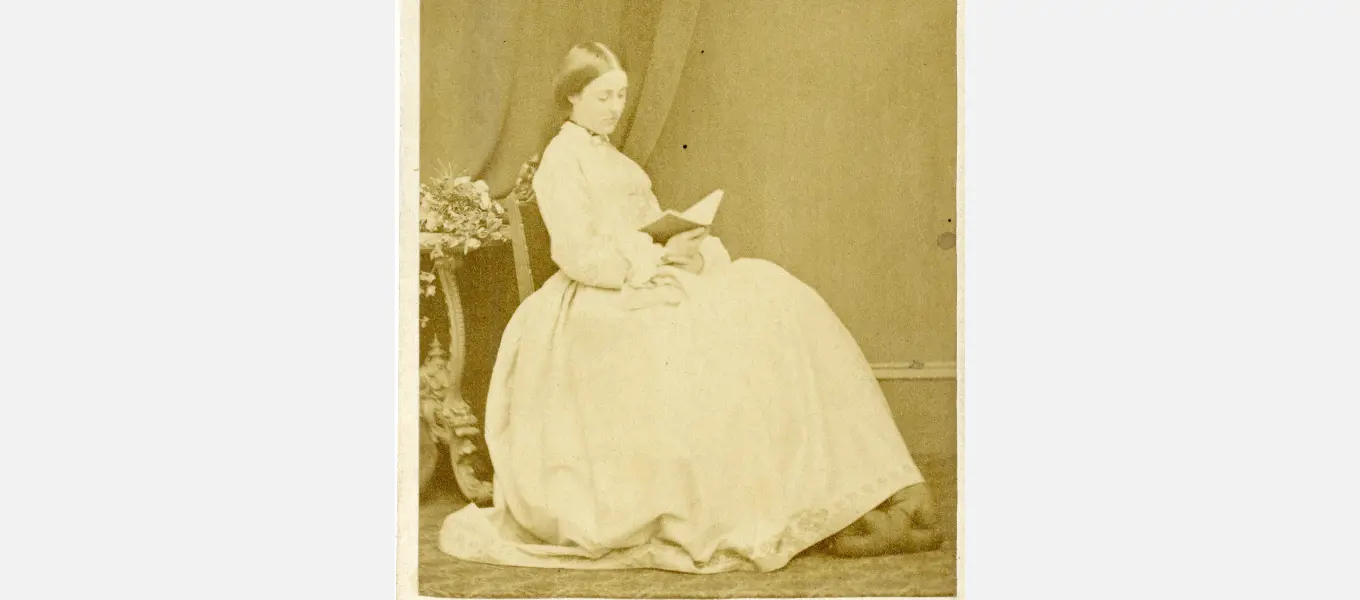 The marriage came to a sudden end when her husband was assassinated in the Phoenix Park Murders of May 1882, an attack carried out by the extreme nationalist group, the 'Irish Invincibles'. The death of her husband hit Lady Cavendish severely and she never remarried, although she claimed to hold no resentment towards his murderers.
She dedicated her widowhood to philanthropy, mainly in the area of girls' and women's education. This included The Girls Public Day School Company which promoted the establishment of large day schools for middle-class girls. She was President of the Yorkshire Ladies Council for Education for twenty-seven years (1885-1912) and a member of the Royal Commission on Secondary Education (the Bryce Commission) in 1894. She was also president of the Friends of Armenia and was awarded the honorary degree of Doctor of Laws from the University of Leeds in 1904 for 'notable services to the cause of education'.
Although she declined the post of Mistress of Girton College, Cambridge, Lucy Cavendish College (also in Cambridge) was named after her in 1965. She died in 1925 and was buried in her husband's grave in Edensor churchyard, near Chatsworth. Writing two years after her death, The Spectator described her as 'a typical Victorian great lady'.
She was a prolific diarist throughout much of her life, keeping a diary from the age of thirteen to forty-one, with two edited volumes of her diaries published after her death. Chatsworth holds these original diaries and a large amount of her correspondence in the Devonshire Collection Archives, providing keen insights into both family life and political concerns across her lifetime. 
Banner image: A page from one of the diaries of Lucy Lyttelton
Isabel Budleigh
University of Oxford