The Devonshire Collection Archives contain family and estate papers spanning over 500 years – personal papers of family members, and records generated through the management and administration of the family's extensive estates.
However, there is a third category of archive: those which have been donated from external sources. These complement the other collections by offering a different perspective. Often they have come from former staff or their descendants. While there are certain types of staff records amongst the estate papers, on the whole these don't tell us a great deal about the subjective experiences of those staff or give an insight into their lives outside of their work. This is why the personal archives of former employees can be so fascinating.
We are currently in the process of acquiring an exciting new addition to these collections: the papers of Dorothea Mary Lee (known as Dora, 1892-1962).
Dora was born in Tiverton, Devon, the daughter of a wheelwright; in 1905, aged 13, Dora was sent into service as a scullery maid in Dorset, working for the widow of a well-off local businessman. This was the lowliest position in the household, and she would have spent very long hours doing hard physical work.
It seems that Dora had many friends who were also in service, and throughout her career she kept in constant touch with them by postcard. It's clear that these were used in a similar way to texts or WhatsApp today – a quick means of conveying brief messages (sometimes cryptically to avoid prying eyes). However, for Dora they were both a means of communication and a collection: her friends knew she enjoyed collecting cards and always tried to find new and entertaining ones to send. There are hundreds of postcards in her archive, the earliest dating from 1907. Her son Stanley Vince worked through all of these to try and identify senders, dates and locations. It isn't often that we receive an archive with a ready-made catalogue like this!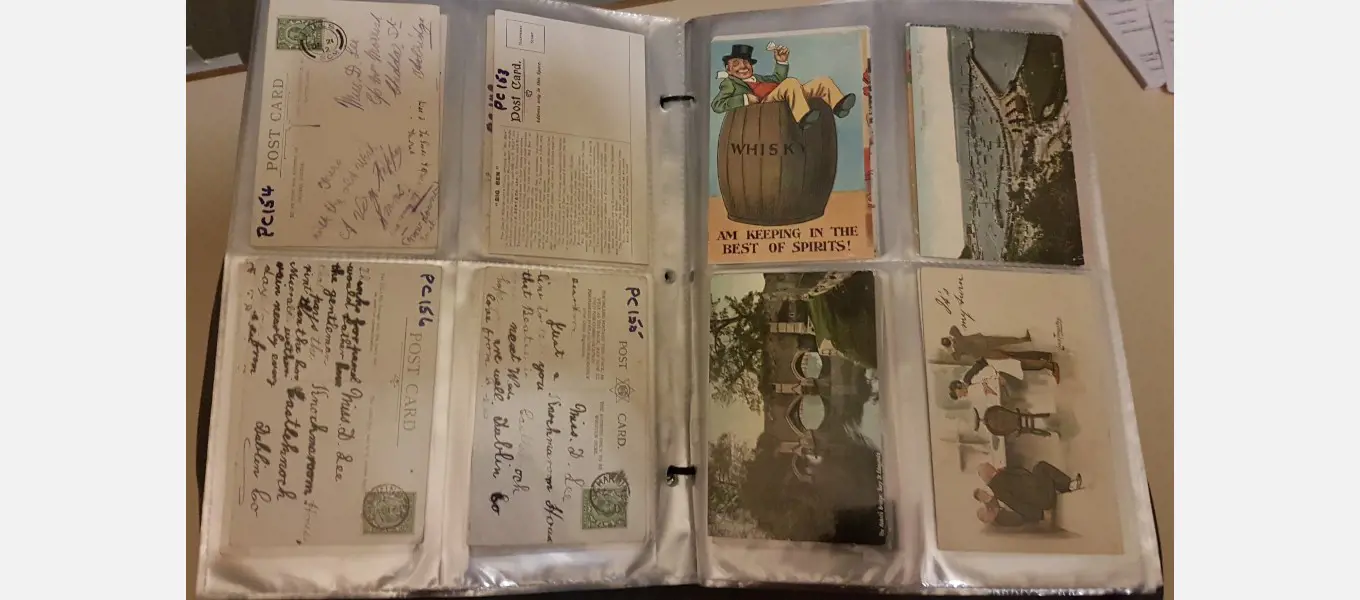 It's a sign of Dora's ambition that she was determined from the outset to work her way up the 'downstairs' hierarchy. From Dorset, she moved to London in 1907, working as scullery maid in the home of a wealthy elderly widow. It is likely that there was a French chef on the staff, as Dora started keeping notes of French dishes with their English translations, clearly keen to learn more. In 1909 she went as kitchen maid to the household of Ernest Cunard (of the steam ship company), and subsequently worked for various different employers, including Consuelo Vanderbilt (Duchess of Marlborough), and the Guinness family (descendants of the Irish beer magnate). It was the Guinnesses who recognised Dora's talent and in 1911 they sent Dora to train with the great French chef Auguste Escoffier at the Paris Ritz. This was an astonishing achievement for a woman at that time – top chefs were always male, and it would have been a difficult environment to work in. As well as learning how to make highly complex dishes, she would also have learnt how to plan menus and manage a large team.
Armed with this experience there was no stopping Dora and she began freelance work as a cook to wealthy and titled families, culminating in her appointment as second cook to the 9th Duke of Devonshire and his wife Duchess Evelyn in 1916. The family were about to depart for Canada as the Duke had been appointed Governor-General. Duchess Evelyn was particularly keen to find a cook skilled at 'sugar work' and Dora's Paris training must have set her head and shoulders above any other candidates. She set sail for Canada on 6 October 1916 with an advance party of staff to prepare things for the family's arrival.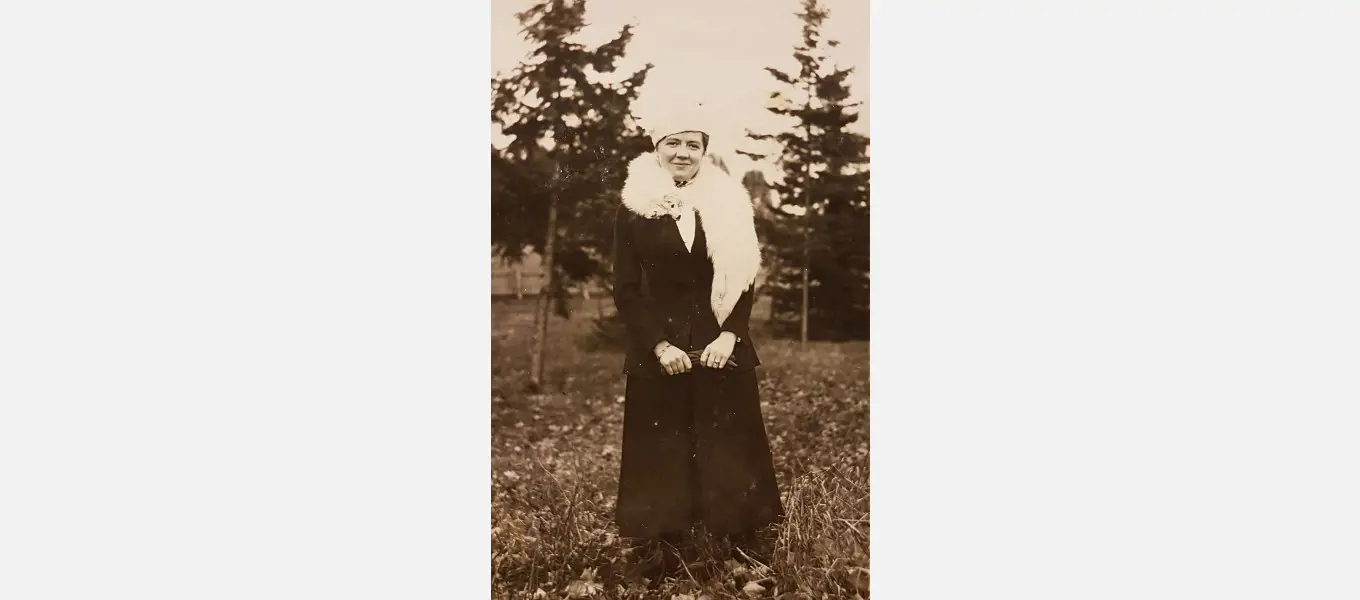 Their new residence was Rideau Hall in Ottawa. Not many postcards survive from the first 18 months of Dora's time there, but she was certainly busy cooking for many important luncheons and dinners (including a visit from the Prince of Wales), garden parties, and preparing picnics for holidays. After 18 months, she was made head cook. However, she clearly found time to have fun as well, as some of the surviving photographs from the time suggest.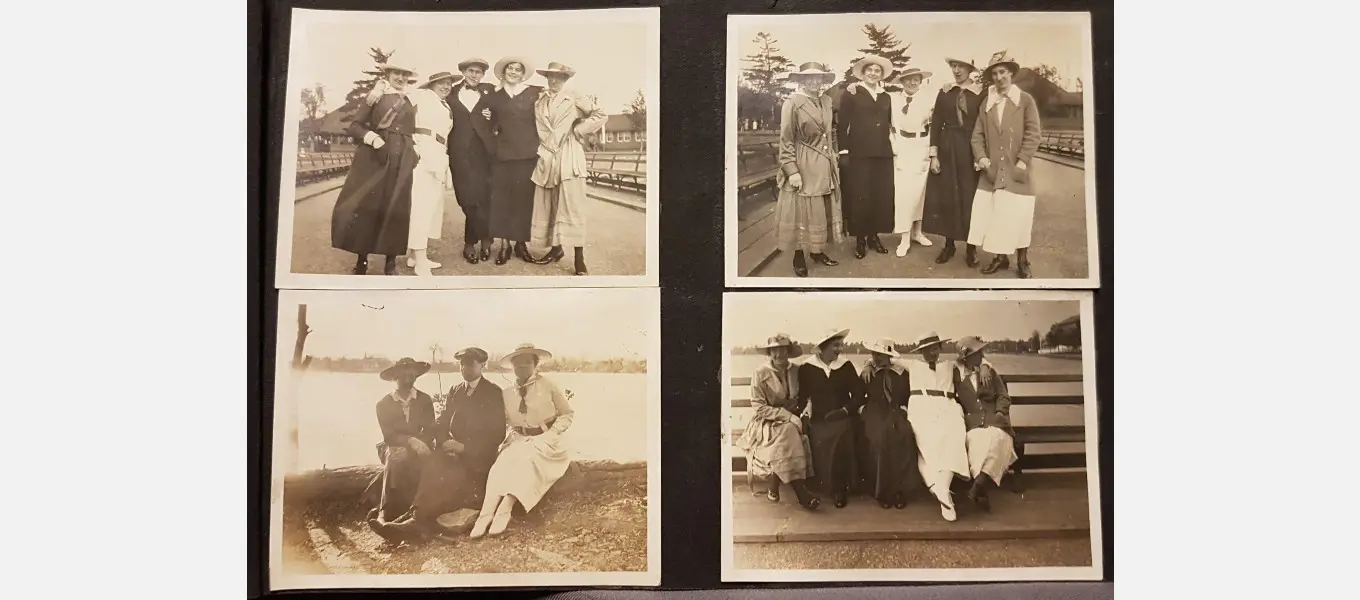 In September 1919 she handed in her notice, but continued working as a cook until 1921 when she met and married Archibald Vince while she was on a trip to England. She and her new husband then returned to Canada and purchased a confectionary store in Ottawa.
Given how often she moved around while she was in service, it's remarkable that so many of Dora's papers from those days survive; she clearly felt it was important to document her life – for herself and for her descendants, although she rarely talked about her time in service to her children.
Jill Downie has called Dora 'a star in her own world, who had broken down barriers and entered what had always been considered a man's realm: the kingdom of haute cuisine'. We are delighted to add her papers to the archives at Chatsworth. They are a gift from Dora's granddaughter, Nancy Vince, although her uncle Stanley (Dora's son) was the main family archivist, working through his mother's papers, organising and cataloguing them.
So far, we have received one photograph album and Dora's postcard collection. We look forward to further additions to the archive, so look out for more blogs about Dora.
If you are interested in finding out more, Jill Downie's book, Storming the Castle: the World of Dora and the Duchess (1998) is a wonderful read, and makes extensive use of Dora's archive.