Collections and Archives Assistant Ian Gregory is transcribing the 19th-century visitors' books held in the archives at Chatsworth and reports on a new discovery.
One of my duties at Chatsworth is to digitally transcribe old visitors' books. Every now and then a name catches my eye and has an interesting story behind it. The latest example is Sir John Rennie who called at Chatsworth on 26 January 1837.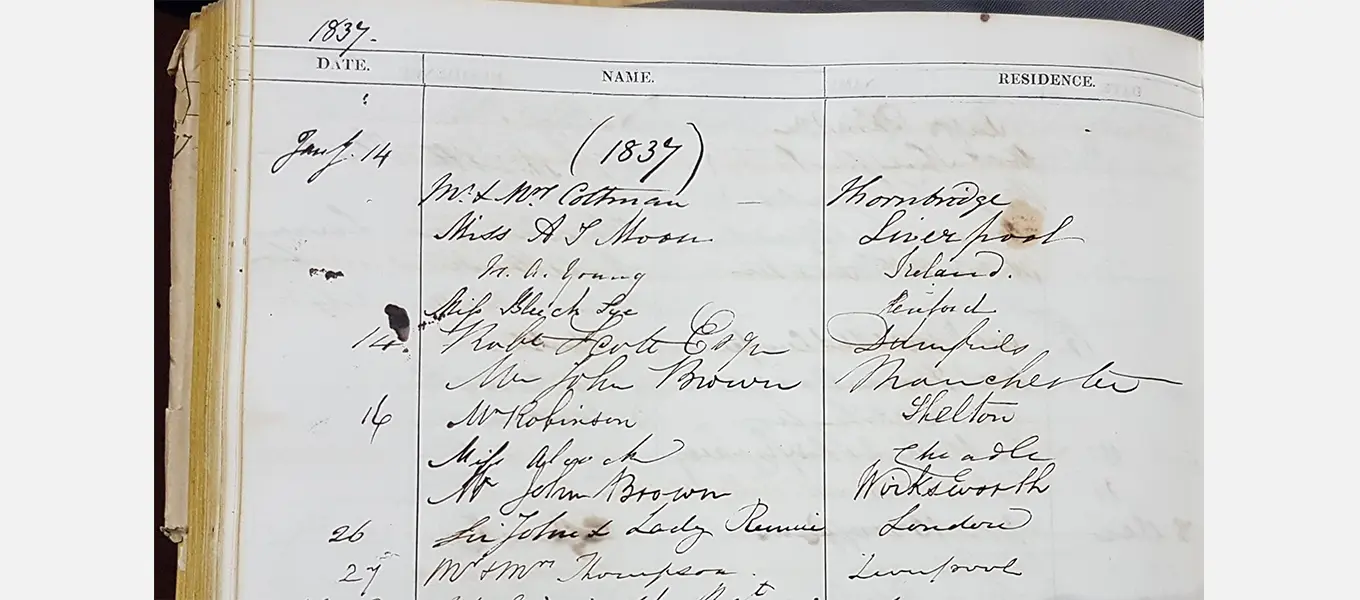 John Rennie's signature in an old visitor book
Rennie was born in 1794, the son of an engineer who was also called John and the brother of George – another engineer. John the younger followed in the footsteps of his father and brother. He worked on numerous projects but the most famous was a rebuilding of London Bridge. A bridge had spanned the Thames in that spot for centuries, but by the late eighteenth century a new one was needed. In 1799 a competition was held to find a new design, and this was won by John Rennie the elder, who beat Thomas Telford amongst others. Various delays meant that construction hadn't begun by the time of John Rennie the elder's death in 1821. His son John therefore took over the project and the bridge was finally opened in 1831. It consisted of five stone arches and was 928 feet (283 metres) long. The total cost came to £2.5 million (approximately £229 million in today's money). Rennie's bridge was replaced in 1967.
London wasn't alone in witnessing great construction projects. Here at Chatsworth the 6th Duke of Devonshire was building the North Wing and nearly doubling the size of the house. Joseph Paxton was radically altering the gardens. Paxton's work would culminate in the Great Conservatory, completed in 1840. He would go on to design an impressive monument for London, the Crystal Palace – setting of the Great Exhibition of 1851.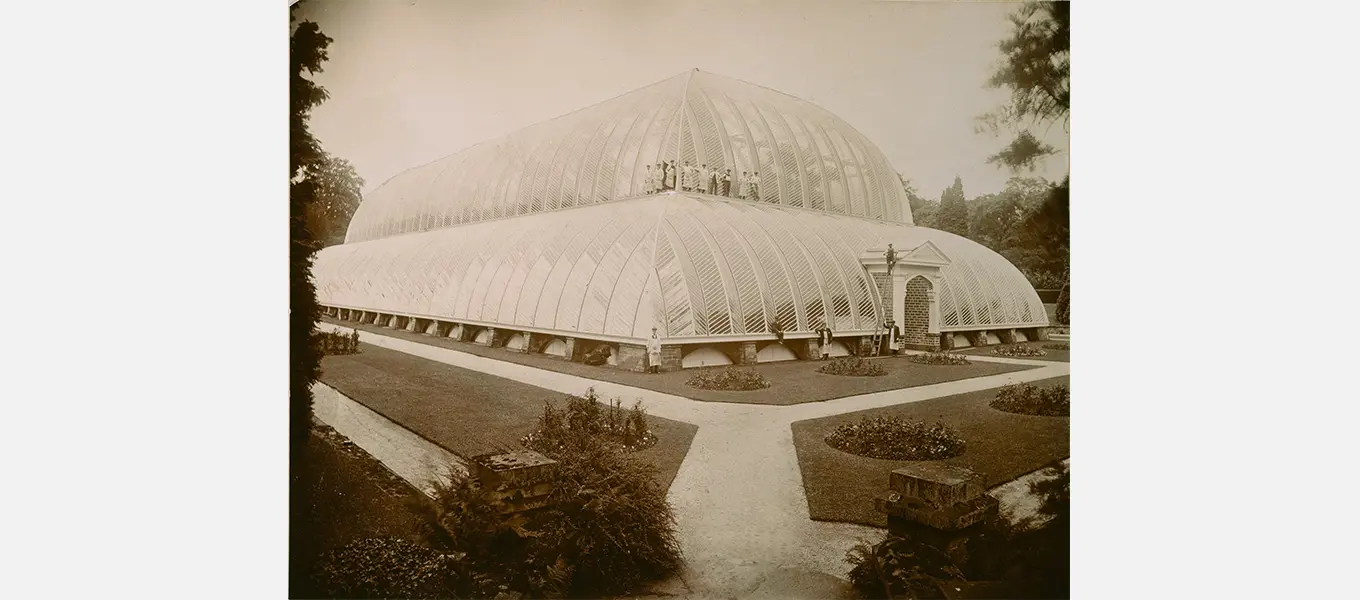 The Great Conservatory
Our visitors' book doesn't say whether Rennie met the 6th Duke or Paxton that winter in 1837 but if he had, they may well have found common ground – a shared interest in engineering and new technology.