Collections & Archives Assistant Ian Gregory is continuing to transcribe Chatsworth's historic visitors' books and reports on another signature that caught his eye recently.
From time to time I see a signature in Chatsworth's visitors' books which doesn't necessarily belong to a household name, but nevertheless has a story to tell. On 11 August 1837, a Mr Verelst and family signed into the book. They came from Aston Hall in Yorkshire, and the poet Lord Byron had stayed at their house.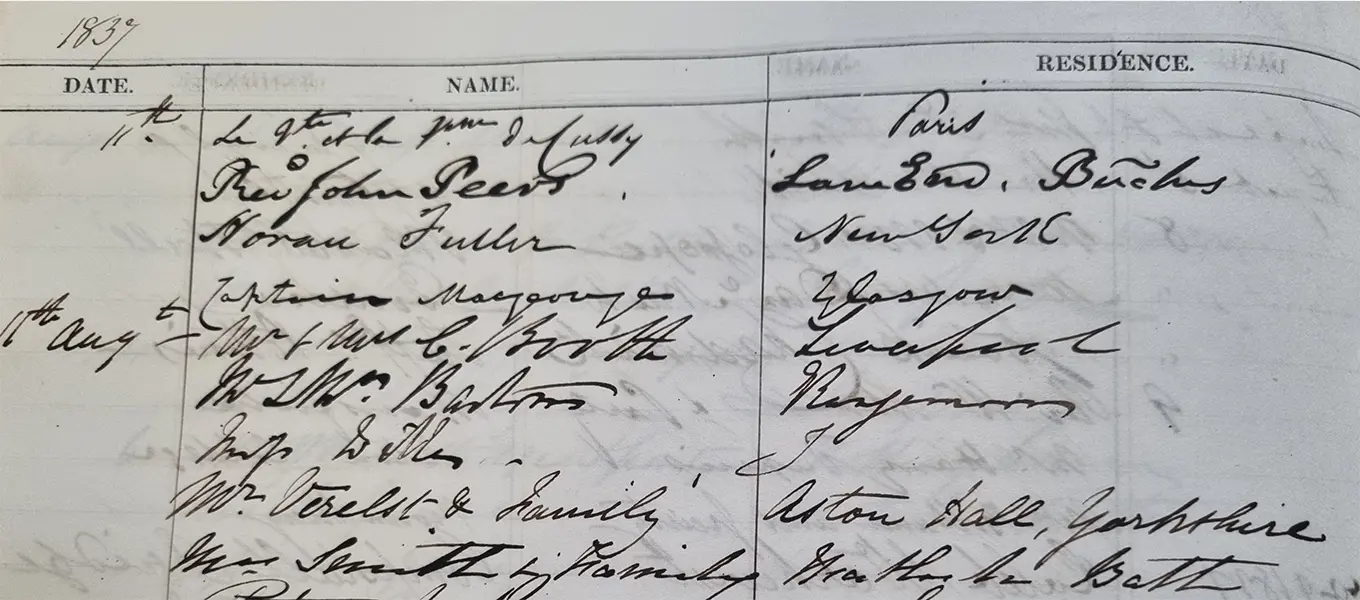 An extract from the visitors' book which includes the entry for Mr Verelst and family of Aston Hall.
The original Aston Hall burnt down in 1767. A new hall was designed by John Carr, who also designed the Crescent in Buxton for the 5th Duke of Devonshire. The previous owner of the hall, the Earl of Holderness, sold Aston to the Verelst family in 1774-5. The Verelsts subsequently let the hall to Sir James Webster, a friend of Lord Byron. Byron visited the hall for several months in 1813, when he is reputed to have had an affair with Lady Frances Webster, wife of James.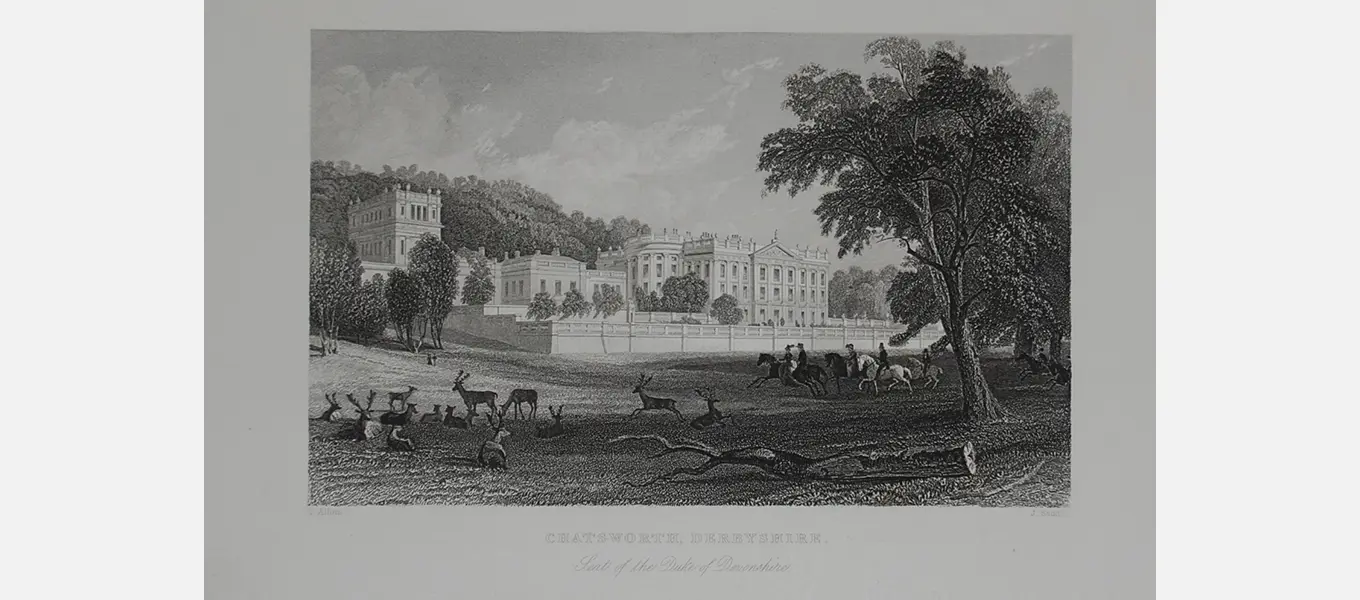 An engraving of Chatsworth dating from 1837, when the Verelst party visited.
Like many country houses, Aston Hall's fortunes declined during the 20th century. In 1928 the estate was broken up and the hall itself sold to Sir Ronald Matthews, J.P. In 1948, Aston Hall became a home for female psychiatric patients. Today it is a hotel. It is more fortunate than some country houses for many have been demolished during the 20th century. Even the fate of Chatsworth hung in the balance for a time in the face of crippling death duties. During the 1950s, there was speculation that the Cavendish family might have to sell the house, but the 11th Duke of Devonshire and Duchess Deborah managed to prevent this from happening. Not all of Britain's country houses were so fortunate.