Conserving and preserving the house and Devonshire Collections
The deep clean begins in the State Rooms during Christmas at Chatsworth, rooms which are not part of the Christmas route.  All small objects are packed up, safely stored, leaving the way clear for larger pieces of furniture to be moved, scaffold to be erected, chandeliers to be dismantled and for the rooms to be cleaned from floor to ceiling.

Floor waxing alone is a task that requires an immense of amount of care and a huge amount of elbow grease – the Great Chamber (28ft by 48ft) requires seven layers of wax alone - protection from the many pairs of feet that make their way around the visitor route each year.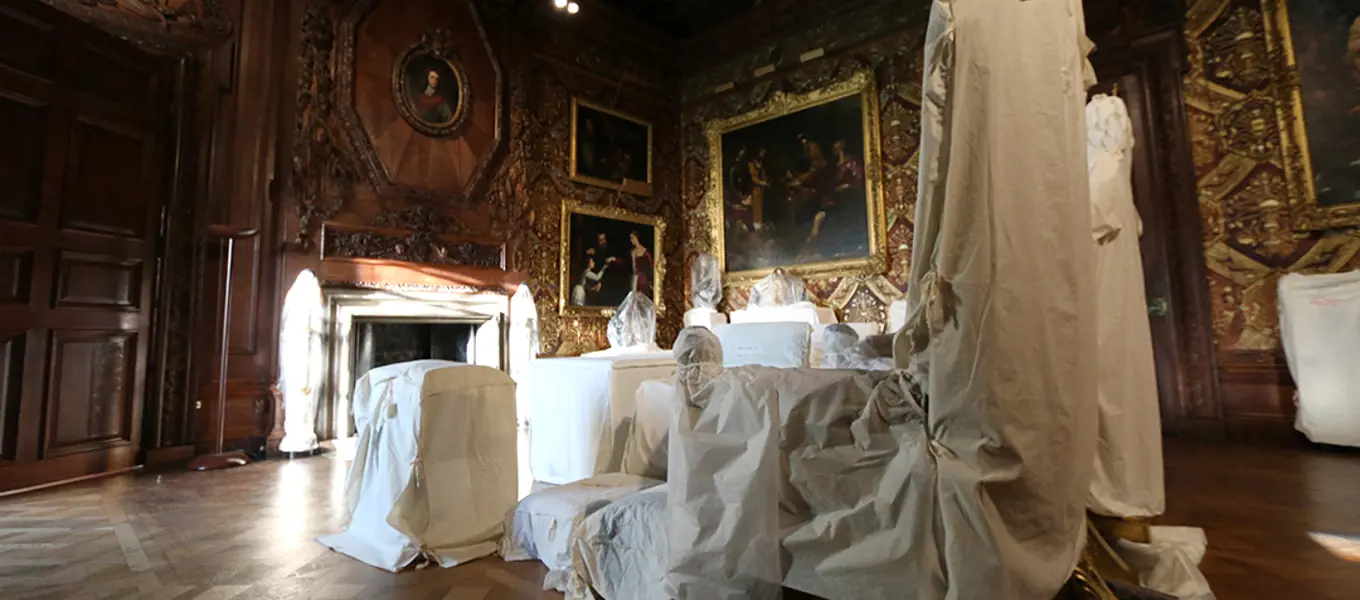 Using pony and hogs hair brushes, and lint-free dusters, along with special vacuums, each room is methodically cleaned. The deep clean team also condition check objects and undertake preventative conservation to ensure that all furniture, paintings, decorative objects, silver, ceramics and textiles are preserved and maintained in top condition.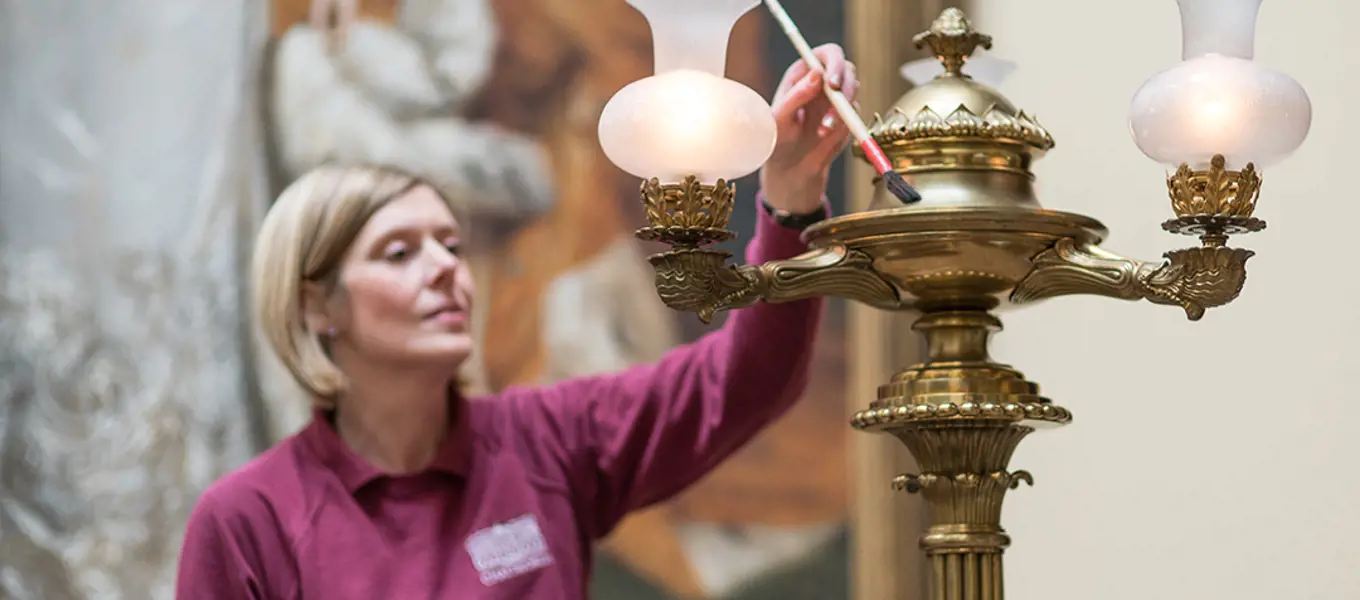 This is also the perfect opportunity to check that our environmental and pest controls are in good working order; which is an essential consideration when caring for the Devonshire Collections. A monitoring system is used to capture the environmental conditions in the house and store rooms to ensure that the light, temperature and humidity levels remain within recommended parameters, as these can often fluctuate depending on the weather and the amount of visitors in the house. 
We are also mindful of the damage that can be caused by over-cleaning certain pieces. Works of art, fabrics and furniture are rotated and rested in order to conserve and preserve them for future generations to view and enjoy.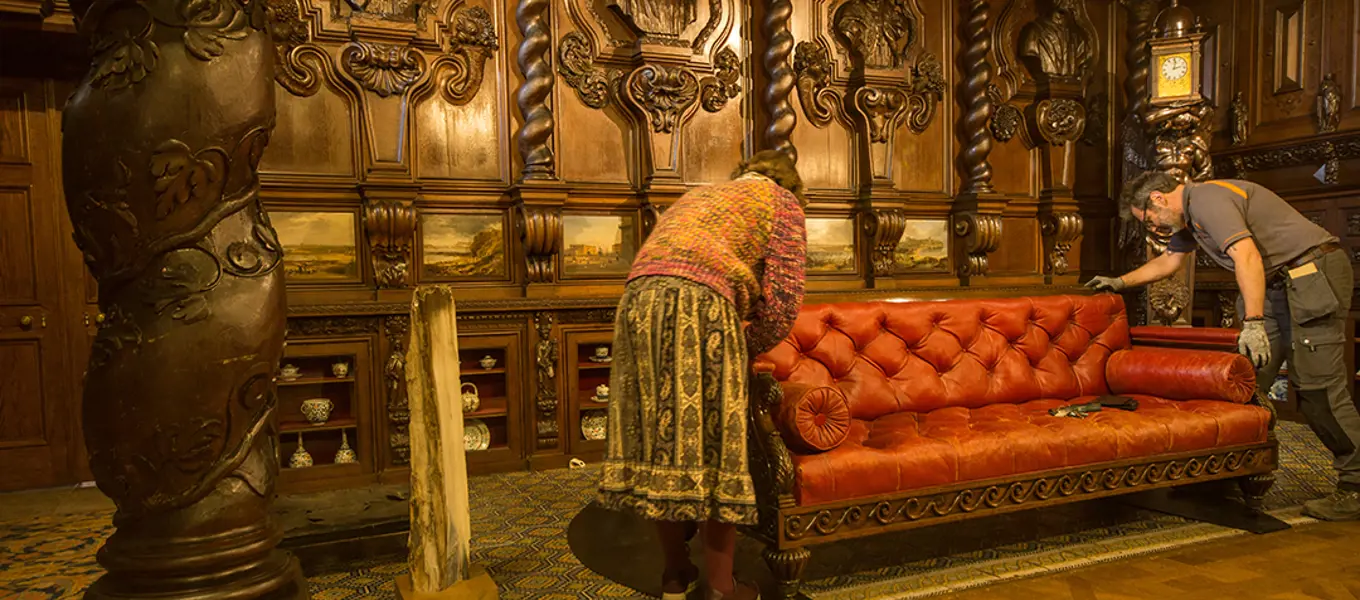 Even Christmas is prepared with conservation in mind - we only use real Christmas trees in the areas where it is safe to do so, mindful of the damage pine needles, and pine sap, can cause on historic textiles and furniture. 
After the State Rooms, the team moves on to the Sketch Galleries and when the house closes in early January, they move on throughout the rest of the visitor route - all 30+ rooms from top to bottom.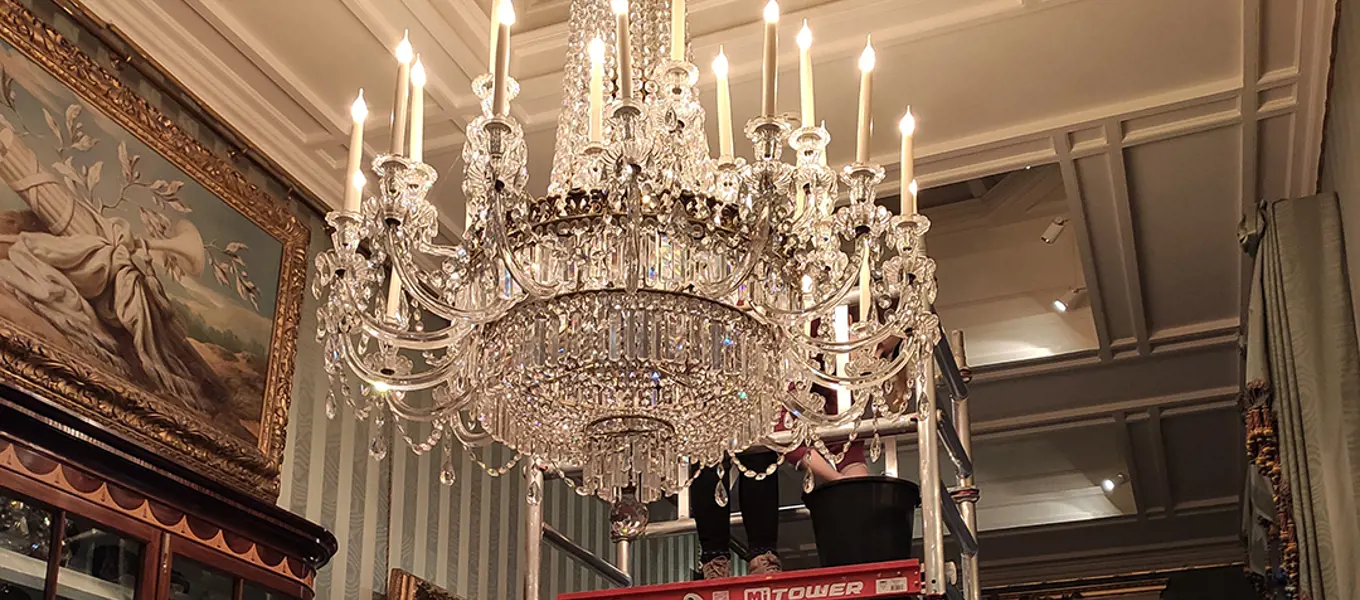 The Chatsworth House Trust is the registered charity which works tirelessly to conserve, restore and maintain Chatsworth and its Collections. It was set up by the Devonshire Family in 1981 for the benefit of the public. The Chatsworth House Trust does not receive any direct government funding and therefore relies upon visitor admissions, the Patrons and Friends of Chatsworth, events, sponsorship, grants and donations in order to meet these charitable objectives. Demands for conservation and maintenance are always far in excess of what the charity can support.
If you would be interested in getting more involved with the work of the Chatsworth House Trust and understanding more about how we care for Chatsworth and the Collections, you may be interested in joining our Patrons scheme.
Banner image credit Let's Go Peak District/Phil Sproson