Listen to Chatsworth's curator of decorative arts, Sash Giles, read this blog.
The Christmas season or 'Christmastide' runs the twelve days from 24 December to 6 January; that is, Christmas Eve to Epiphany, or Twelfth Day.  Instead of gifts being exchanged on Christmas day, they were given in celebration of New Year's day.
A number of documents, called rolls, survive from the reign of Queen Elizabeth I and in them we find entries listing gifts passed between Bess of Hardwick and the Queen.
We can trace the exchanges between Bess of Hardwick and Elizabeth I from 1562 until the Queen's death in 1603 and can also follow Bess' changing status. She is first identified in the rolls as Lady St Lowe, her third married name, then as Countess of Shrewsbury during her fourth marriage, and finally as Countess of Shrewsbury, a widow after her husband's death.
In 1562, Bess, "Lady Stlowe", gifts "one pair of sleeves of fine Cameryke embroidered with Goldsmiths work of silver guilte and a piece of purle upon a paper to edge them".  The sleeves were made of cambric, a finely woven linen and embroidered with threads made of silver and gold wire, with more wire supplied ready to be used to further embellish them with twisted loops known as purl. 
The sleeves were intended to be worn as part of an ensemble, outfits were constructed of separate pieces, usually a bodice, sleeves, under and over skirts, and in colder temperatures further layered with mantles or cloaks and fur-lined robes.  Fine outfits could more easily be laundered and repaired and a greater number of outfits were made from different combinations of pieces. The portrait of Margaret Mordaunt pictured below (and close up in the main image, above) dates to around 1620 and so is later than the sleeves Bess gave, however, they show the rich embroidery popular and familiar to the Queen and her subjects.
The Countess in turn received "one guilt Cup with a cover poz"; a cup made of silver, covered in gold, with a lid. "Poz" refers to a defined weight, not given but defined and understood by the scribe.  The Queen usually gave a gift of plate and the recipient would send a trusted member of staff to choose a piece of an appropriate weight from a selection.
This process was described in 1604 by the Earl of Huntingdon:
"You must buy a new purse of about v s. [5 shillings] price and put therinto xx pieces of new gold of xx s. [20 shillings] a piece, and go to the Presence-Chamber, where the court is upon New Year's day. In the morning about 8 o'clock deliver the purse and gold unto my Lord Chamberlain, then you must go down to the Jewel House for a ticket to receive xviii s vjd [18 shillings and 6 pence] as a gift for your pains and give vd [5 pence] there to the box for your ticket and then go to Sir William Veall's office and show your ticket and receive your xviii vjd. Then go to the Jewel House again and make choice of a piece of plate of xxx oz weight and mark it, then in the afternoon you may go and fetch it away and then give the gentleman who delivers it to you xl s [40 shillings] in gold and give to the box iis and to the porter vjd [6 pence]".
The process as described above ensures that each participant is awarded in some way with a small amount of money for their part and most probably took place at the Jewel House located within the Tower of London, although plate and jewels were also stored at both the Palace of Westminster and Whitehall.
Sadly none of this plate is known to survive. As fashions changed, pieces were often melted down for cash or exchanged for more fashionable pieces. Bess generally gave gifts of embroidered clothes until she became a widow, when she gifted gold instead, with the new Countess of Shrewsbury continuing the tradition of gifting clothes. The images below show records in the archives listing gifts of money made by Bess, including to her sons Henry and William Cavendish, and gifts of plate received from the Queen.
The surviving rolls have been transcribed and can be found in the following volume: The Elizabethan New Year's Gift Exchanges, 1559–1603. Jane A. Lawson
Further reading
Read more about Christmas with the Cavendish family.
Learn more about the Hardwick Manuscripts held in the Devonshire collection.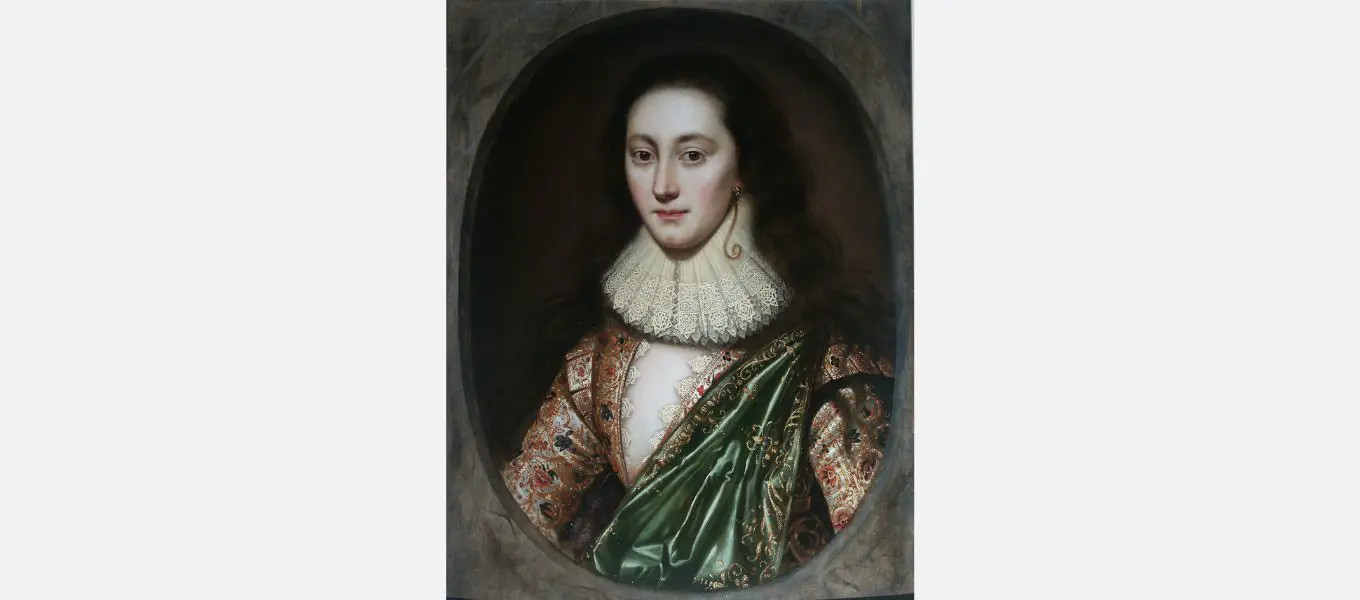 Images: 1-3, Ledger showing Bess's gifts of money, 4-6, ledger showing gifts of gilt received from Queen Elizabeth I