Work in the garden continues at pace as we enter August. In Arcadia the team have been planting some additional iris and are on continued weed patrol. Tom Stuart-Smith Studio is working on the bulb list for next year's spring displays in the Rock Garden and Arcadia and are tweaking the plans for the hundred steps glade and connected woodlands. Over 40,000 plants will be needed for this phase of the design, 98% of which will be supplied both peat and plastic free. To get the site ready for the October planting window, over 250 tonnes of mulch will be required and spread to a depth of 15 - 20cm in the coming weeks.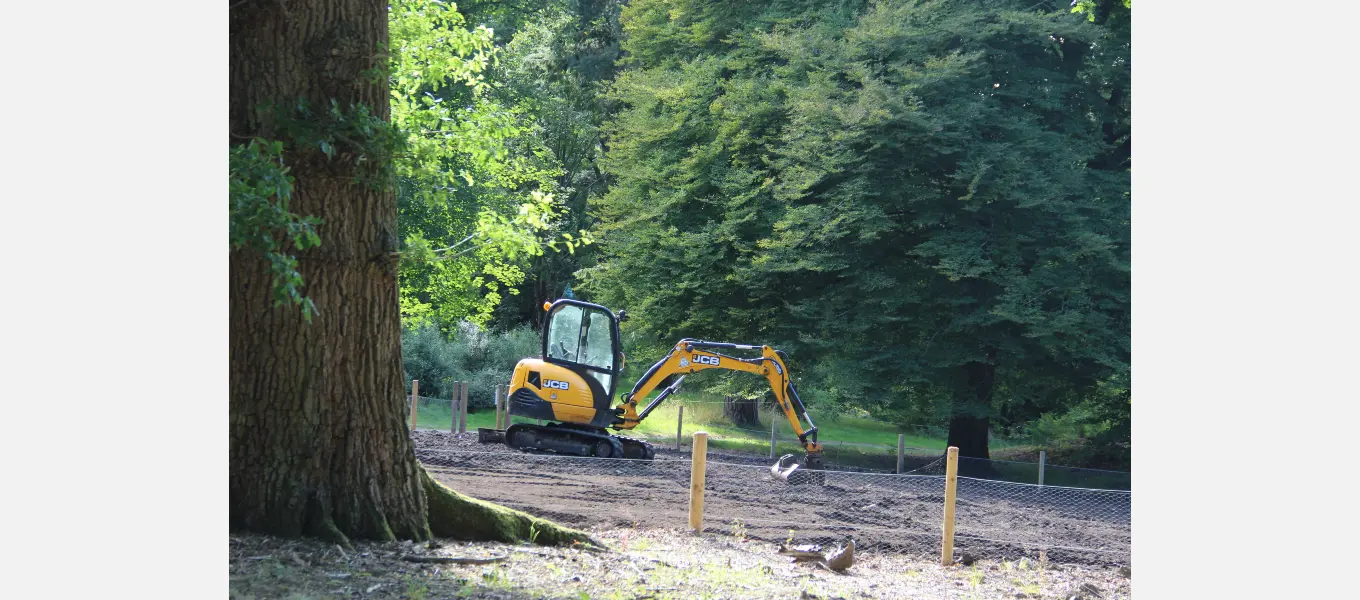 Members of the team have donned waders and spent days clearing the Strid of perennial weeds, others spent weeks prepping and planting the Tropical Borders for an exotic summer display by the maze. This year the display includes over 250 hot-coloured Dahlias, as well as lots of bright tender annuals which will add bursts of colour through until autumn. Look out for the foxtail lilles (Eremurus 'Cleopatra'), whose burnt orange blooms attract a whole host of bees and other insects.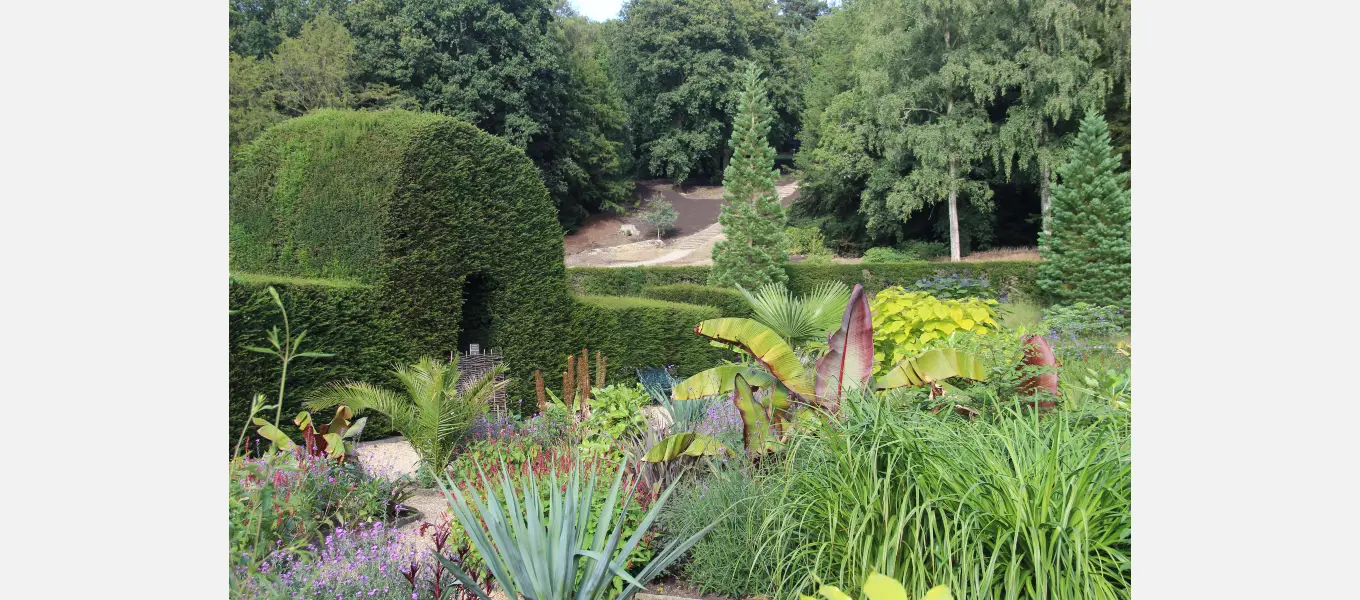 The Cottage Garden has been planted with a range of pink and purple cosmos, violas and sweetpeas, and stepping stones have also been added so that you can linger among the planting, enjoying the delicate scents and textures.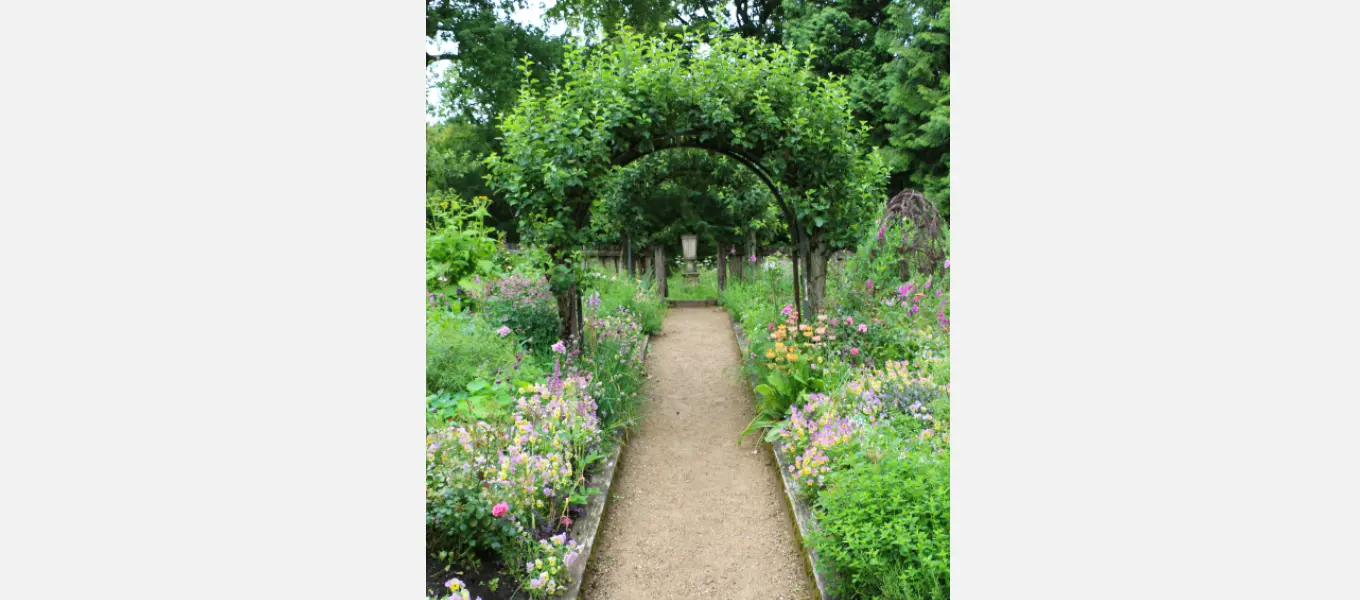 There has been much activity in the Display House, with dramatic clearing and pruning taking place to improve the health of the plants inside and to make space for an improved collection to be planted. On top of this, the Victoria Amazonica is growing beautifully, virtually filling its pond, and the tree fern (Dicksonia antartica), which we think is an original from Paxton's Great Conservatory, is nearly touching the roof.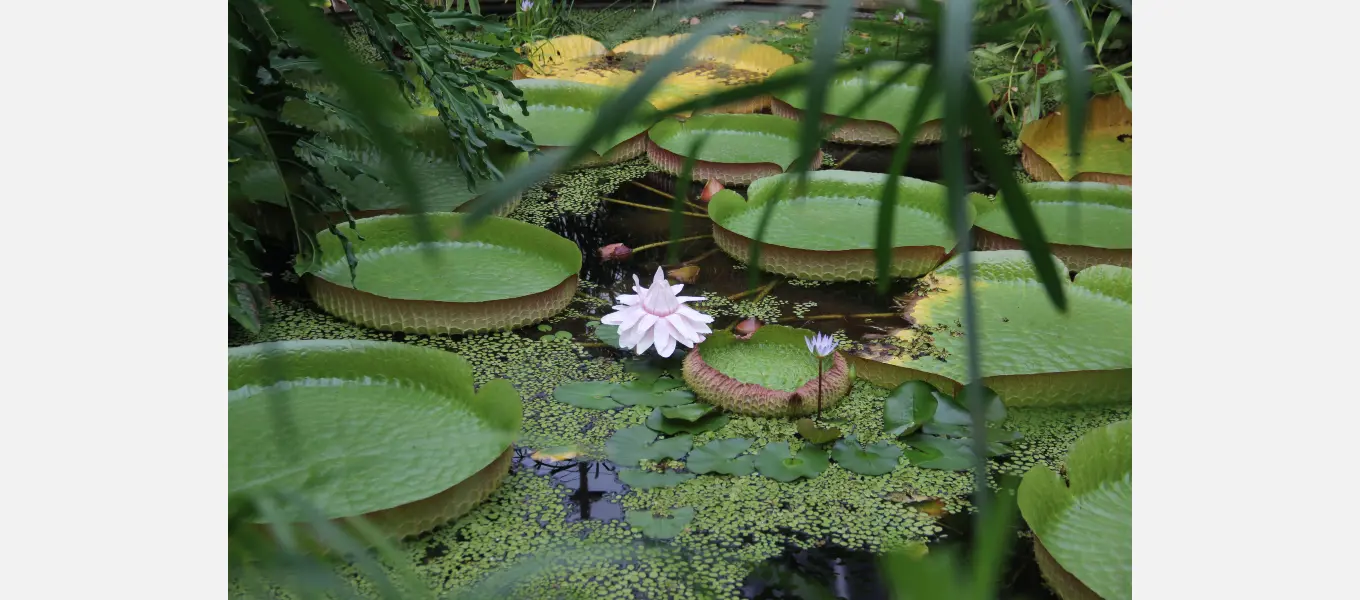 It isn't only the gardeners who have been busy recently. During June 2019 two new colonies of bees were introduced into the garden. This spring during a glorious few weeks of sunshine and nectar collection, the hives built up good stocks of stores which are now being used when rain stops play and prevents the foraging bees getting out and about. There's still plenty to forage though when weather permits and you'll notice the bees busy among the wildflowers around the garden.