The midsummer months are extremely busy in the Kitchen Garden. It seems like each day the flowerbeds are denser and more colourful than the last, and the various fruits and vegetables are reaching their prime in abundant waves. So, with the gardeners rushing about like mad, the June and July blogs are here combined into one colourful update!
Flowers
Becky has continued staking throughout the last couple of months, and has most recently been doing so for the Dahlias, which are starting to appear in rich bursts here and there in the cutting garden.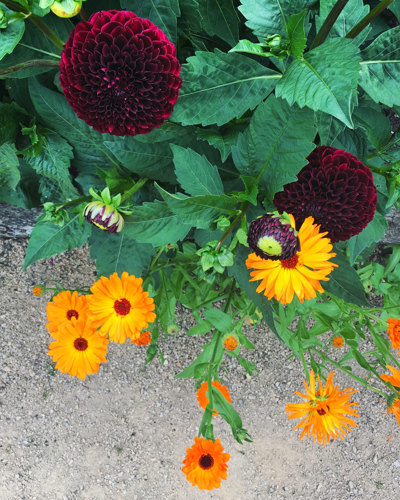 The hardy annuals planted out in April (like cornflowers and ammi majus) are now being removed from the beds, having had their moment in the spotlight and now making room for biennials, such as Sweet William, Foxgloves & Wallflowers.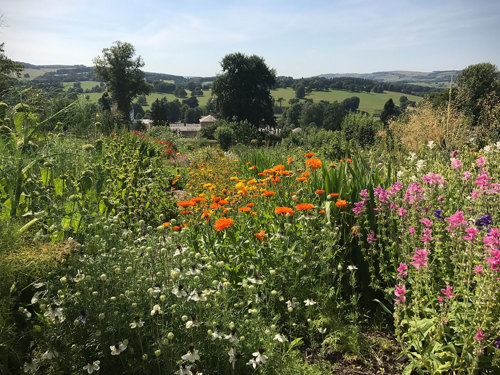 The sweet peas sowed in April are now being trialled, which means that the blooms from each colour palette are cut and examined side by side, and their strength, health and colour quality are compared and rated. This way, Becky ensures that she will be planting the strongest, most suitable strains next year – along with a few new varieties to keep things interesting.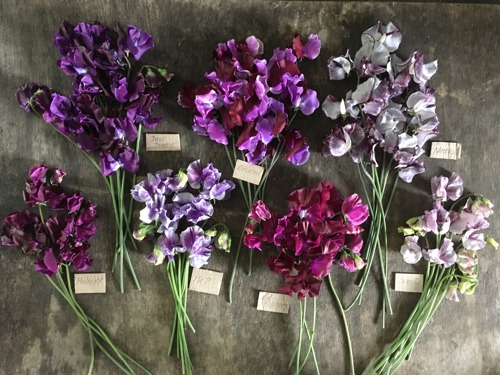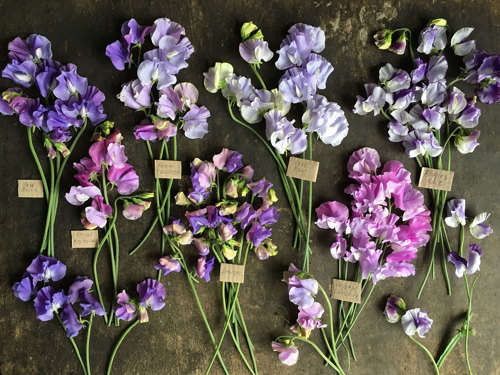 By the end of the month, tulip bulbs will be ordered for next year – please do let us know on our facebook page if you have any recommendations for particularly beautiful varieties!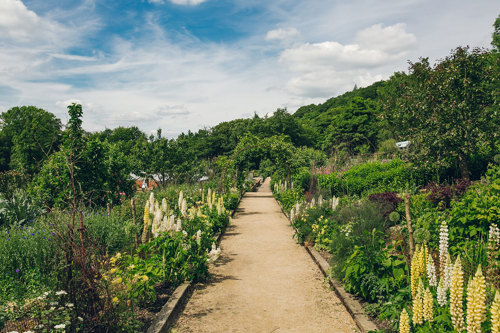 Finally, the gardeners have been delighted to report that the technique of laying straw amongst the beds to prevent excessive weed growth has been extremely successful. Did any of you try it too?
Vegetables
If you've visited the Kitchen Garden recently you will notice that the raised beds near the greenhouses are filling up with lush green lettuces and salads in attractive geometric rows laid out by Glenn.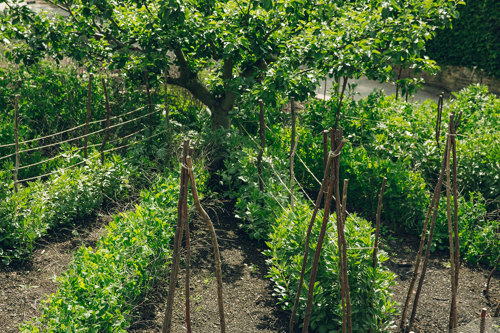 Other vegetables thriving in the garden this summer have been globe artichokes, copious amounts of broad beans, early potatoes, spring sown cabbages, radishes, & passion fruits (in the glasshouse). The local pigeons & pheasants are particularly fond of a Chatsworth grown cabbage, so nets & cages are used to keep the birds at bay.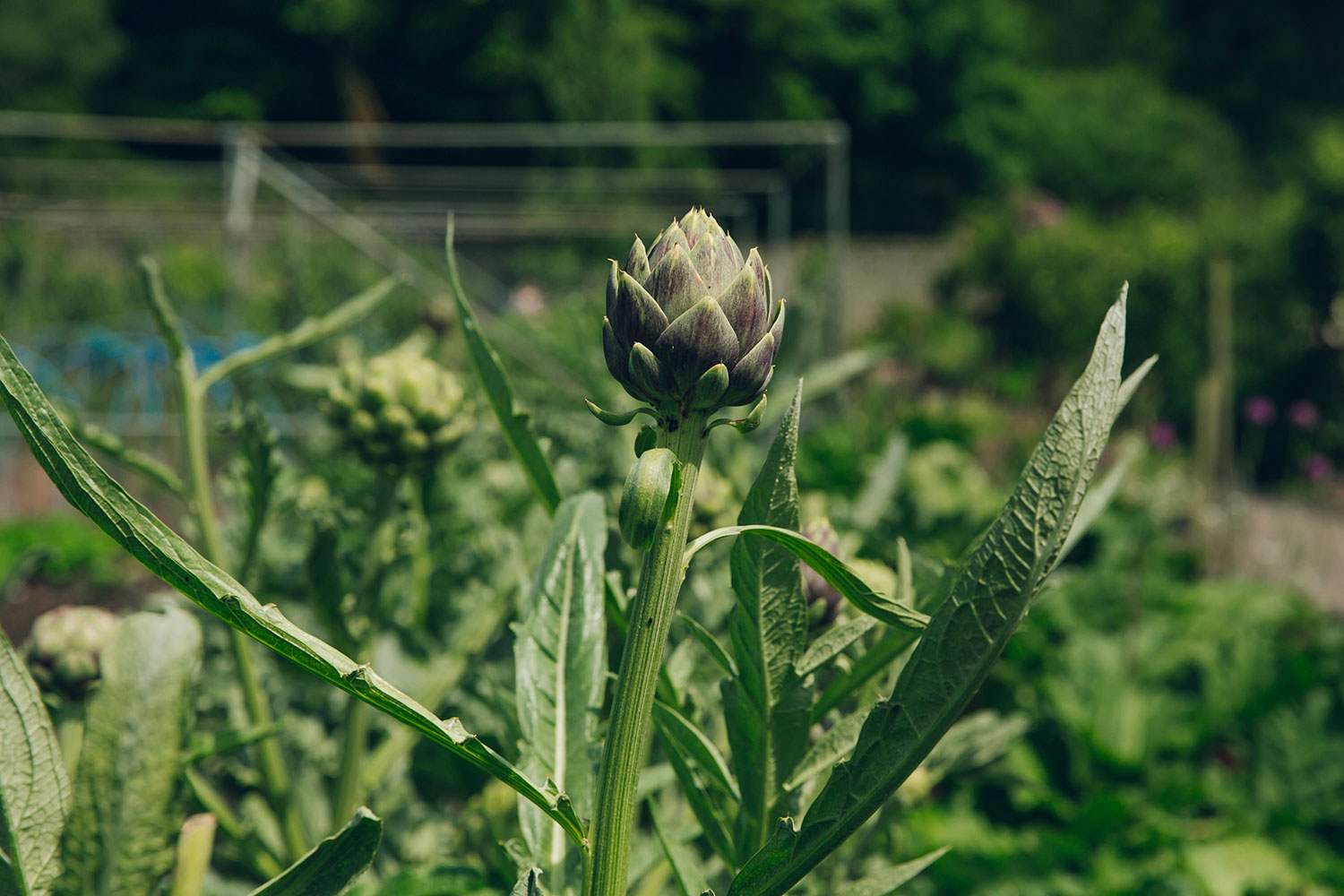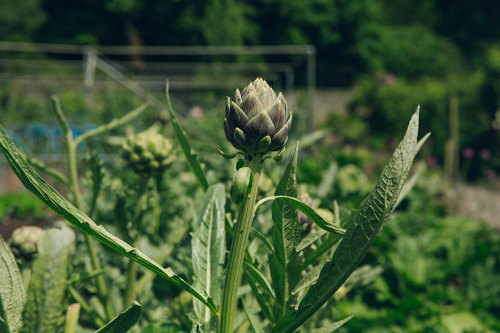 Beetroot has now been sown for harvest later on this year. Also being sown are annual herbs (Chervil, Dill, Coriander, Basil), as well as dwarf french beans, pak choi, rocket, tatsoi, radishes & mustard. An abundance of early Peas were picked and taken to the kitchen, (what couldn't be eaten straight away have been tucked away in the freezer) & replacement rows are coming on & beginning to crop. 
Fruit
This summer has been a brilliant one for the fruit harvest so far. Last month, crates and crates of fragrant, sweet strawberries were picked and delivered to the house. More recently, jewel-like gooseberries, blueberries, red currants & black currants have been picked.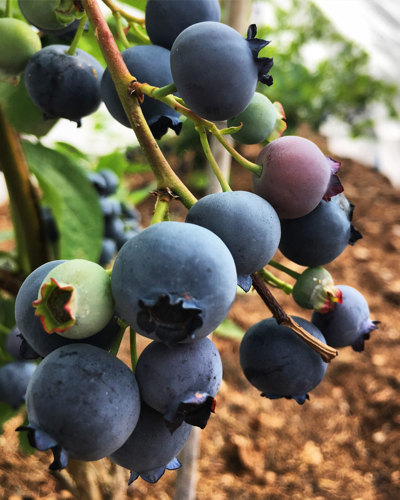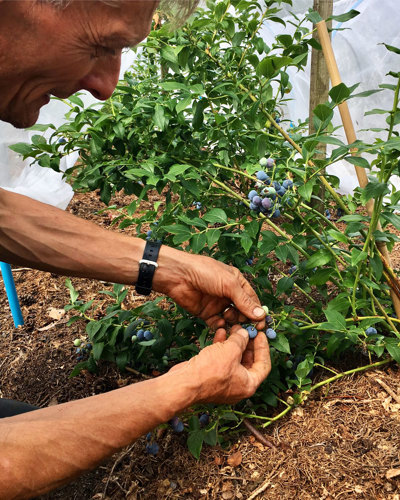 This year the black birds have enjoyed their fair share of the white currants, so more netting needed next year!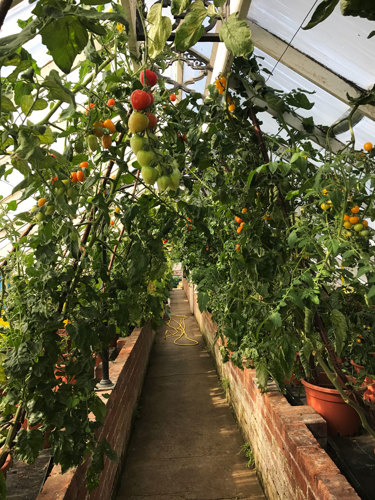 Did you know that (botanically speaking) a tomato is a fruit? The first crop in the glasshouse is coming to an end & being removed, but these are already being followed by a second crop in the unheated polytunnel.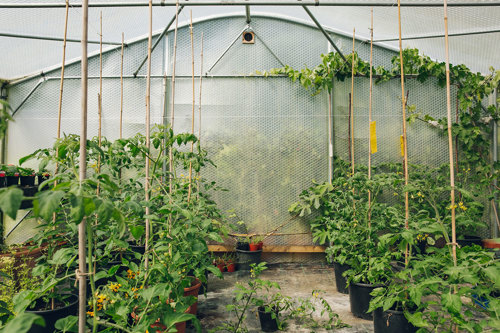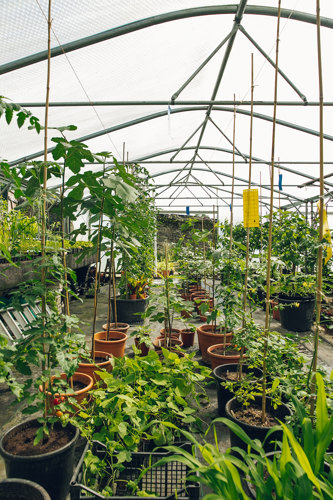 The summer pruning of the trained apples & pears has now been started by Stefan. As you walk through the Kitchen Garden, you will notice that many of the apple, pear and plum trees are starting to bear fruit. It's so satisfying watching these plump up to delicious juicy specimens, which will be harvested in September and October.
Explore the full blog series